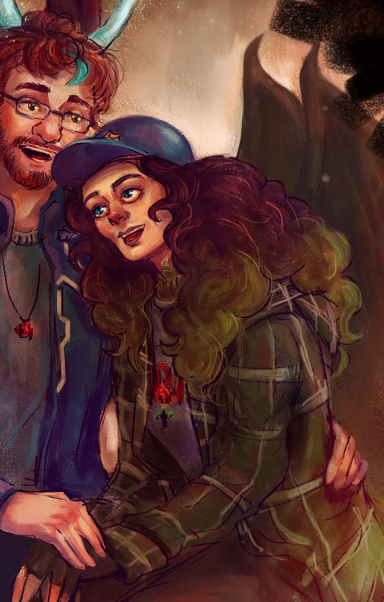 "You'll never be alone."
Original poster
Invitation Status
Posting Speed

1-3 posts per week
One post per week
Slow As Molasses
Online Availability

Anytime I have internet access, honestly.
Writing Levels

Adept
Advanced
Adaptable
Preferred Character Gender

Male
Female
No Preferences
Genres

Science fiction
Modern
Fantasy
Horror
Survival
Naturally developed romance
OC Fandom (ask about my fandoms!)
Dragon's Curse

Long ago dragons stood for power, respect, and honour. They were worshipped by humans for their wisdom and ability, feared at the same time for the might they wielded over life. In time this position brought arrogance and vanity, turning the dragons into terrible tyrants who abused their powers for their own gain. They found humanity beneath them, repulsive even, and started to make a hunt on their fragile lives. This went on for some time until a sorcerer tricked and cursed them all, turning the dragons into their own wicked toys; human. Stripped off their power and turned into a mortal being the dragons fled, hiding themselves from the wrath of humanity.
---
To break this curse a quest must be made. The sorcerer that had put them in this terrible state was needed to restore their original form. However, as time went by magic fell out of fashion and the sorcerer disappeared. The memory of the dragons faded and soon it was all but a myth passed on. The dragons learnt to adapt, some even forgot about their origins, but others never gave up.
---
A young dragonling has decided to embark on this quest to find the sorcerer. Never having forgotten the truth of their ancestry the dragon is determined to undo the curse of their people. However, when they finally find the sorcerer, or at least a descendant that shares the blood of the sorcerer, there is one more problem they face. Through the years, and out of practise the magic used so long ago has long been forgotten! A lack of conviction and talent for magic brings the dragon to another quest; to convince and teach the new sorcerer how to undo the curse.

@Nemopedia