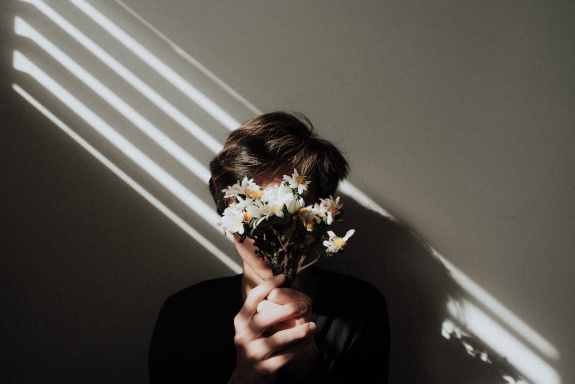 𝙡𝙞𝙠𝙚 𝙥𝙤𝙞𝙨𝙤𝙣 𝙞𝙣 𝙢𝙮 𝙫𝙚𝙞𝙣𝙨
Original poster
The Center of Sarona
Sarona had not been the same since the unfettered darkspawn incursion that took many lives over a month ago. Husbands, wives, and children were lost without much explanation as to why the invasion had happened nor how. Saramas, the magistrate for Sarona, was not even certain what the creatures were or why they had been here, preying on the lives of innocents. The magistrate made an effort to guide the people through their grief and loss, executing preventive measures immediately. After news of devastation had been delivered to Perendale, Nevarran Grey Wardens were sent to keep an eye on the village and the area surrounding it. Claudia, a Senior Warden, was sent specifically to the village for the purpose of investigating Sarona.
Since the attack, numerous statements have included livestock passing from mysterious illness, plants withering quickly, and more recently, villagers calling out to wispy figures during misted nights. Claudia, Cahir, and Rahmas— who'd recently joined the Grey Wardens under Right of Conscription— stood inside Saramas' home with a translator for the latest sightings and observations of Sarona and the strange disappearances. The situation was especially hard for a small village family who'd spent the last decade spreading community and peace, only to lose their only son and daughter.
"Aleya Briandon, a young child, and Callum Briandon, an apprentice swordsmith of Sarona, have barely made it to their grown years. Their parents asked around for anything that could lead them to where their children may have gone, no one has been able to pinpoint where they may have gone and what they might've done. Aleya and Callum were last seen near the edge of the forest to the south east, a few miles out, picking wild berries near the river. They didn't come home before evening supper and a search party was sent out immediately. Given how strange these occurrences are, I thought it necessary to bring in more unconventional perspectives."
The translator stood beside Saramas, signing the sentences verbatim for Cahir to understand.
"Unconventional perspectives?" Claudia's nose wrinkled in suspicion.
There were a few knocks at the door and Saramas nodded, "Yes. Excuse me, we have guests."
Sarams rose from the position at his desk and filed over to the "foyer" of his house where a handwoven door mat was located and some other pairs of shoes. He opened the door to find the person he was looking for — the mercenary he'd kept in contact with over the last few months or so. A new face entered the crowd and Claudia was not intrigued, to say the least. The woman certainly didn't look like she'd typically play a part in investigations such as this and in fact, she looked more criminal than anything else with her red and black attire, as well as that strong air of confidence she could've easily mistaken for arrogance. She snorted and crossed her arms over her chest.
"Claudia, Rahmas, and Cahir… I'd like to introduce you to Lysandra," Saramas introduced the mercenary with a friendly smile.
Lysandra acknowledged everyone with eye contact and a brief nod of her head, "Hello."
Claudia raised a brow and turned to Saramas, "You want her to join us? A woman who looks every bit of criminal would scare the townspeople away? They'd crawl under their beds before a mercenary ever decided to help them. Mercenaries are out for themselves, Saramas. They kill for coin and that's all their mind is set on. She is a hypocrite. What makes you think we can trust her?"
Saramas shook his head and Lysandra took this as an opportunity to introduce herself more formally and state her reason for coming.
"Some of you may know who I am, others may not. Hardly anyone speaks highly of me, though I let the dogs chew that out. I am Lysandra Ybanez, expert mercenary and smuggler, at your service. Saramas and I have been exchanging letters for a few months now. I'm well acquainted with what has happened for quite some time now, sadly and I came because a certain Nevarran has promised my companions and I great coin, should we find the source of these mysterious occurrences and stop whatever it is, immediately. He told me of Saramas and since then, Saramas and I have formed an alliance. My companions are mercenaries and smugglers like I am. We want to help and offer our services, as well as provide a fresh perspective on the ever changing situation in Sarona and perhaps outside of the village as well. We have eyes where you may not and will be more useful than not, I assure you," Lysandra eyed Claudia with a twinkle of mischief in her eyes.
Claudia's lips thinned, "Who would this "certain Nevarran" be?"
"Why, your king, of course," Lysandra mused and scratched the bottom of her chin. "Authority gets desperate sometimes."
"His Majesty is doing what he can to prevent further disappearances. I wouldn't call it desperate. He's taking the measures he deems appropriate," Claudia responded haughtily. "I suppose we can't dismiss you and your mercenary friends though, wherever they may be. You, especially since you're under contract from the king. I pray that our nights are short and swift as the investigations are. We can't have anyone wasting time aimlessly after we have much ground to cover."
---
VengefulPeanut
The Dapper Mog

Chile

Verran

Achilles

Epiphany.

Artorias

Rook

TheDevil'sGame
Last edited: