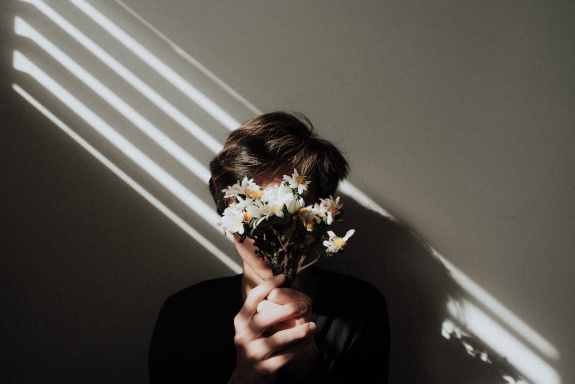 𝙡𝙞𝙠𝙚 𝙥𝙤𝙞𝙨𝙤𝙣 𝙞𝙣 𝙢𝙮 𝙫𝙚𝙞𝙣𝙨
Original poster
Dragon Age: Far and Beyond
A Dragon Age RP by

Kat

, Plot Credited to
The Dapper Mog



Hello everyone, my name is Kat. I've been rping for seven years now. This is the first Dragon Age rp I've decided to GM, so please thank Dapper for this beautiful plot he came up with! It's relatively simple and great to expand upon! If you have any questions and/or concerns, please feel free to PM me here on Iwaku or on discord.
The world of Thedas is a difficult one. Life is hard for most, with beasts roaming the land, foul magics and demons corrupting innocents, men preying upon their neighbors, and monsters running amok beneath the surface. Throughout history, these monsters have invaded the surface, led by old gods corrupted by the taint of the darkspawn. Thedas has encountered previously five of these blights, and signs are pointing towards another on the horizon. Fearing the impending blight, a small band of Grey Wardens, an order of warriors whom serve the sole purpose of defending the world from the darkspawn and ending the blights, have begun searching for allies in the coming conflict, while tensions mount between the various kingdoms of Thedas.
Current Lore
Within Nevarra, smaller villages outside of the major cities, Perendale, Hunter Fell, and Nevarra, have begun to notice strange figures off in the distance while hunting and gathering out in the forests. The possible death of those who travel around these areas have steadily increased, only to never be heard from again, and the plants and animals have been begun to rot and wither, even within the spring and summer months.

Rumors are spread that the "poisoning of the ground" and disappearances are because of Tevinter Imperium, though no one has been able to prove this. Since the activity surrounding these strange events have not matched up with Blights in the past, Nevarra is caught long-winded in growing desperate for closure with King Markus Pentaghast growing closer to his death bed.

The Free Marches to the east of Nevarra are aloof, yet intrigued by the growing situation. Rivain, Ferelden, and Anderfels, however, want nothing to do with the rising international tension. On top of this, Orlais is itching for Nevarra's land and scheming quietly behind the scenes.
Rules
1. Be mindful of Iwaku rules. They still apply to the roleplay.
2. Posting frequency expected is at least one post a week.
3. Writing level expected is adept at the bare minimum, preferably advanced.
4. Be mindful of grammar, punctuation, so on and so forth. Typos are understandable.
5. ENGAGE, ENGAGE, ENGAGE! I cannot stress this enough. Engage in OOC, bring forth your ideas, plot bunnies, and suggestions!
6. OVERCOMMUNICATE. Let us know what you're thinking, let us know when you can't post, and if you end up able to post? Awesome!
7. Have fun! If you have a struggle or concern, please don't be afraid to voice it.
General Character Sheet
Name:
Age:
Race: Human, Elf, Qunari, or Dwarf
Class: Warrior, Mage, or Rogue
Specialization: Depends on class, though optional. Talk to GM, if help is needed.
Occupation:
Brief Appearance: Any basic details a player cannot tell by the image you've provided.
Brief Personality & Skills: At least a paragraph.

Brief Bio: At least a paragraph.

Skills: You have twenty points to spend. You can spend four points max on two skills to give your character a bit of edge at the beginning or five points in one skill.
Willpower — 0
Dexterity — 0
Constitution — 0
Strength — 0
Communication — 0
Perception — 0
Cunning — 0
Magic — 0
Character Cast
Lysandra Ybanez, Human Rogue Duelist; by

Kat


George Townsend, Human Warrior; by
VengefulPeanut


Moire Sehari, Dalish Mage Shapechanger; by

Epiphany.


Eshalinev, Elf Blood Mage; by

Achilles


Rahmas Kedogheist, Human Necromancer Mage; by
The Dapper Mog


Ser Adrian Mondford, Human Champion Warrior; by

Artorias


Argal "Ars" Razda, Dwarf Rogue; by

Rook


Paige Darkhorse, Elf Shadow Rogue; by

Chile


Cahir Telensia, Human Spirit Warrior; by

Verran
Last edited: