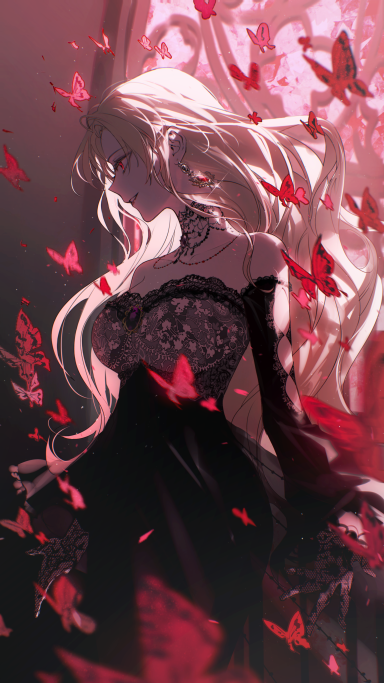 Discord: Minarawr#7404
Original poster
LURKER MEMBER
FOLKLORE MEMBER
Invitation Status

Looking for partners
Posting Speed

Multiple posts per day
1-3 posts per day
One post per day
Multiple posts per week
1-3 posts per week
Writing Levels

Intermediate
Adept
Advanced
Adaptable
Preferred Character Gender

Male
Female
Primarily Prefer Female
Genres

Fantasy, Modern-Fantasy, Adventure.
[btn=moda|https://www.iwakuroleplay.com/roleplays/draconid-tales.1252/field?field]Draconid Tales; Join the Tale![/btn]
---
​
Minami Nyx Xiraka - Dragontamer Captain
" -Team Alpha, move to position A, Team Beta, close in on the target."
Minami was passing orders to the zoroark behind her on Komori's back as they soared through the air above a particularly thick forest on Sevii. They were some distance away from the village Ajagara, Minami's home and the Dragon Tamer's base of operations.
Kuro, the large zoroark behind her passed on the message to the other zoroark with team Alpha and Beta, who in turn would tell the team leaders what to do.
The situation was dire at this time; a tyrantrum was raging through the forest and destroying everything in it's path. Several rescue squads were send into the destruction to save trapped pokemon, heal the wounded and douse the fires started by the raging beast. Even worse was that the beast was storming off towards a breeding center outside of town and could destroy everything if it reached it.
'Komori, dive down there so I can see the others.' she pointed, the noivern lowering down with a screech of disapproval.
The tyruntrum came into sight as soon as Minami dove down, raging towards a high mountain, the start of the mountain chain that held the breeding center. The beast could easily get up the mountain and vanish between the many crevices and boulders in the mountains.
'Team Alpha, are you in position? Confirm immediately.' Minami ordered. 'Team Beta I need you to move in
now
, the target is nearing the mountain, do not let it get there.'
She shifted her weight and shot forward, whistling sharply and dropping down, off Komori's back. Kuro dropped down next to her and looked at her for instructions.
'Team Gamma, move in now and get ready to trap the target, team Beta, hold back the target while team Alpha weakens it.' she gave another set of orders.
(It's short and horrible, I know. Sorry you all had to wait so long for this while it isn't even that good. Everybody in the Dragon Taming squad can jump in here in a team of their choosing. Everybody else can go about their day, doing their work, setting up for the tournament the next day or noticing the commotion from the raging tyrantrum.)
Last edited: