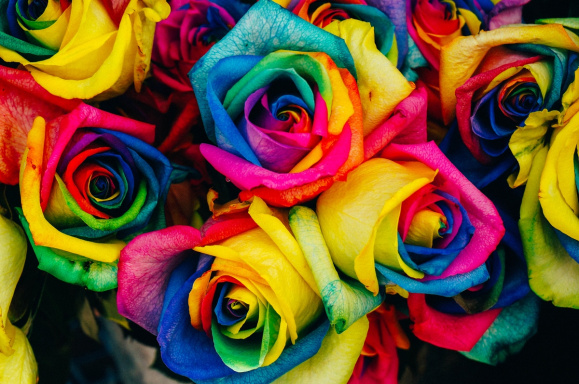 Spider-Buddy
Original poster
DONATING MEMBER
FOLKLORE MEMBER
Writing Levels

Adept
Advanced
Prestige
Adaptable
Preferred Character Gender

Primarily Prefer Male
Anya was a blonde nord, a large woman, imposing, muscular, intelligent, so she knew what it sounded like when she said to Delphine, "Prove to me you are worth more than Paarthurnax." Delphine had interrupted Anya's lunch, so she had no patience for the woman, "I mean it." Anya said, putting on her gauntlets, leather gloves from a man she fought in a sewer.

"I am the grand master of the blades!"

"And who do the blades serve, Delphine?" She stood, pushing away her lavender dumplings, "I need you to justify your position of grandmaster to me. Because you seem incapable of slaying dragons without me, I am about to bring one to heel. Your only contribution to this was Kynesgrove and helping find Esbern. Your order was dead until I came here. You do not give orders here." Anya grabbed the mask of Ahzidaal off her belt, putting it on slowly and deliberately.

"You cannot be serious!" Delphine shouted.

"You will serve or you will step down Delphine, I have met many mighty warriors who are willing to serve, I have a lead on spies. The war is over, I ended it." Anya said, placing her hands on the table, "Serve or step down."

"You will kill this dragon." Delphine said definitively.

Anya sighed, "Wrong answer." She crossed the distance between her and Delphine and punched her in the face, "Seventy-two dragons!"

Delphine reeled from the punch, reaching for the sword on her belt.

"Tiid Klo Ul!" Anya Shouted, slowing the world for all but her. She jumped onto Delphine and gave her a ceaseless beating. She was senseless by the time she had her sword in hand, dead by the time time resumed its normal speed.

Esbern shuddered at the sight, but he already had his hands up and he wove a spell. Anya recognized it as conjuration magic but wasn't quite sure what spell, she would have to look into learning more magic. A flame atronach appeared and Anya looked at Esbern, "Are you going to serve or step down Esbern? You and I both know you're not going to kill Alduin, I am. The blades do not exist without a dragon born. Your order as you knew it is dead. Serve or step down."

Esbern dismissed the flame atronach, "Kill the world eater Dragon born, then you and I shall speak again." He said, slowly walking out the door.
Last edited: