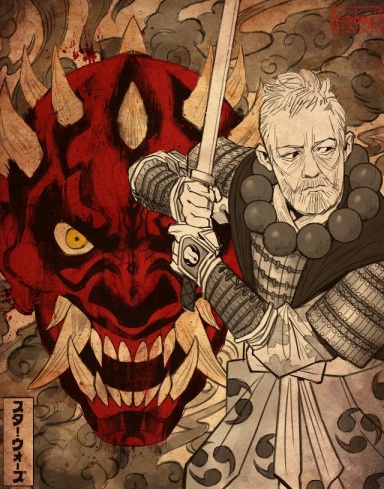 The RAWRing 20s
Original poster
Invitation Status

Look for groups
Looking for partners
Posting Speed

Speed of Light
1-3 posts per week
One post per week
Slow As Molasses
Online Availability

After 11pm EST
Writing Levels

Beginner
Elementary
Intermediate
Preferred Character Gender

Male
Female
Transgender
Futanari
Primarily Prefer Female
Genres

Yuri, Yaoi (if there is a crossdresser), Furry, Romance, School Life, Fantasy, Sci Fi, Modern, etc. I'm pretty open minded
So I have two group rp ideas to be played on discord or on here that I would like to see if there would be any interest for. Both have potential to be pretty epic. There will be action, there will be romance, the will be intrigue, and there will be drama in both ideas. I would prefer potential partners be 18+ in age.
The first idea I will present is a Steampunk story about the age of colonization. Our characters will be a part of an Imperial Expedition Team to further explore the New World but the further they explore, the more bizarre and terrifying the New World begins to be. Our characters will need to learn how to fight monstrous creatures to survive as well as how to navigate the spirit plane. Not mention, having to deal with the politics that take place in the background. I would mainly like a female character only cast for this rp however doesn't mean I am limiting it to that.
This idea is based on my one on one partner search rp idea. But lately I have been thinking about bringing it into a group dynamic since I feel there is a lot of potential to the idea. I would recommend looking at my partner search thread titled "That Guy's Laundry List of Ideas" to get a better idea of who I am and what I expect out of partners and my guidelines. The rp in question will be called The Grand Expedition and should be under the fantasy spoiler if you want to get a better idea.

However, I will summarize the idea of the plot here but keep in mind that I only provide the skeleton, we as a team will need to give it flesh.

The year is 1723 GA (Golden Age) and the Empire along with her allies and enemies are in a race to colonized the New World. The New World offers many resources that the civilized world needs in order to survive but strange rumors offer precious treasures to those who are willing to put in the time to pursue them. But the savages of the land stand in the way of progress with their superstitious warnings and their tales of monsters that defend the sacred lands for the Gods. They warn the further inland you explore, the veil between the mortal world and the spirit world cease to be. Will also include a picture of a possible monster we could encounter.

Yet the civilized nations push aside such rubbish as mad ravings even if they try to have good relations with the tribes that are willing to talk to them. There are even some tribes that are wary to travel any further into the lands in fear of angering their gods. But with strange tales like a city made of gold and jewels and a mythical fountain that can grant eternal youth, some explorers are willing to take the chance to make their mark on history. But little do they know what misfortune awaits their greed.

The Imperial Exploration Society has granted permission for a new team to be formed to explore the reaches of the New World that have yet been put onto a map. The Expedition Captain is young but shows a lot of promise even if the senior members of the Exploration Society have hesitations with their crew. But a new age has dawned and the thrill of the unknown pushes them ever further, yet they are unaware of the dangers that lay in wait for them. But their airship sails forth to make port in the New World coastal Imperial town of Aria, where their journey will truly begin.

The Natives gods are actually dragons that rule of the land but have been in a deep slumber until foreigners disrupted their sleep. One by one these great beasts begin to awaken, ready to defend their domains. Some are benevolent while most are malevolent. Yet there are some natives are are born as "Ascendants" who are born with their God's blood coursing through their veins allowing them to transform into a draconic version of themselves (see pics attached, also they are face claims I plan on using for my character) with power and might that could rival any monster that dare threatens them but at a cost. The Natives speak with a Draconic tongue (use English to dragon speech online translator).

In addition to these fascinating and terrifying transformations, magic does exist in both the New World and the Empire. The New World's magic relies on a connection to the spirit world where they borrow power but they need a strong will as not to be possessed or create a door way for evil spirits to find a way into the Mortal Realm. But the more inland you get, the stronger the spirit world is and the harder to keep yourself from being possessed or creating doorways.

The Empire's magic relies on formulas based around equal exchange. If you detour from the formula, you create a chance for a misfire which can cause bodily harm or the spell to fizzle out. It takes years to understand the formulas and how you can manipulate them for greater effect without putting yourself in harm's way but even the most veteran mage can cause a misfire. The Empire's magic can be a deadly weapon if in the wrong hands, why long ago the Academy was created to allow the safe practice and teaching of magic but also keep the mage's on a leash by making them have to go through a demanding test for certification.

But due to the arms race behind the scenes, strange contraptions known as Golems were created to be used in the military. A special division called the Golem Pilot Initiative was born to help train would be Golem Pilots of the future. Even though fire arms exist, Golems are rapidly becoming popular and every Expedition is awarded one Golem and Golem Pilot (Will also attached pics which can be used as face claims. Will attach a giant robot pic and a power suit pic and we can decide what the Golems should be).

In this rp, our characters will face the unknown, be engaged in epic fights with monstrous creatures, and navigate the murky waters of political intrigue. There will be drama, there will be action, there will be romance but most of all, there will be an epic story to tell.

I would prefer partners willing to double up so four people including myself taking on two characters. The one role I will want for certain is the Native. If there is enough interest, I can make a mock character sheet and we can brainstorm some ideas before taking us to Discod. The roles I am looking for are as followed:

Expedition Captian

Native (claimed by me)

Golem Pilot

Academy Representative

Missionary (the main religion of the Empire is the worshipping of the Sleeping Goddess and the seven virtues that defend her against the seven sins.)

Imperial Princess

The Princess's Bodyguard

Wild card (This could be anyone you want that fits into the universe and would have a reason to be a part of the Expedition. Could be a wealthy patron from a Merchant family who is sponsoring the trip or another representative from the Exploration Society that is responsible for updating their map and navigating them. Or maybe even a minstrel that stowaway for a chance to inspire their muse with adventure.)


Anyways, I hope this peaks your interest and Iook forward to hearing from you.
The second idea is more of a historical fantasy taking place in the late 1800s to the early 1900s. This will have more of an anime feel to it I suppose. We will play two characters picked from four major aristocatic families in a fictional oligarchy city. The Gentleman's Game will follow a Master/Mistress and their Battle Maid as the survive the latest season of the Game. What is the Game you ask? Silly, the first rule of the Game is to never talk about it. But as long as you keep quiet, I will tell you.
The metropolis of Avalon is ruled by three major aristocatic families, each with their own skeletons in their closets. But there are less powerful families that have control of different districts of the metropolis but they all answer to the Big Three. The citizens pledge their loyalty to a family for a perverse sense of protection. But in reality if you don't pay your dues, you're thrown to the wolves until you can pay back your debt. No one in their right mind would help their fellow neighbor if there isn't anything in it for them since they too could catch the ire of one of the lesser families let alone one of the Big Three.

But you want to hear about the game. Well each important individual in a family has something called a Battle Maid. Now these Battle Maids take care of their Master/Mistress and make sure they treat them with the utmost respect. Really you would not find a more perfect servant. But these Battle Maids also serve as body guards and protect their charge from any harm. They go where their Master/Mistress goes and never leave their side. But during the season of the Game, they serve as their Master's/Mistress's weapon to ensure victory over their enemy.

Now the Game usually takes place in early fall after much of the business has died down and the height of social parties. During this time is when lesser families can battle for the crown of being one of the Big Three and for the Big Three to weed out the weaker trash as well as eliminate one another. Families will have to defeat the Masters/Mistresses as well as their Battle Maids to be considered a victor.

Now the rules for such battles follow the guidelines of a gentleman's duel. A time and date will be set and a judge and witnesses would be present to declare who was the winner and to provide proof a battle took place. However, there are times where rules aren't followed and you have illegal battles. Now such barbaric displays is frowned on however, if you can provide the head of the Master/Mistress as well as their Battle Maid to a Judge, you are deemed a victor but this practice is frowned on. The Game starts in early fall and ends in early spring.

How you win the Game is by eliminating all the oppositions Battle Maids and their charges. Once they are out of the picture, you can take control of what the family put up as an ante. An ante could be a prize like an arranged marriage, a business acquisition, or even the title of being a Big Three or even absorbing what's left of the family into your family. Before the Game starts, there is a big party hosted by the Big Three where all families come to see who are participating and letting their ante to be known. During this event is the only time when one can speak freely of the Game.

But this year's season of the Game shows much promise and looks to be the most fun in ages. Especially since the rules for what Battle Maids are is pretty vague. A Battle Maid could be born into an aristocatic family or be a commoner that fought hard enough to catch the eye of a Master/Mistress. And there are young Masters and Mistresses waiting to prove their worth. Three cheers for Avalon, the city of opportunity!

The roles will be sectioned off by families. When doubling up, you choose a Master/Mistress from one family and a Battle Maid from another family. Each role will also be tied to a specific pairing but leave enough room for you be creative.

The Romano Family
Status: Big Three
Pairing: FxF
Ante: To relinquished the Crown
Mistress:
Battle Maid: claimed by me, see attached pic.

The Ivanov Family
Status: Lesser Family
Pairing: MxM
Ante:
Master:
Battle Maid: special note- This Battle Maid is a crossdresser or the anime troupe trap. They dress this way since males aren't allowed to be Battle Maids.

The Schultz Family
Status: Big Three
Pairing: MxF
Ante:
Master:
Battle Maid:
Special Note (if you want you could do a classic Greek approach where the two are brother and sister but that was kept from them)

The Liu Family
Status: Lesser Family
Pairing: Any (male Battle Maids will have to be effeminate cross dressers. Could also do futanari and that could be a rare birth defect in this universe that's looked down on. Or possibly trans characters or non binary.)
Ante:
Master:
Battle Maid:
Character Skeletons will be generic but feel free to add your own pizazz. Feel free to post multiple character apps in one post.
Roleplay
: Hic Sunt Dracones or A Gentleman's Game
Character Name
:
Gender
:
Age
: Young Adult preferred, 18 to mid twenties
Role
:
Background
: Add a paragraph or two worth of background.
Personality
: A paragraph will suffice but no more than two.
Misc
: Special abilities, training, special equipment, etc.
Appearance
: Drawings or anime pics preferred
My character sheets
Roleplay
: Hic Sunt Dracones
Character Name
: Vibria "Vi"
Gender
: Female
Age
: 19
Role
: Native
Background
:
Vi was taken by slavers at a young age from her home in the New World. The slavers were able to seperate her from her tribe before capturing her and selling her to a wealthy imperial family. The family viewed her as an exotic doll and that mentality seeped into VI's psyche. The family taught her how to read and write and even how to speak the Imperial tongue even if she spoke it broken. She was their exotic doll that they showed off in their social circles while slowly getting rid of her roots.
One night however when Vi turned of age, something terrible happened. Not having the proper instruction through her life, spirits flooded her soul using her as a doorway to the mortal realm. The spirits wrecked havoc on her masters's estate and killed everyone but her. When the spirits had their fill, they returned to the spirit realm leaving a frightened girl who panicked and ran away. Yet after that night, she kept having dreams of a creature talking to her about how she needed to return home but instead, she made a new life as an airship cleaner. But her dreams are still plagued by the creature speaking to her.
Personality
:
Vi is a very shy individual and still hasn't grown comfortable with imperial life. The culture and language barrier doesn't help with her anxieties and after the night of her magical power manifesting itself, she's afraid to be around people in fear that she would loose control. She knows she awaken as a Shaman from what tales she could remember from her old home but without the proper tutor, she doesn't know how to control herself. Due to th we variables, she tends to stay by herself even if she is caring and wants to help people. But once you get pass her walls and awkward behavior, she is a very loyal friend.
Misc
:
Shaman Magic (Able to borrow power from the spirit realm to cast spells. The more power that is borrowed, the more potent the spell but heavier the price is)
Dragon Blood (Being one of the few natives to have potent draconic blood coursing through them, she is able to transform into a dragon/human hybrid form and a dragon form. But she doesn't know she has this blood in her.)
Appearance
:
Human Form

Hybrid Form

Dragon Form

Roleplay
: A Gentleman's Game
Character Name
: Ioana Balan
Gender
: Female
Age
: 21
Role
: Battle Maid of the Romano Family
Background
:
Ioana is a 4th generation Battlemaid in service to the Romano Family. Her family proved themselves to be invaluable allies to the Romanos and thus a strong bond was forged inside and outside of battle. The moment she was able to walk, she was trained to be the ultimate weapon and cunning tool to be used by th Romanos. As such, she didn't have much of a childhood and was programmed to serve and protect her charges. Now she officially has her own Mistress, the young heiress to the Romano family.
Personality
:
Ioana only knows how to serve and protect. Often times, she's teased about out of every Battle Maid participating in the Game, she seems more like a machine than a person. But being conditioned as such, she doesn't know any life outside serving and protecting her Mistress. Very rarely will you see her break out of her mold and find joy in doing something like a hobby. More times than not, she comes across as apathetic and duty bound. She rarely leaves her Mistress's side.
Misc
:
Gunblade (This sword is equip with a mechanism that if it makes contact and the trigger is pulled, it causes an explosion at the target. But only carries one cartiadge with six charges.)
Armor Dress (her dress is made of a special light weight material that can prevent some damage. Regular blades and bullets have no effect on the dress and is also resistant to fire. The dress helps absorbs the damage she would normally take from triggering her gunblade.)
Appearance
:

Last edited: