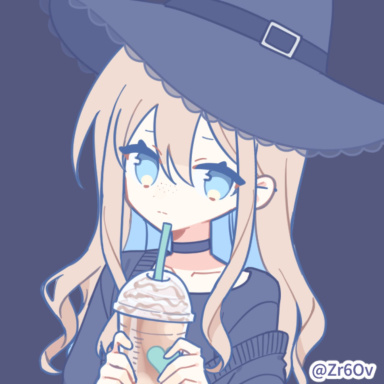 Invitation Status

Look for groups
Looking for partners
Posting Speed

One post per day
1-3 posts per week
Slow As Molasses
Writing Levels

Advanced
Adaptable
Preferred Character Gender

Primarily Prefer Male
Genres

modern ♡ fantasy ♡ historical ♡ slice-of-life ♡ sci-fi ♡ romance ♡ crime ♡ mystery ♡ cultivation ♡ drama ♡ omegaverse ♡ action ♡ adventure ♡ comedy ♡ horror / thriller ♡ school life ♡ smut ♡ supernatural ♡ tragedy

EARTH IS ONLINE
PLEASE ATTACK THE TOWER​
INTRODUCTION
January 1st, 2350, a strange occurrence appeared all over the world at 10:00 am, causing panic and confusion across Earth. Strange Black Towers appeared within a certain distance, creating "districts" of over millions of these odd Black Towers that appeared out of air. Scientists gathered together to figure out this strange phenomenon but with no advancement, leaving them clueless where they came from and how they'll affect humanity.
Eventually, people grew used to these odd black tower-like buildings to the point it became an everyday thing to see these massive upside down towers through their window. On July 1st, 2350, a strange child-like voice echoed across the Earth, sending shivers down everyone's spine as it announced:
Ding Dong ! Earth is Now Online on July 1st, 2350 !
Within the last six months of the strange Black Towers appearing, people were pulled into a 1x1 game at random, where the loser would "die" and the winner could walk out of the mini-game with their status as an Official Player. Unable to tell anyone otherwise, they'd choke up or pause, getting lost in thought before eventually wondering what they originally wanted to say.
Then on July 1st, 2350, is when everything changed. Millions of people vanished from all over the world, causing massive wrecks to freak accidents. Thousands of people died. What it left of humanity tried to understand what was happening and what their next move would be.
Everything changed in an instant. Nothing would ever be the same as people struggled to survive while others thrived. The only question remaining is: What are these Black Towers? Who put them there?
Will everything return as it was once they complete the game or will something completely unexpected happen?
Will … humanity survive?
REGULATIONS & INFORMATION
01.
Ask questions ! If you need clarification / want things put into simpler words / confused about something, message me on here or on discord !
02.
Realistic & Animated faceclaims are allowed but please be aware that they
must
either have a physical name / artist name / content, otherwise things will get messy when others are trying to find faceclaims as well.
03.
Run all minor & major plots through me before proceeding into the roleplay.
04.
I did get inspiration from multiple sources to create a mash-up of sorts which included SAO / The Earth is Online / Card Room / Little Mushroom / Global University Entrance Exam. I will provide a summary & link to them once the Discord server is up.
05.
I am not one to stop others from their creative freedom, but I ask you to keep it within the general concept / aesthetic of the thread. If you are not sure about something, ask me and we'll see what we can do.
06.
Abilities are like fingerprints within this world. They are special to the individual user ( similar to RWBY if you have seen it ) so you must run all abilities through me first before proceeding as they could be taken.
07.
We do not have high-ranked positions other than Official Players / Reserved Players / Stowaways / Animalia Players / Returnees, but job-wise is free will. You can make your character a government agent if you wanted to !
08.
If you have an idea for an instance / mini-game please message me about them and I'll see what I can do about adding them to the roleplay !
09.
I am playing all Downworlder Monsters, which includes the Bosses & the Black Tower itself unless someone has asked to play them for a certain section.
10.
Regarding the Black Towers origin / history -ish / and anything else I see fit will be kept hidden to users to create more mystery and add more fun to the thread. I will publish a lengthy explanation once we draw nearer towards the end, but if you have questions regarding something, then please ask !
11.
Regarding Guilds ( think of Fairy Tail ) which will be explained as we get deeper into the roleplay, but essentially they are groups that have gathered through trust & wanting to defeat the Black Towers. These Guilds can be ones that share rewards to their fellow members or even collect information on Tower levels & instances for a price.
POSITIONS
Official Players Description
Players that have taken part in a Black Tower instance within the six-month period and have essentially gained the status of "favorite" to the Black Tower. Official Players have entered correctly, unlike the other positions, which is how they got their name of "Official Player" and have received an ability ranging from being very helpful to being
what the hell was the Black Tower thinking
. An example of an ability would be something like spewing fire with the words "return thy my grandmother" in order to activate ability with a cooldown of 20 minutes. Now, Official Players make up the second percentage of humanity while Reserved Players are considered being the first percentage, meaning there are more Reserved Players than anything else. An example of a game would be a 1x1 called "Angel vs Demon" where the Angel is only allowed to guess during the day and the Demon may burn any shelf of books but the only problem is: the Angel doesn't know who the Demon is. The Angel's job is to find the book for the Mosaic Girl ( the boss of the instance ) before her mother finds out / find it before the Demon does. Depending on who won, the player who lost will ultimately vanish like the rest of the population.
Reserved Players Information
Reserved Players make up most of the population ( what's left that is ) and don't have an ability for the time being ( that is, if they make it ) until Level Five. Reserved Players were chosen by the Black Tower in a disorderly pattern that essentially saved the few while more than half of the population vanished without a trace. Reserved Players must be careful to whom they put their trust in as they can only rely on tools & rewards from the Levels & Instances.
Stowaways
Least favorite of the Black Tower and are highly sought up by Downworlders for their strong & recognizable scent. That means death unless they're careful. Stowaways in the eyes of the Black Tower "cheated" in order to gain a spot amongst those who could stay. A life for a life, whether it was on purpose / accident / or even another reason, depending on what you want from your character. They are bugs that stowed away in the game that the Black Tower
must
get rid of, which rarely seems to be the case, sending the Black Tower in fits of anger. An example of someone becoming a Stowaway is a teenage daughter becoming pregnant at a party who was forced to keep it because of her parents saying she needed to learn her lesson to never do something like this again. Her parents vanished alongside half of humanity, leaving her alone with her ten-month-old baby who she suffocated to death because of her pent up hatred for the child and her parents springing to the surface within the six-month period. Stowaways are considered highly dangerous as this position is mostly made up of serial killers and those who only bring death to those around them but are considered delicacies to the Downworlders who'd love to turn them into Banana Wine ( wine made of players flesh & bone ).
Animalia Players Information
A rarity among players to where they could be regarded as a myth. These players have characteristics of animals ( mythical included ) and could be considered the only "animals" left on Earth as every single animal vanished alongside half the population. Animalia Players can walk freely among Downworlders and can mask the scent of their fellow members, which is an enormous advantage in surviving the Black Tower games. Players also can shift into their given animal, which is considered an advantage as these Players do not have abilities like Official Players / Stowaways.
Returnees
Returnees are those who had originally vanished either losing the 1x1 game during the initial six months or the Black Tower choosing people at random. These players have it
much
much
worse than those who could stay. A world with no moon and with only five-minute breaks in-between games / instances, they live in a total nightmare. Those that are ruthless have a tendency to strive more than those who are kind-hearted. Returnees do not have abilities like Official Players / Stowaways but rely heavily on tools / rewards from the Black Tower, whether it's by stealing from others or getting them through the Black Tower itself. Those from the "original Earth" are "pigs" in the eyes of the Returnees ( will be explained once we reach Level Five ).
Last edited: