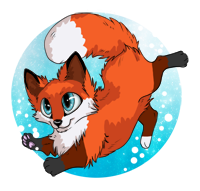 most ardently
Original poster
DONATING MEMBER
Hello!
It's been a while, but after life settled down some, I'm getting back into roleplay. (:
I've been out of the roleplaying game for a while, but I've recently decided to revisit my love for it and see what's out there again. I consider my roleplaying detail-oriented, meaning I thoroughly enjoy juicy content and produce several decent paragraphs a post; however, I adjust my responses to the person that I'm roleplaying with. If a reply only requires 300 words, that's what I'll do. My posts usually end around 600 words. I will not likely post everyday, but I try and post a minimum of two times a week. If you need longer, don't hesitate. I am very patient and I don't mind waiting for a post for a while.
I love romance in my roleplays, but I require a plot-driven story above everything else. Deep character development and arcs, interesting twists, and engaging description are my life-blood. As far as romance goes, I prefer M x F because it's what I'm familiar and confident with. I play Male and/or Female characters, and a plethora of side characters (as needed). I'm open to doubling with primary characters, but will need the right plot to do it. I generally prefer long-term roleplays, but I'm open.
Yes and no
I'm very open to violence, romance, and gore though I do have a few limits. We can discuss those, as needed. I am very open and considerate of any limits you have and will take care to respect them. You just need to tell me what they are.
I don't own a TV and I watch very few shows; however, I am willing to try out the select few fandoms that are listed below. By and large, I prefer to create my own characters.
I will adore you for life if you're willing to chat with me outside our roleplay to figure out twists/plots. Heck, you can even talk to me about your life problems, if you'd like. I love long-term roleplays, and I strongly believe that long-term roleplays require plotting.
This is where the magic happens...
I have a huge list of plots if you want to see. Just ask. Even if it's not listed, feel free to suggest anything you're interested in. At this time, I am not really looking for anything high fantasy, unless you can absolutely knock my socks off with your plot idea and/or it's contemporary. I am not at all in the mood for something medieval set.
Fandoms (OC or canon):
Borderlands
Sons of Anarchy (inspired by only)
The Witcher (books, video-games, or both)
Harry Potter (Perhaps professors? Or a different school? Something away from the franchise trio a bit)
Original (General eras and pairings):
Contemporary Magic
Golden Age of Piracy
Wild West/Westward Expansion/Gold Rush era
European Explorer x Native (ie: Aztec, Inca, etc)
Futuristic War
FBI agent x Witness/Person in witness protection/Anyone
Cop/Gang member x Gang member
Slice of life (no high school)
(Post)-Apocalypse
Gangster x (Undercover) cop
Mafia/Criminal org.
Blind date setup
Fake engagements
Famous x Fan/groupie/body guard
Enemies to lovers
Law enforcement/firefighter/public servant
Boss x employee
Gruff x goody two shoes/softie
Mythology (or a twist on mythological lore)
Friends turned lovers
Country boy x city girl
Any iteration of the bad boy x good girl trope
Retired military x childhood friend
Mentor x mentee
Reunited childhood friends
Opposites attract
Famous charity date
Criminal x non-criminal/criminal/whoever
Reunited ex's
Motorcycle club
Car racer x anyone
CEO x assistant
Other stuff
If you want examples of my roleplaying, feel free to ask or you can just trust me and fall into my metaphorical arms. ;)
Also, as I forgot this existed, here is a list of all my available plots. Genders are assigned for easy understanding, but can be changed. Feel free to suggest any combos of plots, changes to plots, etc. Nothing is set in stone!:
PLOTS Nav's Plot Dump
Last edited: