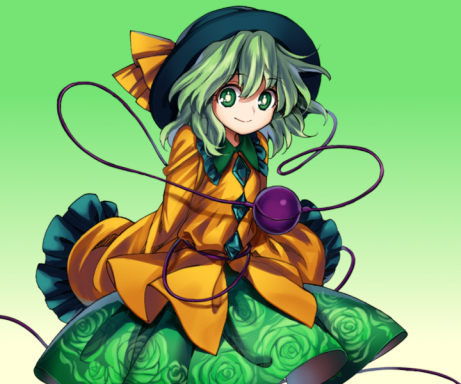 Subterranean Rose
Original poster
DONATING MEMBER
Invitation Status

Looking for partners
Posting Speed

Speed of Light
Multiple posts per day
1-3 posts per day
One post per day
Multiple posts per week
1-3 posts per week
Online Availability

6 - 10 PM, Eastern Standard Time
Writing Levels

Intermediate
Adept
Advanced
Adaptable
Preferred Character Gender

Male
Female
Primarily Prefer Female
Genres

Magical girl, action, science fiction

[tabs][tab=Welcome]
Hi, it's nice to meet you! You can call me Quin or Molli. If you like dynamic character relationships and action-packed fight scenes, and you're 18 or older, you've come to the right partner search.
[/tab][tab=Deschamps]
Angels, silvery jumbles of wings and eyes and stingers and flames, have existed since the beginning of civilization and evolved with mankind. They attack Earth in catastrophic waves called Descents. If ignored and unprotected against, a sufficiently large Descent will cause the extinction of the human race.
Humanity's defense against the Angels has come in the form of three world-spanning collectives: the Sentinels, the Advance, and the Templar. Historically, the Sentinels trained warriors who prioritized protecting people from Angels, no matter what the organization had to sacrifice. The Advance's approach centered around the energy Angels release called Divinity, which the Advance harnessed by taking Angels captive and using Divinity to power technology. Today, the Advance fights Angels in mechs and battleships, but is more focused on gathering and understanding Divinity than protecting people short-term. The Sentinels take the opposite approach and use military technology reminiscent of today's, but have nearly died out due to their reckless sacrifice and weak weaponry.
Enter the third faction, the Templar of Angelblooded Knights, which is a splinter group from the Sentinels. They formed when Sentinel Jeffery Deschamps injected an Angel's blood into his body, making him strong and fast enough to defeat Angels using only his rifle and body. After Deschamps led the defeat of a Descent, he formed the Templars, warriors who also injected Angels' blood into their bodies. The empowering effects of the blood persisted over years, and in addition to strengthening the body, they unlocked supernatural powers when evading attacks from Angels. However, Deschamps died in middle age, and the rest of the Templars were slowly following. It seemed that infusing one's own body with Divinity from the blood conferred useful powers for combat, but gradually broke down the human body.
This did not deter the youngest Templars. Aware of the risks, they continued to fight, and were competing with the Advance with the amount of Angels they dispelled, with far fewer casualties. Outsiders wanted to become Templars despite the risks, and soon, Deschamps Templar of Angelblooded Knights was formed - three schools that train college-aged Knights from all over the world.
Knights work in teams of three, plus a Support whose primary duty is to navigate and make tactical decisions for the team. The teams all stay in apartment-like quarters, and split their time between training, pleasant day-to-day life, and heroic battles against Descents.
[/tab][tab=Unique Mechanics]
ARMORS
A Knight wears one of their armor sets into combat, which affects their skillset (including their evade and finisher). It's also a costume change, and doesn't necessarily include actual plates of armor. Knights are likely to get a new armor after a character or plot arc wraps up.
Example names: Frost Diamond, Nova Repose, Moon Breaker
WEAPONS
Each Knight's fighting style centers around their weapon.
Examples: dual pistols, sword, hand-to-hand
EVADES
When a Knight narrowly dodges an attack (by an Angel or anything with an Angel's blood), they trigger a special power. This power changes based on the Knight's armor; two armors on different Knights can have the same evade. (The power can only be used immediately after the evasion, because it's triggered by a short-term spike in Divinity.)
Examples: Time Slow, Lightning Field, Gravity Well
FINISHERS
Each Knight has a unique finishing attack that changes based on their armor. Must be charged by attacking first.
Examples: Hailstorm Blitzkrieg, Comet Flare, Gravity Warp
STIGMATA (SINGULAR: STIGMA)
A stigma is a tattoo-like skin implant containing an "energy signature" from a real person, often a historical figure. Stigmata confer useful passive effects, such as increasing strength or speed under specific circumstances, creating energy shields, giving additional effects to evades, or healing small amounts under the right conditions. However, a poorly-made stigma can take over its user's body or mind, or potentially both. A Knight can change their stigma with a Support's help, provided that the stigma being unequipped is properly made.
Examples: Fyodor Dostoyevsky, Archimedes, Ada Lovelace
[/tab][tab=Pairings]
This RP focuses on relationship development through the lens of a monster-fighting college. Possible pairings for this setting are:
Muse A and Muse B are friends from high school. One is an idealistic first-year Knight, and the other has transferred into the Templar from the Advance. Muse A vouches for their character, and Muse B is grateful, but a lot has changed between high school and now. (What changed? Why isn't Muse B in the Advance anymore? Can Muse A recover their friendship?)
Muse A and Muse B are both first-year Knights. Muse A lost their memory of one year of their life. When they meet Muse B as part of their team, Muse B seems oddly familiar, and seems to recognize Muse A as well. But Muse B is reluctant to tell Muse A what's going on, and insists they treat one another like they've just met. (Why? What happened?)
Muse A was less born than made to fight Angels - their genes were selected by arranged marriage, and their upbringing was closely monitored, so they would be the strongest warrior and most resistant to Divinity's damage. Muse B is their older sibling figure who tried, however conflicted, to keep them on track. Muse C is their friend from outside. Both try to be real friends to Muse A. (What does that mean, though? And how will that friendship be put to the test?)
Muse A is searching for a rare stigma in a historical site. They find it in a runaway Knight, Muse B - Muse B has lost sight in one eye because Muse B is wearing the stigma, which was incorrectly made and is affecting their body. Muse A is assigned to watch over Muse B and make sure the stigma doesn't do further damage. Over the next few months, the two become close, but it soon becomes clear that the stigma is taking over Muse B's mind too. (How did this happen to Muse B? Can Muse A save them? What's standing in their way?)
Feel free to approach me with your own pairings in addition to these. As a Knight team has four people (including the Support),
playing multiple characters is required.
We will write two pairings at a time. (If you're interested in a larger cast than two pairs, my attitude towards that is "the more the merrier!" However, I only require two pairs.)
I prefer F/F pairings, though I may play one F/F pair alongside one M/F or M/M pair. Romance is encouraged, but not required.
[/tab][tab=Rules]
18+ only. Not necessarily for smut - I'd just prefer to play with people closer to my own age (22).
Anime/illustrated pictures only.
I write 1-2 paragraphs at a time, sometimes more if I'm inspired. I don't like to make a habit of writing long chains of actions.
Posting speed is flexible, but I would prefer if you responded at least once every two days.
This RP plot borrows heavily from the game
Honkai Impact 3rd
. If you're familiar with that game, we can make this a Honkai Impact RP rather than an original concept, though I'd still prefer to use OCs rather than canons. (Additionally, we'd probably have to revise the pairings somewhat.)
That's about it! Thanks for reading this far; feel free to post in this thread or PM me if you're interested.
[/tab][/tabs]