Fluffy
Guest
Original poster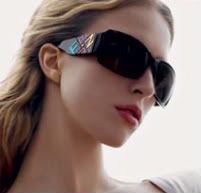 Everything that Bass explained to them was giving Val a headache. He mentioned not being human and having a number for a name. She was aware of how scientists tried to improve human beings with their farfetched experiments, but never expected them to be anything like
this
. Harvested abilities, too? The concept was mad! She could not help but wonder what purpose there was for these numbered creations.
As the other woman, Julie, gave the brief on
her
story, Valkari was rubbing at one of her eyes. Emotion was hard to see in the brilliant icy blue of her irises. From afar, they probably looked malicious. To see anything other than a threat, a person would have to be awfully close to her face. Spotting any feeling in those eyes took some dedicated searching. Right now, her eyes contained sleepiness, as well as stress because of one question:
What was she supposed to do from here?
The powers she hid from this country were now exposed. She'd have to move again, to avoid anymore unwanted deaths and a possible arrest. A life of hiding was a difficult one, but wherever she could, she found happiness in it.
"That is too bad. I assure you, no one here would take advantage of your abilities," Valkari said to Julie, a terrifying coolness in her confident statement. Only an idiot wouldn't notice her intention to keep any and all abusers off of the girl. Including their new found... Friends? Well, allies, at the very least, she assumed.
"You can handle this quest alone? You can free your fellow Ascended by your lonesome?" she inquired with interest, making a challenging stare at Bass.