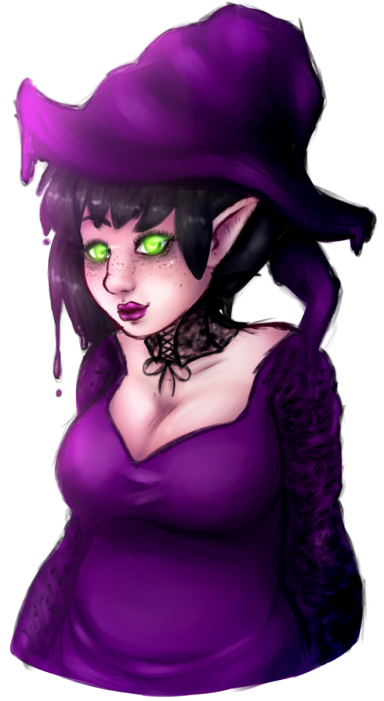 Mom-de-Plume
Original poster
SITE SUPPORT
DONATING MEMBER
Invitation Status

Looking for partners
Posting Speed

Multiple posts per day
1-3 posts per day
One post per day
Multiple posts per week
1-3 posts per week
One post per week
Writing Levels

Adept
Advanced
Prestige
Preferred Character Gender

Male
Female
Primarily Prefer Female
No Preferences
Genres

I'm open to a wide range of genres. Obscenely wide. It's harder for me to list all I do like than all I don't like. My absolute favorite is mixed and multiverse, but I'm not limited to those.

• Mixed Genre
• Multiverse
• High Fantasy
• Hard Fantasy
• Low Fantasy
• OP Fantasy
• Science Fantasy
• Modern Fantasy
• Soft Scifi
• Science Fantasy
• Low Scifi
• OP Science Fantasy
• Modern Realistic (Strict)
• Modern Realistic (Loose)
• Urban Fantasy
• Alternate History (Fantasy Preference)
• Post-Apocalyptic Mixed
• Post-Apocalyptic Fantasy
• Post-Apocalyptic Scifi
• Post-Apocalyptic Modern
• Dystopia
• Displacement
• Military
• Dying Earth
• Supernatural
• Drama
• Mystery
• Horror
• Religious
• LBGT
• Crime/Detective
• Parody
• Comedy
• Tragedy
• Romance (Must Include Others)
• Erotic (Must Include Others)

​
The stranger laid sleeping in a bed hung about with dusty cloth. Pillows and stuffed animals surrounded them, and in the darkness, red eyes stared forward, illuminated only by the reflections of moonlight on the surroundings.​
​
The doll remained still and silent, waiting as she sat. Her hair, skin, and clothes were bleached white from years sitting in the sun, but not those iridescent red eyes. Heavy dust rested on her tiny form, and cobwebs chained her to the worn red velvet
divan
that faced away from the massive bay windows that gave a view of a starry night sky and a huge full moon that hung low and heavy in the sky, a tint of yellow to its silvery face.​
​
Strewn about the room, other toys rested in dust and silence. Some were sun-bleached, others preserved by the shadows of other objects. Time stood still, covered in grey snow and color-sapping moonlight.​
​
Part of the ceiling had long ago caved in, revealing an attic full of wooden crates and chests, one of which rested precariously on the attic's floorboards. The wind blew through from there, sighing in longing.​
​
Outside the bedroom's door, something breathed and hungered, but in the quiet nursery, a stranger slept safely under the watchful gaze of a porcelain doll. For now, they were safe, but that safety could not last forever. Whoever placed this invader inside the room did not also leave food or water.​