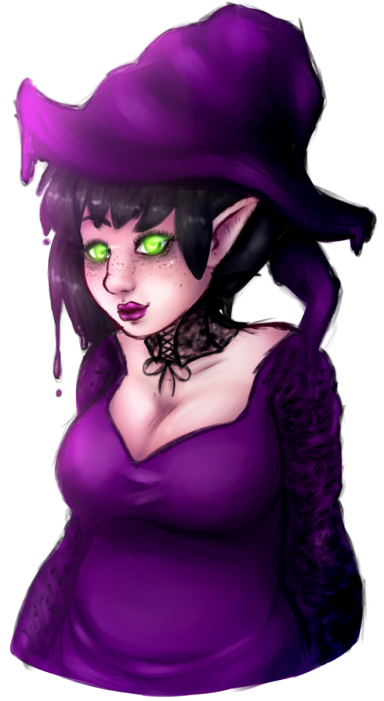 Mom-de-Plume
Original poster
DONATING MEMBER
FOLKLORE MEMBER
Invitation Status

Looking for partners
Posting Speed

Multiple posts per day
1-3 posts per day
One post per day
Multiple posts per week
1-3 posts per week
One post per week
Online Availability

It varies wildly.
Writing Levels

Adept
Advanced
Prestige
Preferred Character Gender

Male
Female
Nonbinary
Primarily Prefer Female
Genres

I'm open to a wide range of genres. Obscenely wide. It's harder for me to list all I do like than all I don't like. My absolute favorite is mixed and multiverse, but I'm not limited to those.

• Mixed Genre
• Multiverse
• High Fantasy
• Hard Fantasy
• Low Fantasy
• OP Fantasy
• Science Fantasy
• Modern Fantasy
• Soft Scifi
• Science Fantasy
• Low Scifi
• OP Science Fantasy
• Modern Realistic (Strict)
• Modern Realistic (Loose)
• Urban Fantasy
• Alternate History (Fantasy Preference)
• Post-Apocalyptic Mixed
• Post-Apocalyptic Fantasy
• Post-Apocalyptic Scifi
• Post-Apocalyptic Modern
• Dystopia
• Displacement
• Military
• Dying Earth
• Supernatural
• Drama
• Mystery
• Horror
• Religious
• LBGT
• Crime/Detective
• Parody
• Comedy
• Tragedy
• Romance (Must Include Others)
• Erotic (Must Include Others)
Poppy gently stroked Simon's hair, quietly reassuring him as she began to push it along, smiling at Smoke as he came up to talk to her, though his commentary sobered her. Three times per dream... Daily in the waking world. Poor guy!
The cats came in tighter as the zoogs grew more rowdy, and Poppy glanced around, nervous.
"I offehed to come wiv to try'n 'elp him git through 'em... 'ese attacks, I mean." Her tail curled loose around her high, the end twitching with unease. "I didn' fink it'd be 'is bad..." She didn't even think to hide the pity in her voice. "I mean, I git bad dreams often, but nuffin loik 'is..."
⋯﴾⛧﴿⋯​
"Good," he murmured as he started to turn towards the exit, only to look towards the two helpers. "I'm going to get her to her room," he assured, unsure if they'd be willing to let a random male like him escort Hecate, but in his mind, he was the least likely to hurt her... for reasons he didn't want known.
Hecate's question of Cthulhu brought his attention back to her as he carried her along to her room.
"Yeah," he said. "Nasty squid-face. Didn't meet in person, thankfully."
⋯﴾⛧﴿⋯​
Her eyes hardened as he mentioned knowing about her daughter, but she relaxed slightly as he assured her that her anonymity was something he strove for.
When he mentioned sending operatives to fetch them, that they might not be safe, she nodded. "Hecate offered before to have someone pick them up. I'm starting to think that would be wise. If anyone, it would have to be Seela and Bear, so... will have to be after I get reinforcements."
She glanced to either side. "Do you have somewhere more private where we might continue this conversation?"