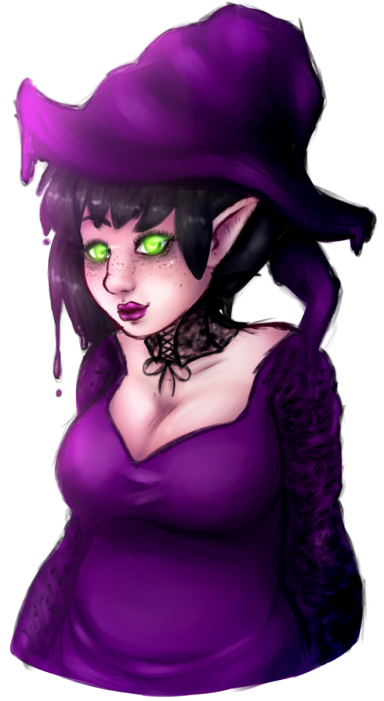 Mom-de-Plume
Original poster
DONATING MEMBER
FOLKLORE MEMBER
Invitation Status

Looking for partners
Posting Speed

Multiple posts per day
1-3 posts per day
One post per day
Multiple posts per week
1-3 posts per week
One post per week
Online Availability

It varies wildly.
Writing Levels

Adept
Advanced
Prestige
Preferred Character Gender

Male
Female
Nonbinary
Primarily Prefer Female
Genres

I'm open to a wide range of genres. Obscenely wide. It's harder for me to list all I do like than all I don't like. My absolute favorite is mixed and multiverse, but I'm not limited to those.

• Mixed Genre
• Multiverse
• High Fantasy
• Hard Fantasy
• Low Fantasy
• OP Fantasy
• Science Fantasy
• Modern Fantasy
• Soft Scifi
• Science Fantasy
• Low Scifi
• OP Science Fantasy
• Modern Realistic (Strict)
• Modern Realistic (Loose)
• Urban Fantasy
• Alternate History (Fantasy Preference)
• Post-Apocalyptic Mixed
• Post-Apocalyptic Fantasy
• Post-Apocalyptic Scifi
• Post-Apocalyptic Modern
• Dystopia
• Displacement
• Military
• Dying Earth
• Supernatural
• Drama
• Mystery
• Horror
• Religious
• LBGT
• Crime/Detective
• Parody
• Comedy
• Tragedy
• Romance (Must Include Others)
• Erotic (Must Include Others)
⋯﴾⛧﴿⋯​
Poppy shook as she descended, unable to look away from everything around her. When the eye finally formed, her own latched to it as she descended further.
This wasn't just a dream anymore.
She forced herself to keep walking, even as the strangeness of everything began to whittle at her nerve. It was this or more dreams about...
She steeled herself and kept forward, face scrunching as she started to take the steps more quickly, hitting each one on the off-chance that skipping any would sabotage her.
Poppy had to escape her kittens. Had to.
⋯﴾⛧﴿⋯​
Halfway through writing a standard answer for Hecate, the new message appeared. Elizabeth almost deleted the current draft, but sucked air through her nose to stop herself.
She continued her answer.
The Multiverse is the easiest term to describe that existence itself is more than one universe. There are countless universes, dimensions, planes—whatever people might want to call them.
Good enough. Now onto the stressful part.
Yes. In the universe in which she grew up, those beings are fantasies. In others, they are realities. Am I correct in assuming you're hoping for Hunters to help against the threat of these beings?
She couldn't quite help how she kept a formal tone in texting. It was just how she did things. Regardless, she began to massage the bridge of her long nose.