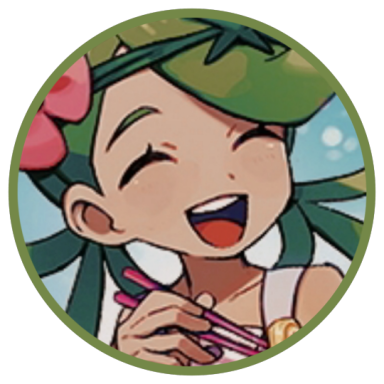 ~I'm drinking coffee on a trampoline~
Original poster
Posting Speed

Multiple posts per day, 1-3 posts per day, One post per day
Online Availability

3pm - 1am (GMT / BST)
Writing Levels

Beginner, Elementary, Intermediate, Adept, Adaptable
Preferred Character Gender

Male, Female, Transgender, No Preferences
Genres

Horror, gore, bloodiness, monsters, supernatural, fantasy, romance, criminality


Of all the species in all the kingdoms, the demons were the ones that had remained a complete mystery to their neighbours for the best part of half a millennia.

With a policy of isolationism being upheld by each ruling King or Queen, it being a tradition they felt they had to honour, nobody outside the volcanic kingdom really knew much about its inhabitants. They knew they had a strong army, and they knew what demons were generally like, but other than that, what went on inside the walls of Ignis was unknown. It wasn't through lack of trying - everytime a new ruler took charge and that news filtered out to the other kingdoms, an attempt was always made to engage contact in the hope that this new ruler would be more open to cooperation and encouraging a general atmosphere among all the kingdoms that wasn't disregarding or disrespectful. Every attempt was shot down in flames before it even had a chance to be explained properly, and so, for all those decades and centuries, no outsider had ever stepped foot inside Ignis, nor had any demon chosen to leave its boundaries.

That is until Lysander took charge from his father and mother at the very tender age of 22. The average age for a new ruler in his kingdom was at least two centuries older than he was, but Lysander's youth worked in his favour. It earned him support from his kingdom, who saw the young man as not just a strong ruler, but a King they could wholeheartedly claim to like on a personal level. They trusted whatever plans he had in mind for Ignis and so, when it was announced that he would attend the gathering of the kingdoms, no demon in the kingdom disrespected his judgement. They didn't understand at first what he was planning, but they threw their support behind him nonetheless. If they were told that opening up their kingdom to the outsiders they always deemed inferior was necessary for the overall plan to succeed, they would go along with it.

And so, for the first time in centuries, Ignis was as open as the other kingdoms were - not that anyone took the opportunity to travel to the mountainous region. Demons might have been a mystery to their neighbours, but enough was known about them to deem them worrisome and nothing but trouble. The behaviours of their previous rulers, who threatened war in response to offerings of peace, was enough for most of the populations in other kingdoms to be wary over the sudden policy change, and wary of the demons in general. They had every right to be confused and even scared by the abrupt change, though when their own rulers returned home from the first full gathering and sung Lysander's praises, that worry and wariness inevitably lifted. If their leaders approved of Lysander, then most of their civilians saw no reason to be distrusting either, even without knowing anything about the young King.

Those present at the first proper gathering of the kingdoms had been understandably concerned when Lysander arrived for the talks, both by his youth and his strangely casual clothing, and by his decision to ignore centuries' worth of isolationism to venture into cooperation with his fellow kingdoms. It didn't take him that long to sweet talk the other royals and work his charm on them: he bantered with the Orc King, flirted outrageously with the Lamia Queen and even won the surprising affection of the fairy currently ruling the Silva Kingdom; a woman who never engaged with flirting usually, until Lysander came along and gradually chipped away at her resistance. He won allies immediately, the three kingdoms throwing their support behind him and praising him for finally seeing sense his ancestors had constantly declined to. They had no idea that it was all one huge facade; that Lysander was merely collecting information from them all to help aid his real plan.

Only the Queen of Pruina saw through the charm. She had no idea what he was really planning, nor did she even realise he had malevolent intent... but she was wary of the demons enough to realise that there might be a possibility that this was all too good to be true. And so entered Neotoma - an innocent servant who was unfortunately dragged into her plans of espionage. He was sent away from the snowy tundras of Pruina to the contrasting fires and lava of Ignis; a kingdom built among active volcanoes which were, evidently, never a risk to the demons that lived there.

Even though the kingdom was technically open to any neighbouring kingdoms' civilians to wander through and experience the kingdom for themselves, having no knowledge of what it was really like behind the intimidating, foreboding walls, nobody had yet taken that change - which hadn't shocked Lysander. He knew -or at least, believed- that they wouldn't have to deal with a flurry of eager, curious beings - his kingdom and his people were still deemed dangerous, even if opinion was slowly changing as a result of the great impression he had left on the other royals. So, amongst an entire city of demons, Neotoma stood out like a sore thumb, so much so that Lysander got word of his arrival even before the young man had approached the castle to offer his services and relay the lies he had been told to do.

When he had made that journey to the castle, situated at the top of and looming down over the kingdom, Lysander was too curious to even try to hide the expression on his face when his guards ushered in the visitor. He tried to act casual as he sat on his throne, his hands neatly rested on his knees, but he was well aware that the impression he gave outsiders wasn't one of a strong, serious King - he was in clothes most normal citizens would wear, and his general aesthetic was hardly royal. The only indication that he was the King was the crown atop his head, but even then it was tilted at an angle, with the demon too lazy to even bother adjusting it.

"Ah. You're the visitor I have heard an awful lot about. Word travels fast here," he murmured slowly, his sharp nail tapping against his pierced lip as he took the other in curiously. He had only thus far seen the royals; he had never seen a normal civilian that wasn't a demon in his entire life until now, a fact that made him grin to himself in disbelief at how long his kingdom had kept themselves locked away. "...What business do you have here? I assume you aren't here to take in the delights of my kingdom. Unfortunately, judgements on our way of living are still present; I fear it'll take months before we have others from outside kingdoms visiting here. Yet here you are; our first visitor. I'm awfully intrigued by your presence here. You're from Harenae, I assume? Awful long way to travel, you must have a reason for it. And do be truthful. I don't want to have to imprison you for lying to my face. It wouldn't do well for international relations if I imprisoned the first visitor that set foot in my land."