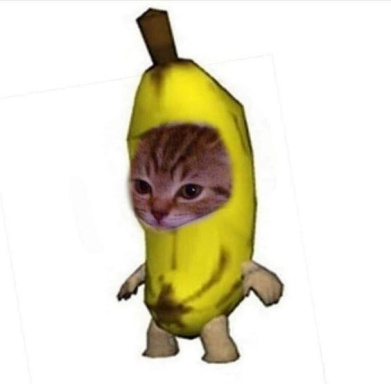 a sleepy artist
Original poster
Miran had been to many places in the galaxy during her time in the Jedi order, so she was unsure over why this new mission made her so excited. Travelling to Mygeeto, the freezing, crystalline planet that most would hate to be stationed to- but dealing with The Shadow Collective crime syndicate instead of the Separatists was a new change of pace for the Jedi order.

Miran sat in her bunker on the CR90 corvette that her platoon was to use to infiltrate the planet wide blockade. Miran sat in her bunker and explored her many thoughts while her trusted Captain worked on changing their ships code to match that of a Shadow Collective's, hoping to trick the blockade. The order gave little explanation over this siege, only making it clear to Miran's platoon of clones that they had to re-secure this planet in a stealth mission. Perhaps it was because of the kyber crystals located on the planet, the surge of new Padawan's could be making it more hard to find crystals. It wasn't Miran's place to question the decisions made by the Jedi council and the Republic, but she couldn't find any good reasons to be on this mission, risking the clone troopers lives for blindly following orders.

But she couldn't help but feel a little excited over the fact that she was able to deal with a crime syndicate. Very rarely did the Jedi interact with these syndicates unless they were of course, disrupting the peace- but usually the were left to their own devices. Miran knew very well that these crime syndicates dealt with very horrible things, slave trading, spice running, anything considered illegal across the galaxy, so she never fully understood why the Jedi order almost always turned a blind eye to their dealings. She could tell that at the very least, this mission would give her some much needed insight on these organizations, and help her understand the Jedi's view point on them.

"General! We've reached Mygeeto, Captain Lox has successfully coded our signal and we are entering orbit!" A trooper stopped at the door of her bunker and saluted, Miran getting up to do the same. "Thank you, you are dismissed." She smiled, nodding to the clone as they ran off, probably to ready themselves for the mission that was now in full force.

Miran made her way to the cockpit, rather quickly, though she tried not to seem like she was in a rush in front of the clones, not wanting them to think she was in a panic. "Captain Lox, you never disappoint." Miran called out as she stepped into the cockpit, Captian Lox and a few other clones watched over the ships controls, keeping everything in perfect shape. Miran always admired Lox, how he found tech so easy to work with, proving himself even further with the start of this mission. "We should be passing through the blockade any moment now General Miran, once we reach the surface we're headed for a trade port. What should our plan look like from there?" He said, keeping his head turned towards the view of the planet coming into view.

Miran took in a deep breath, nothing could've ever prepared her for the responsibility of these clones, so when they asked for orders, she always felt just a little nervous- not liking putting them in danger. "When we reach the trade port we should secure a blockade of our own. There should be plenty of stuff laying about in the port to use to our vantage to protect our ship. I'll go forward with Captain Lox and try to find where the leader of this syndicate is while scouting for projectiles that could be launched at our ship or enemies. We'll send word back when we find anything of danger to our ship and small groups will go out to disable or take out these threats." Miran said, nodding softly she turned and began walking to the exit of the ship, ready to protect her platoon when they landed.

Captain Lox stood beside her and laughed, shaking his slightly. "You know General Miran, Mygeeto is very cold." He handed her a hooded shawl, making Miran chuckle along with him. "What would I do without you?" She said to him as she put the shawl on, pulling the hood over her head. She was calm, she had to be for this mission to be successful.

It took only a few minutes for the ship to reach the surface, Miran bracing herself as the ship docked, the door opening to a chill of cold wind- they had made it safely to Mygeeto. "Well Captain, keep up." Miran grinned, jumping onto the massive cargo bins sitting where they had docked, Lox following suite with his jetpack. She kept her eyes sharp, looking for any dangers- but for now the best thing to do was to find the leader and find a way to stop any unnecessary bloodshed. She moved swiftly, keeping to the shadows as she searched- Lox using a comlink to communicate back with the ship.