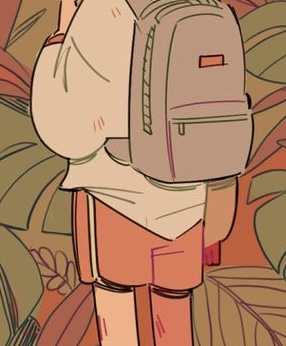 〘 𝔰𝔲𝔫 𝔰𝔢𝔱 𝔰𝔲𝔪𝔪𝔢𝔯𝔰 〙
DONATING MEMBER
Roleplay Invitations

One on One Roleplays, Chat Roleplays, Private Convo Roleplays
Posting Speed

Speed of Light, Several Posts a Day, A Few Posts A Day, A Few Posts a Week, One Post a Week
My Usual Online Time

During the spring semester, I'll be available after 10:50 AM EST; work fluctuations will dictate other free time.
Writing Levels

Intermediate, Advanced, Adaptable
Genders You Prefer Playing

Male, Female, Transgender, Androgynous, No Preferences
Playing Style- Passive or Aggressive

It depends! If it's a plot I created, I'll be more aggressive to ensure it goes the route I imagined. If it's a plot you created, I'll be extremely passive so that you can have it your way. And if it's a plot that we both came up with together then it'll be a happy mix of both!! Regardless, I'll be a good communicator with ideas and questions/concerns so not to leave you blind sided!
Favorite Genres

High to low fantasy, HELLA sci-fi (like please hmu I love to world build sci-fi), modern slice-of-life is LIT too, apocalypse stories are the bomb, utopian society gone wrong, horror elements are a blessing, romance is good when added to other themes, omegaverse is pretty dank when also added to other themes, never tried furries but I'm game if you are, tbh just ask! I'm pretty open to anything!
Genre You DON'T Like

Yaoi/Yuri, the terms in themselves are problematic. Homosexual relationships are great but their sexuality shouldn't be the fixation y'all. I'm not a gamer so if you have a video game plot you want, sorry fam but I'm legit stupid with those, same with MOST anime shows/shows in general (I just watch Judge Judy every day). Otherwise: I'm pretty friggin' open minded, just ask and I'll either say yay or nay.
Hello and welcome to my commission price thread.

A tad about myself; I've been an artist since 2008 and despite it not being my career path, I take great pride and happiness in this hobby I've invested my time and money in. I'm strictly a traditional artist, I've tried digital art countless times but you can't teach an old dog new tricks. I have ample free time in the evenings to devote my attention to your commission.

The process.
Through the entire process from start to finish, I'm very chatty. I like to keep my customer well informed to ensure satisfaction. I show the sketch and ask permission before lining, I show the lined work and ask permission before coloring - your happiness with my content is my top priority.

What I can provide.
• Sci-fi characters (including and not limited to aliens)
• Canine anthros
• Male and female humans ( multiple body types)
• Gore & body horror
• Mild/subtle/implied nsfw

What I cannot provide.
• Characters under the age of 18
• Pornography
• Anthro characters beyond canines

Prices.
Prices vary depending on what you specifically desire and the complexity. Let it be known that prices are not set in stone, I'm more than happy to negotiate prices with you. However, I do NOT start commissions until payment is made strictly through PayPal invoice. If you have any questions or concerns, feel free to message me!

Pencil sketch:
• Bust - $3
• Waist up - $5
• Full body - $10

Black and white lined:
• Bust - $5
• Waist up - $10
• Full body - $25

Full color:
• Bust - $5
• Waist up - $25
• Full body - $35

Additional items may be added to your commissions, such as patterned paper backgrounds ($3), Gold accents ($2), additional characters (+$5 per character), and drawn backgrounds ($5-$10 depending on complexity). If you choose shipping (free USA, $3 international) the piece comes laminated.

Shipping is OPTIONAL. You are free to choose whether you would like it shipped to you or not, if you decide not to have it shipped then I'll keep it stored in my office where I'll provide pictures for you whenever you may need it.

Please remember I have the right to refuse any commission proposition if I choose. If you have any questions, feel free to message me and I'll gladly talk with you!

Samples.
Samples will be provided via link to my Instagram page as I don't have any files on my computer.

Sample 1.
Sample 2.
Sample 3.
Sample 4.

Additional -PLEASE READ
If you decide to repost or share my work after asking permission: CREDIT AND CITE ME. That includes BOTH this iwaku account and my instagram as these are my ONLY platforms for sharing art. Hopefully it's common curtsy not to discredit me/claim my work as your own/Trace/reference/or copy my work.
Last edited:
2

1