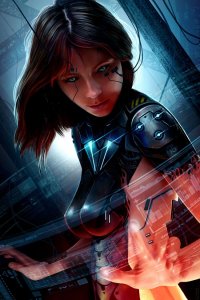 The Murrstress
Original poster
Roleplay Invitations

One on One Roleplays
Posting Speed

Several Posts a Day, A Few Posts A Day
Writing Levels

Adept, Advanced, Prestige, Douche, Adaptable
Genders You Prefer Playing

No Preferences
Playing Style- Passive or Aggressive

I'm fine with doing both, but it depends on the situation and how comfortable I am with the RP, plot, or subject matter of the RP.
Favorite Genres

Scifi, Fantasy, Modern, Magical, Horror, Noir, apocalyptic, Grimdark, yaoi, yuri, anything really.
Genre You DON'T Like

Uhhh..... That's hard.

Write a diary entry about the person above you!

EXAMPLE:

Piro:
Dear Diary,
Diana is an abusive admin and I hope she doesn't kill me tonight.

Zypher:
Dear Diary,
Piro is a good roleplayer and I'm getting hungry.

GET TO IT!

I'll start with a random person since there's no one above me!

DEAR DIARY,
Santa DOES exist, right?