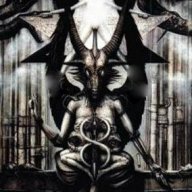 Certified Subdomain
Original poster
LURKER MEMBER
MYTHICAL MEMBER
Posting Speed

Speed of Light
Writing Levels

Douche
Preferred Character Gender

No Preferences
So I log in today, and JackShade's suddenly an Admin? And there's no announcement about it?

Well there is now! We, the people of Iwaku, resent this clumsy, underhanded political manouevre. You install an absolute ruler behind our backs and don't even have the decency to tell us?

We didn't vote for him.

We didn't approve him.


Tomorrow there will be a day of rage and we, the Ex-Staff Brotherhood, will lead demonstrations to call for an end to JackShade's dictatorial reign. Like our brothers in Tunisia, Egypt, Bahrain and Libya, the banner of democracy shall be raised and we shall fight in the streets until our demands are met.

We call for freedom.

We call for open government.


He must go. He must go now.


VIVA LA REVOLUTION!