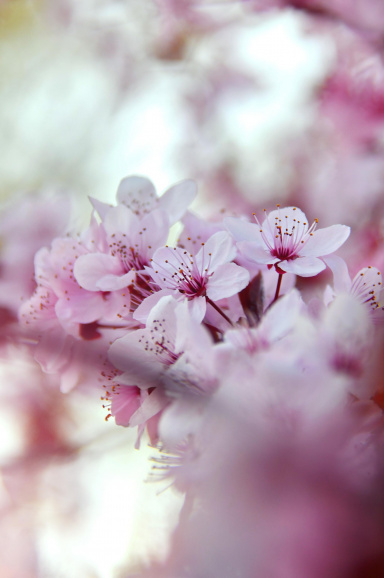 Edgebabby
Original poster
FOLKLORE MEMBER
Invitation Status

Looking for partners
Posting Speed

1-3 posts per day
One post per day
One post per week
Writing Levels

Advanced
Preferred Character Gender

Female
Name: Adella Francis
Age: 20
Gender: Female.
Race: Black
Nationality: French
Bodytype: Curvaceous
Height: 5'6
Complexion: Brown Skin
Hair: Ebony, Curly
Eyes: Red (vampire), Dark Brown (human), Black (hungry)
Voice: Low and sultry.
Markings: Two small crescent-shaped marks on her neck that are only visible when she is in the sunlight. A long thin scar that stretches from her abdomen to her left hip.
Personality: Introverted, cynical, guarded and fiercely independent.
Likes: Classical music, Traveling, learning about other cultures, reading, writing poetry, and acting in plays.
Dislikes: Worrying over things she cannot control, being told what to do.
Face Claim: Gugu Mbatha-Raw.
Fashion: Feminine, elegant, and often incorporating soft, flowing fabrics. Usually seen in dresses, skirts, and blouses.
Relationships: Many romantic flings and one serious relationship with a human male. Shows very little interest in pursuing serious relationships, preferring to focus on her duties as a vampire and her own personal pursuits. She is also deeply devoted to her coven but often finds it difficult to relate to the other vampires who are centuries older than her, and simultaneously wants her own freedom and independence.
Favorite Book: Bram Stoker's Dracula.
Favorite Play: Macbeth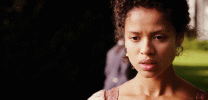 Adella is an extremely smart and calculating woman; some would say she is cold and unfeeling, and they would be correct in their assumption. Adella was born a kind and innocent person but as a vampire lost her heart and much of her natural compassion. She does feel remorse for what she does, and sometimes regrets what she has become, but ultimately feels that she will never be able to return to her previous human state. Adella is rather reserved and subdued in her personality, but is also very intelligent. Her strengths lie in combat and survival. As a quick learner, Adella possesses the intelligence necessary to comprehend any given situation and utilize the resources available to her. Adella may appear sullen and reserved, but with enough time and encouragement, she will ultimately express her true feelings. Although one would not know it looking at her, she is cunning, resourceful, and hard-working. Adella is incredibly loyal to those she trusts. She is known for her strong sense of justice, and she is also an avid reader of literature and folklore outside of her vampire duties. While Adella is an adventurer at heart, she always looks forward to taking new adventures, researching new locations, and getting to know new cultures. When she's not on the hunt for adventures, Adella is usually found studying, researching, or occasionally having a short break between the adventure.

Previously a member of a coven in Egypt, Adella gained entrance shortly after her death in Paris, France. Her master is an unknown vampire. Prior to her vampiric life, Adella grew up in a small rural village in the South of France. Moving to Paris to further her career in performance, she was engaged to her childhood sweetheart named Lorenzo Small in the early 1940s, during the Second World War. Lorenzo worked as a car dealer for a local dealership and lived a relatively quiet and happy life. Along with Lorenzo was Lorenzo's mother, Elizabeth Small who was just like a mother to Adella, and Adella always looked up to her for she did not have a meaningful relationship with her own mother. Adella was an aspiring playwright and actress; she loved to see Shakespearean tragedies and marvel at the costumes on stage. Though she wasn't a successful actress and only acquired minor theater roles, she enjoyed writing plays and performing them in the forest and later in life, to her fiance. Lorenzo and Adella were both fairly young, and their love strong. However, Adella always had a strong leaning toward women. The couple almost wed, but certain events that took place prevented their marriage from coming to fruition. Returning from a walk in the city one evening, Lorenzo was the victim of a brutal attack. The city had been experiencing a large number of strange and unexplained murders; by the time Adella returned, Lorenzo had been drained of blood. Rushing to his side, Adella was horrified to find Lorenzo's body. Frantic, she searched the area, hoping to find the murderer of her fiancé. She was not aware that the horrible creature who had attacked her fiancé was hidden in the shadows; Adella only noticed the creature as it moved closer. She remembered the moment when the beast stood inches from her face; she remembered its thick, matted hair and sharp, red eyes. Romantically, she was overcome by a feeling of childhood wonder as she looked into those devilish eyes, and they left her with an impression that would not easily be forgotten. Unbeknownst to anyone, including herself, Adella had been what the creature was looking for all along; what that was, she was not sure. Perhaps it was beauty, or her heart, or her purity that he sought. Whatever it was, she was not only the object of the creature's attention but the last of his victims.

The creature did not kill Adella, and she would have much rather he had for her fate , as it turned out, was even more terrifying than death. She had heard stories of bloodthirsty monsters who would kidnap and eat young women, of men who would howl at the moon until they went mad and killed. Darkness enveloped Adella's comfortable existence like a veil. Her memory of that night was as vague as the moment they happened, but she most certainly remembered the feeling. She felt as though her body was the same, her heart still beating, her breaths quick and frantic with dread. Everything was the same, except her mind. Her mind was a haze, clouded with thoughts of the beast and its murkiness, together with sharp, fearful images. No words could describe the sheer power of the fear into which she felt herself being pulled, and she had no understanding of what she was experiencing. For a brief moment, she kept her eyes open to find the creature staring back at her, and then the light was gone. Alone and in search of a blood source, she met another vampire a vampire of which would later be revealed as the leader of her Coven. Loyal and determined, Adella sought to gain entrance into the Egyptian Coven. She proved to be a gifted fighter and became a figure of great devotion among her fellow Coven members. Adella quickly adapted to her new life and found a way to keep her mind occupied. Memories of her past, though painful, did not emerge as the start of her new life blossomed. Adella, being a rarity among her species, possesses the gift of mind control. She has used this skill to both destroy those who threatened her clan, and to ensnare human prey; such a gift is likely why Adella is such a formidable opponent. While she uses her gift for duties, she also uses it for amusement from time to time.

Adella has since departed from her Coven in order to forge her own path.
​
Last edited: