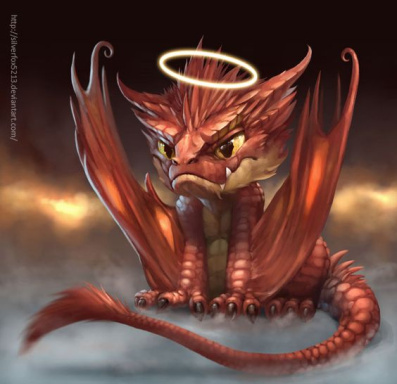 Edgeknight
Original poster
Posting Speed

1-3 posts per day
One post per day
1-3 posts per week
One post per week
Slow As Molasses
Online Availability

Whenever I can get on.
Writing Levels

Intermediate
Adept
Advanced
Adaptable
Preferred Character Gender

Male
Female
Primarily Prefer Male
Genres

Fantasy, Comedy, Medieval, Romance, Sci-Fi, Modern

Leone Valcrosse
Leone let out a soft sigh as he sheathed his sword. The quest had been long and only moderately difficult. The boss, a golem possessed by dark magic, had been a tedious one at that. It's defense was rediculous, though it's attacks were weak and ineffective. The daemon was always quick to dodge slow attacks. He felt exhausted, though he was relieved that he didn't take any damage in the battle against the quest boss. His long black feline tail flicked behind him as he began to walk back to the guild.
This lonely walk was something he'd gotten used to over the years. He rarely did missions with a group, as he found it unnecessary to drag others into the dangerous battles that he fought. Though, this quest had just been time consuming. Being away from the guild for a week had caused him to quicken his pace. Not due to homesickness or anything of that nature, but out of concern that his guild mates destroyed the place in his absence.
He finally made it back to the guild hall, a massive cliff side castle that he'd purchased when he first started the guild, and walked into the dining hall. A ball was in full swing, though it didn't have the typical energy that it usually had. Everyone was dressed in solemn black, and the hall was decorated to match the heavy feeling in the air. The Guildmaster wore a confused frown on his face as he walked to the bar. For once the bar was crowded, only a single seat left for him. It was very strange. Seeing the bartender, he waved him over.
"Hey Sal, can I get a beer?"
He requested, his gaze still wandering over the place. What the hell was going on. He began to notice tears in the eyes of some of the guild members near the bar.
As the beer was placed in front of him, Leone muttered a soft thanks and took a nice long drink.
"Can you tell me what's going on around here?"
He asked Sal curiously, still confused as to what was going on. He started feeling funny, like things were spinning around him.
Sal fixed a look like death on him, a cold hearted smirk on his face.
"We just got back from a funeral."
A look of shock appeared on Leone's face as he studied the demon's features. A burning feeling was beginning to work its way through the daemon's stomach, moving up his throat as well. The discomfort began to show on his face as he attempted to carry on the conversation with Sal.
"What? Who died?"
He asked.
"You, silly."
Sal explained with a snort of laughter. Leone stood up quickly, a look of shock on his face. A wave of dizziness hit him, and he stumbled backwards. Landing on the ground with an incredibly loud clap, everything went black.
Leone awoke gasping for breath when his book slid from his hand and fell to the floor with a loud and heavy clap. Sweat drenched his dark grey sleeping clothes, and his thick black hair poked up here and there. His eyes flicked about his bedroom wildly, everything blurry for a long moment. He brought a hand up to rub his eyes, and let out a sigh when he felt his reading glasses on his face.
"Oh... I fell asleep reading again..."
He sighed as he removed his glasses and rubbed the sleep out of his eyes. He felt like he hadn't slept at all. His gaze flicked to one of the many windows that surrounded his room, located in the top of the castle's spire. Thick, dark grey clouds promising nothing but a rainy day stretched out as far as the eye could see. This drew another sigh from the daemon as he contemplated curling under the covers for the day.
However, he knew that he couldn't do that today. The eclipse was tonight, which meant that the Eclipse Ball was tonight as well. Which meant there was a to-do list at least a half mile long. Slowly, the daemon crawled out of bed and got ready for the busy day ahead of him.
Wearing his typical all black outfit, Leone ventured into the dining hall. He hoped that the other guild members would chip in and help get things set up. Otherwise this would be a terribly long day.