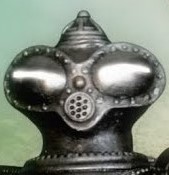 The Wizard
Original poster
LURKER MEMBER
FOLKLORE MEMBER
Invitation Status
Posting Speed

1-3 posts per week
Writing Levels

Intermediate
Adept
Advanced
Adaptable
Preferred Character Gender

Primarily Prefer Male
Genres

Fantasy, Sci fi, anything in which the world itelf is extremely interesting.
Darkest Depths.

[Plot]
​
The world is in shambles. Magic itself, the life force of the world, has gone unstable. In one day, a massive wave of corruption swept across the world, corrupting nearly everything magical in it's path. Creatures that were once majestic were now monsters, creatures that were already monsters, are now worse. The ground is littered with pools of glowing sludge, which corrupts anything that touches it.

After ten long years, one of the few magical survivors of the cataclysm, a great wizard, received a vision that gave him hope. He saw far, far underground. He saw a gigantic beating heart that was the source of this disaster, and he saw that if it was stopped... then the chaos would end.

He did everything he could from that day, to the day he died to gather the greatest army in the world, to travel deep underground, to find the source of the chaos, and stop it.

And so they marched, to the very center of the most corrupted place there was. But they were not met without resistance. Wave after wave of terrifying creatures were in their way, and after a campaign that lasted a week, a week of nonstop fighting, a week of hell. They made it to the center... but at a cost, the army was in ruin.

Here they stand, the survivors of the battle, before the colossal gates of the Labyrinth, a terrible realm of corrupted magic so powerful, that reality itself is twisted and torn apart within. It is here that they will start the greatest mission of their lives, do delve deep into the jaws of the Labyrinth, and destroy the heart of the cataclysm.
​
[Character Sheets.]

[Soldier]
Name:
Age:
Race:
Gender:
Personality:
Gear:
Skills/Powers:
How they survived the battle:
Method they would use to kill the heart: (Optional)
Misc: (Optional)

[Denizen of Labyrinth]
Name:
Age:
Race: (If applicable.)
Gender: (If applicable.)
Personality:
Gear:
Skills/Powers:
Misc: (Optional)​