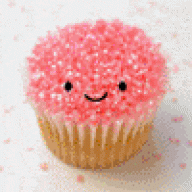 Greatest Thing Since Sliced Bread
Original poster
LURKER MEMBER
FOLKLORE MEMBER
Invitation Status
Posting Speed

1-3 posts per day
One post per day
1-3 posts per week
One post per week
Writing Levels

Intermediate
Adept
Advanced
Preferred Character Gender

Male
Female
Primarily Prefer Female
Genres

I enjoy Fantasy, Scifi, Romance, Magical, Modern and much more. I probably can't list them all! If there is something you want to try and it isn't listed here, just ask. I rarely say no!
Caoimhe sat at her desk, working quietly on another pile of papers that involved laws and construction projects of many kinds. It wasn't easy being the queen, especially when you were still technically a princess. Her eyes drifted from the paper in front of her to look at the going fire place, keeping the room at a nice warm temperature since the castle did not hold heat very well.

She could feel a spirit drifting by, hanging over her shoulder as she worked. It was a minor one, neither good or bad, just a curious soul watching the living, or in this case her, go about their daily lives. It was nice when the spirits weren't one or the other, it meant she couldn't hear them. Only the truely good or evil could preach their words into her mind. She looked away from the fire to the door, hearing a small knock before it opened.

"Your Highness...His Masjesty has finished with his current flock...and is requesting another." One of her advisors said, his expression grim.

A small sigh passed Caoimhe's lips but her calm and peaceful expression did not change. She shuffled through some of her papers before grabbing a quil and dabbing it into a bottle of ink. She quickly wrote a message and folded the paper neatly, holding it out to the man in front of her.

"Pay the women he has finished with and go deliver this to The Dragon Cave Brothel...We'll need another group to keep him satisfied." She said, her tone rather stiff and business like on the topic of her fathers condition.

The advisor took the message and gave a quick nod before leaving and closing the door. Caoimhe leaned back in her chair and set down the quil for a moment, her plain expression breaking into one of discomfort.

It had been so long since this had begun, her fathers almost starving need to sleep with women. Nothing she or anyone else had tried has calmed him and as days pass it just got worse. She was to the point of giving up and just preparing to spend the rest of her days spending the royal tresury on prostitutes. However, she felt a small twinge of something and looked up, her gaze turning to the large set of windows that sat behind her, showing her the kingdom and all it's beautiful glory.

There was something there, something spirit like, drifting toward her kingdom. It was still far off though, meaning that what ever was coming was stronger than any spirit she had ever met. She stood up from her chair, leaving her papers to sit, and looked more closely at her kingdom, before walking out of her office quickly.

She needed a breath of fresh air...and a place to escape this coming feeling.