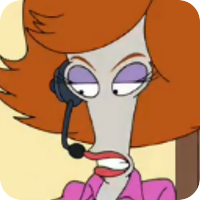 Can I transfer you to my manager?
Original poster
Roleplay Invitations

Group Roleplays, Chat Roleplays
Writing Levels

Intermediate, Adept, Advanced
Genders You Prefer Playing

Male, Female
Playing Style- Passive or Aggressive

I'm good with both! I can lead or follow and I'm equally okay with either. (Although it can change depending on the scene too!)
Favorite Genres

Adventure stories! They can be fantasy, modern, sci-fi, all kinds! Give me some good world travel stories and I'm all over it! I also enjoy romance stories and even though I tend to play females I love playing gay men.
Genre You DON'T Like

Smut. It's not that I dislike it, I just can't write it out, I'm better at just writing smut scenes by myself.
Drew had finished up his rounds around Mineral Town, most of it was still sadly broken down and uninhabited. Soon more residents would move in and take up the rest of the buildings, at least he hoped. If he didn't fix up this town fast he would have to go back to the big city and the force and he didn't want that.

As he walked down the broken street he came across the old library and house, passing it by and heading towards the old clinic. As he reached the grocery store he turned down the main street and headed to the bar, it was usually open by now. Sighing he stepped up to the door, letting himself inside.

"Hello?" He asked, taking off his cap. "Anyone here?"