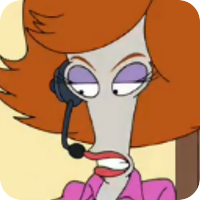 Can I transfer you to my manager?
Original poster
Roleplay Invitations

Group Roleplays, Chat Roleplays
Writing Levels

Intermediate, Adept, Advanced
Genders You Prefer Playing

Male, Female
Playing Style- Passive or Aggressive

I'm good with both! I can lead or follow and I'm equally okay with either. (Although it can change depending on the scene too!)
Favorite Genres

Adventure stories! They can be fantasy, modern, sci-fi, all kinds! Give me some good world travel stories and I'm all over it! I also enjoy romance stories and even though I tend to play females I love playing gay men.
Genre You DON'T Like

Smut. It's not that I dislike it, I just can't write it out, I'm better at just writing smut scenes by myself.
Mineral Town, a once peaceful and happy place years ago has now become a hotbed of debauchery. The farm that was once taken over and thrived became decrepit and abandoned. The Goddess of the Spring deserted the waters and they dried up. Some of the children went missing by the big lake, some say it was the work of the Kappa. The townsfolk began to fight, cheat, lie and supposedly even kill.
The town became virtually abandoned but now a fresh crop of villagers have come to settle in along with their own secrets, plots, and ambitions. Will the town be saved or will the drama of all the new residents put it back further then it had before. And will the murderer of sweet little Popuri ever be found?
Drama/Mystery
All bios sent to Zypher for approval please
Annika - Kitti
Flora - Shiny
Juste - Oblivion
Dexter - Redd
??? - Patty
Drew - Zypher
Name:
Age:
Birthday:
(i.e. Spring 1, or Summer 17)
Job:
(Limits may apply. i.e. only one farmer)
Appearance:
Personality:
Secret:
(This can be censored when posting here)
General History: