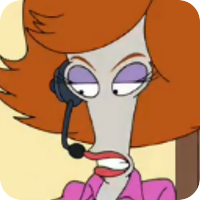 Can I transfer you to my manager?
Original poster
LURKER MEMBER
FOLKLORE MEMBER
Invitation Status
Writing Levels

Intermediate
Adept
Advanced
Preferred Character Gender

Male
Female
Genres

Adventure stories! They can be fantasy, modern, sci-fi, all kinds! Give me some good world travel stories and I'm all over it! I also enjoy romance stories and even though I tend to play females I love playing gay men.
Monet adjusted her belt, the shells clicking against one another in the pouch. It had only been a couple of days since the zombie outbreak had finally breached the inner parts of the city, luckily the power had remained constant so the common luxuries were still working but Monet had a feeling that wouldn't last long. Working in the Willis Tower wasn't a job she had really enjoyed but now it was her bastion of safety, a beacon in the zombie ridden streets of Chicago. She didn't want to risk the elevator today but she could see the entire city from the top of the tower and her plan to make it to the AmTrack station required sight.

As she walked through the lobby a stray zombie walked across, turning its head to face her. "AW HELL NAW! MOTHER FUCKER AIN'T BOUT TO GET IN MY SHIT!" With a quick flick of her wrist her sawn-off shotgun was raised and she pulled the trigger, blasting the zombie's head into oblivion. "THA'S RIGHT SON! AIN'T NOBODY PULLING SHIT IN MAH HOUSE!" She shouted, re-holstering her gun and stepping over to the elevator and pressing the button. "Ain't nobody else better try to wander their narrow ass up in hur."