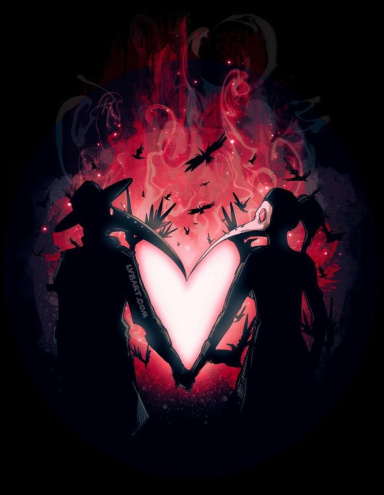 Bubblegum Bitch
Original poster
DONATING MEMBER
Invitation Status
Posting Speed

1-3 posts per week
One post per week
Slow As Molasses
Online Availability

Anytime, I have no life.
Writing Levels

Adept
Advanced
Douche
Adaptable
Preferred Character Gender

Male
Female
Transgender
Genres

Fantasy, romance, slice of life, anti-hero stories, "you're our only hope", fandom non-canons, soft scifi, transhumanism, magical girls, horror, suspense / mystery, monster girls, fractured fairytales

[bg=#000000]
Sometimes, heroes don't win.
The princess is raped and killed,
while her prince is made to watch before being beheaded.
Kingdoms fall and evil rises.
​

Hello everyone!

I have had a craving for a twisted retelling of a fairytale! Whether it be Cinderalla, Sleeping Beauty, Snow White, Beauty and the Beast, Alice in Wonderland... Basically all those happy endings, I just want to ruin them! >:3

I can play either male or female. Hell, it can even be a gender-bender tale if that's what would be a deciding factor for you! All sexual orientations also welcome.

You gotta enjoy worldbuilding, cause I'm a nutcase and I need to set all the limitations of the setting before being able to delve into character-making. I like things like this to be shared, so giving your input and participating in the worldbuilding and plotting is essential!

Some of you know me, I love long posts. I'm wordy. I'm picky. I'm a bit of a snob. So for posting expectations, it's on the higher side: above-average grammar (the beauty of goddamn spellcheck!), the ability to advance the story and give me something to work with (so not just passive writing), and the ability to match my posting length. I'm not saying write me a novel :) but 3-4 paragraphs is usually my minimum ^_^ For posting speed, I try to guarantee one post a week (I have 7 days to post after you, and you have seven days to post after me). Sometimes life gets in the way though, so it's important for me to have a patient writing partner who won't ditch me if I can't write a post for like two weeks. SLOW. AS. MOLASSES.

I need the hype for my roleplays, which means I need to be able to go full dork mode and plot plot plot possible or impossible situations. Imagine me as an excited puppy who wants to play play play. 8D




About this kinky roleplay idea...


It will be dark. There will be blood and gore and sex and perhaps all of them together o_o so obviously the kinks I would like to include here are far and wide. Anything BDSM related is definitely high on the list, along with humiliation/degradation; possibility of non-con, dub-con. I'm veeeery open so if you're wondering about something, just ask me :3



I think that's it for now! You can post here or PM me (or reach out to me on Discord) :D I only do thread RPs, so not by PM or chat or email etc.

I like pretty things that are uuuugly. 8D
[/bg]