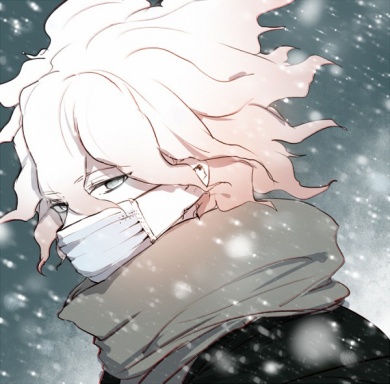 Sports Geek
Original poster
Posting Speed

1-3 posts per week, One post per week, Slow As Molasses
Writing Levels

Intermediate, Adept, Advanced, Prestige, Adaptable
Preferred Character Gender

Male, Female, Nonbinary
Genres

I like all kinds of genres. Romance, Horror, Comedy, Mature, Sports, Yaoi, Action, Supernatural, Anime, Drama,...
I like canon, AU and original idéas. As for canon, check random notes.


Hello fellow roleplayers!
I've just recently gotten into the Danganronpa anime/games and I just love the whole concept of it-- so why not make an rp based on it? Obviously, I'd prefer if you are familiar with Danganronpa too, but I don't mind doing this with someone who's only watched a few episodes. Anyways, I should probably get into how I imagine the rp to be layed out;​
​
I want to base it on the first game/anime with the same premise. I am, however, open to other idéas and premises.​

I suggest we create 2-3 main characters each (all males since this is mainly an MxM search~) and those will be the ones we don't kill off during the rp. Then we add several bi-characters each (males and females) who won't be safe from getting killed off. The class should consist of about 14 students at the beginning of the rp-- so I'm looking for someone who can handle using multiple characters~​

It doesn't matter to me which one of us controls the Monokuma-character. We can both do it since there are several clones of the little bear.


NOW let's move on to my rp guidelines..



​

I roleplay in third person, paragraph style. I adjust my writing to what my rp partner prefers, but I love long and thougthout replies and can't stand oneliners~​

I love using multiple characters, making descriptions for them and all that jazz. Regarding visual references, I prefer animé style, but I don't mind going with cosplay pics, realistic art or something else. For this rp, I think animé is the way to go, but tell me your thoughts.​

I can work with all types of genres, but keep in mind that this is an MxM search so some romance is expected (I don't mind MxF or FxF on the side).​

The rating of the rp depends on what you are comfortable with. I usually rate my rps at least 16+ for possible swears, scares, blood and romance and since this is Danganronpa.. well, the rating should be pretty high.​

In terms of mature romance, I only rp as the "catcher"/"bottom"/whatever-you-wanna-call-them. It doesn't affect my character's personality! It's simply a preference.​

I have a busy life so my replies tend to get sporadic. Please be patient with me and I shall be patient with you as well.​

Feel free to come up with your own idéas and suggestions. I'm a friendly gal. OOC talk is also welcome.​
I guess that's it for now..
Send a private message if you're interested~​
Last edited: