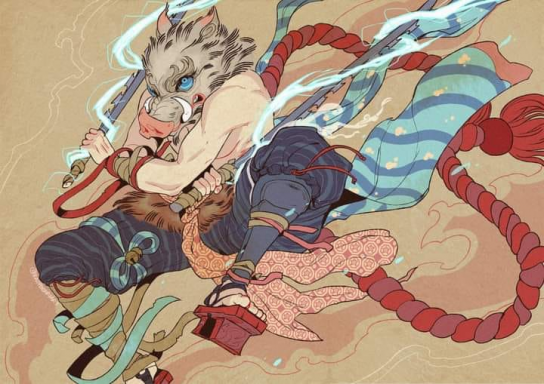 Punch Squad
Original poster
The last bastion for humanity. Demons prowl the edges, the darkest corners, waiting for... something. The Barrier keeps them out, but it can't stop everything. To this day, nobody knows how demons are born, but they know that one Department is headed by the youngest Council Member and knows how to control them. The city's air is silent, and stagnant. Tonight will not be as tense as other nights, but the wary know the shifting Barrier will destroy their homes.
It's not a matter of if, but a matter of when for the furthest out reaches. But D.E.A.D. will keep them safe. They have to.
But sometimes... it's a matter of
who
needs to be kept safe.
---
The shifts for D.E.A.D. were beginning and Cecil, the Council Member, was already on her usual route to hand out the missions personally. Sure, she could get an assistant for it like Economy said, but the Department was small enough that she could do this on her own. She tread the bland grey hallway's white floors, passing doors and doors, a stopping at few. Only the ones with active name plaques under the squad number.
The ones without active plaques... were empty. There were desks, little personal items, long withered plants, and dust an inch high in these empty offices. Cecil remembered the desk of every single one. She used to take care of the left behind plants and other items, but she only had so much time and desk space herself.
She soon arrived at Squad 28. Her favorites were collected here, and as she carefully shuffled forward the paper with their particular mission on it, she adjusted her raggedy cloak before entering.
"Good morning everyone!" she practically yelled. Her mask muffled no sound, but the tinge of something mechanical laid just beneath the surface of her voice, as though she was being heard through a speaker far away from a microphone. "I've got your mission for tonight, so please don't worry."
"Tonight, you're going out to the north edge of town. There's a project Dark Corner there where we've spotted unusual demon activity. You are to investigate, and if the numbers are just right, please eliminate them all. However, I have concerns about their behavior, so please exercise caution."
This was not the usual deal. Cecil usually would trust them to take care of any demons, no matter numbers. She even sounded... a little scared of something.
"Only engage if there's reason to do so."
With that, she put the file with all the copies of information on the mission onto the nearest desk and bowed.
"I hope to see you all tomorrow. The mission begins just before sunset."
Sunset was only a few scant hours away. If they had questions, now would be the time. Cecil's mask remained unblinking, and unmoving. A cold face for such a warm seeming person.
@Iyashi
@Reanimator Spuds
@FrostedCaramel
@happydeath