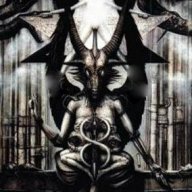 Certified Subdomain
Original poster
LURKER MEMBER
MYTHICAL MEMBER
Posting Speed

Speed of Light
Writing Levels

Douche
Preferred Character Gender

No Preferences
[bg="rgb(64, 64, 64)"]Switchblade, or Switch as most call it, is the last known city in the land of Elekane. Ten years have passed since the Rupture - a continent-sized storm of ice and magic that scoured all life from the land. For a decade there has been no contact with any other kingdoms and not even the slightest signs of life, humanoid or monster, in the wilderness beyond.

Through the efforts of the Scepter - seven individuals of great power - the city has survived for a decade thanks to magic, planar-tapping and extraordinary feats of engineering. Any and all who survived the Rupture have found shelter in this city, or else departed across the seas in search of fertile land.

For those who remain in Switch, life is both dangerous and wondrous - a melting pot of adventure for those who embrace it!

[/bg]
Okay, I'm gonna try a D&D quest the more traditional way, using chatrooms like we did in the old days.

We'll store character sheets here and then play as and when we can get large enough groups. I won't be keeping experience equal in the party - so the more you play the quicker you'll level.

It's not completely a city quest, as there are chambers beneath the city where wilderness vegetation is being magically re-grown. So don't worry if you want to play a Druid or Ranger - they'll still be useful.
[DASH="goldenrod"]
RULES​


1. The Chatroom can be accessed by clicking on the picture above.

2. I'll be using Version 3.5 rules.

3. If you can't link it, you can't have it.

4. If you can link it but I don't like it, you can't have it.

5. Use this to roll stats. 30 starting points.

6. Your starting gold is rolled using this list. Roll your dice here and DO NOT EDIT. This thread is linked to my admin account, so I can see everything you do, and I will send a Basilisk to rape anyone who cheats.

7. Level 1 baby!!!

8. Start at Max hitpoints for Level 1.

9. Write whatever background you want and I'll try to come up with a reason for us all to meet.

10. Rules Lawyers can eat shit and die. I'm here to make a cool story, not to hump a calculator. If you don't like what I'm doing or how I'm not maxxing out every backstreet prostitute with full plate armour and psionic herpes then JOG THE FUCK ON.

[/DASH]