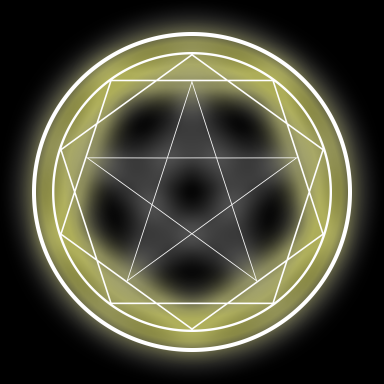 Creator and Bearer of Worlds
Original poster
Roleplay Invitations

Group Roleplays, One on One Roleplays, Chat Roleplays
Posting Speed

A Few Posts a Week, One Post a Week
Writing Levels

Give-No-Fucks, Beginner, Elementary, Intermediate, Adept, Advanced, Adaptable
Genders You Prefer Playing

Male, Female
Playing Style- Passive or Aggressive

I'm fine doing both; depends on circumstance
Favorite Genres

Romance is a big plus for me, but I can be pretty adaptable
Genre You DON'T Like

Horror

Welcome all who read this! I have a general outline for an RP, plus a few character positions/templates/suggestion I'd like others to fill, but for the most part character positions are open and free. I tried to launch this RP years ago, but because I was trying to do it on FB it never really took off so after revisiting it I decided I'd like to try again here where it's more likely to succeed.
The Setting

This roleplay is set in modern, maybe slightly futuristic times, but with a major twist: creatures from various legends and mythologies are real! Originally believed to be the thing of legends, a few generations ago it became public knowledge that beings such as elves, mermaids, dwarves, dragons, etc. actually did exist! These beings became collectively referred to as Mystics, referring to the nature of their origins. Various species of Mystics sought to coexist with humans, and even taught them of magics which had been lost to humanity since the times that Mystics were last believed to exist to begin with. Despite all this, there were many who didn't trust these creatures that seemingly appeared out of nowhere, and to this day there still remains an adequate percentage of the populace who feel this way. Some countries even go so far to deny legal rights and citizenship to Mystics, often driving them out of their homelands. Such estranged Mystics often end up in some of the more progressive cities, where not only are their rights guaranteed, but so is their desired coexistence. There are many cities across the world that have adopted full integration of Human and Mystic societies, and are viewed by many Mystics as safe-havens. Some have even integrated to the point that inter-species families have formed. Our story takes place in one such city of progress, where Humans and Mystics work together to further advance or streamline technology that has less impact on the planet's climate; Cyberleaf City.

Although everything seems peaceful enough, there is a very real reason that Mystics consider cities like Cyberleaf as safe-havens. This has to do with the reason why the Mystics suddenly appeared once again. As the story goes, Mystics have lived a long time in a parallel space to where Humans live, but after various situations such as sudden climate change and severe pollution began to have severe effects on the Human realm, corrupt and polluted creatures once believed to have been eradicated started infecting the Mystic realm. Originally the Mystics had no issues dealing with them, but the worse things got in the Human realm the stronger and more numerous the creatures, titled Beasts, became. Eventually the masses of Beasts became too much for the stability of the Mystic realm to remain sound, and most of the Mystics were driven out. This was when they suddenly appeared to Humans, and why many were so adamant about being coexistent and offering the teachings of magics. Naturally, it didn't take long for the Beasts to eventually start spilling out into the Human realm as well, forcing humans to begin surrounding their cities in walls and fortifications similar to kingdoms of the past. That said, their interiors remained mostly the same, and some managed to still make technological advances.

These days, children in their teens are often taught how to fight and defend themselves, as well as to use whatever magics they're proficient at, alongside the usual curriculum. Some cities even host inter-school competitions for magic and combat as a sport. Truly, even the presence of impending doom has managed to integrate into the norm.

What I'm Looking For

Numbers

I'm looking for a solid group of imaginative and open-minded people. It's preferable that each person take on multiple characters in different environments, but also understandable if some can't handle that much all at once. I am also open to joint GMing on this story for those who are serious, reliable, and preferably experienced. Just let me know what you can and want to do if you're interested!

Characters

I already have one fully fleshed out character (a high school student), as well as a couple of characters that absolutely should be made, but the actual dets of them are mostly free to the ones that want them; the only thing I enforce about them is their role in relation to my own primary character. On top of that I also have some vague ideas for characters that

could

be used, but do not

need

to be; they're more just ideas I came up with and thought would be interesting. I'm hoping to get a mixture of different characters with various backgrounds (preferably less on the Mary Sue/Gary Stew side), and a combination of both Human and Mystic characters. Mystic characters ARE allowed to have kemonomimi or hybrid bodies, but full on furry is going a step too far. That said, anime or similarly stylized artwork is preferable for character appearances.

Info about my primary character can be found on this tab,
Info about what characters need to be taken can be found on this tab,
And info about the rough character ideas I had can be found on this tab.

I do have a CS layout already typed out, and actually have both a simple and detailed version. The simple version will be used for initial character establishment for anyone interested so no one has to type up a whole lot just to end up not being able to use it. After enough people show interest and all the required character roles get filled, I will set up an OOC and CS page. Once the CS page is set up, anyone whose simple character profile got approved will now have to fill out the detailed CS sheet with more information to post.

Both CS sheets can be copied on this tab.

Activity

While staying active is very important to keep any RP relevant, interesting, and, well, alive, I do know that people have lives outside Iwaku. With this in mind, I think it'd be safe to set up a 1 week posting deadline for all members with special exceptions for special circumstances; that is to say, each person must post within 1 week from the previous post. That being said, I can also see this deadline being too strict for some, so let me know if that's the only thing putting you off from joining and we can discuss a more reasonable deadline. While I'm on the subject of posting, I'd also like to mention that all posting will be done in a pre-determined order. Members may post as all their characters in a single post, or they may split their characters between multiple posts at their own discretion so they don't have to type as much per post. The latter format will result in multiple turns for anyone who chooses that option, which will be kept separated for the sake of flow. When everything is set up and established just let me know your preferred method and I'll take it into account when determining the posting order. As for the order of posts, we can discuss having it be randomly determined via RNG or intentionally organized based on events in the story after everything's official.

Inquiries

I'm curious of if anyone would like me to start a Discord server for this RP as an alternative of an OOC chat, and how many would actually be active in it if I do set one up. Other than that, if you have any questions about the story or anything else concerning it then please do ask and I'll do my best to answer it. Anything I don't have an answer for can obviously be discussed more at length with the group. All questions, comments, and applications should be responded to within 48 hours or less.

Juushirou Yukimura

Occupation:

Student; 3rd year in high school (12th grade)

Gender:

Male

Age:

18

Race:

Hybrid; part Youko on his mother's side

Combat style:

Magus swordsman

Personality:

Kindhearted, Trusting, Relaxed, Mischievous, Righteous

Relationships:

Parents, an older male cousin (I will be playing him as well), a younger sister (Up for grabs, check

this tab

if interested), Ayaka Hamasaki (Neighbor and Childhood Friend; Up for grabs, check

this tab

if interested), Daichi Imagawa (Childhood Friend; Up for grabs, check

this tab

if interested)

Roles To Fill

The following are some character roles that will need to be filled out before the RP can get started. Some of them will have some general details about the type of character or role they should be, whereas some will just be more generalized. I will continue to update this for any characters taken by interested members.

(Available)

????????? Yukimura (Juushirou's younger sister)


This character is meant to be the younger sister of my primary character. The specific details that she must have include that she is 2 years younger than Juushirou (meaning she's just starting high school at 10th grade), she is similarly part Youko as an extension of that relationship (they are both 1/4 Youko), and that her Mystic powers as a Youko are a bit stronger and less suppressed than Juushirou's are. She is expected to have a very good relationship with her older brother, to a point that she looks up to him and refers to him as Shiro-nii. The both of them have perfectly healthy and loving parents, and they have also been living with an older, male cousin since they were kids, about a year after Juushirou awoke to his own Mystic powers. This cousin, however, detests Mystics and Hybrids (the latter especially) on account of the beliefs of his deceased father, so the relationship between him and them isn't the best. Aside from this info, her name, appearance, and personality are totally up to you.
​

(Available)

Ayaka Hamasaki


This character is meant to be 1 of 2 total childhood friends to my primary character Juushirou that he still interacts with regularly to this day. Ayaka is set to live very close to the Yukimura family (within the same neighborhood or potentially next-door neighbors, whichever the person that wants her chooses), and due to this closeness she has been friends with Juushirou and his sister since they were very little. Due to this bond, Juushirou casually refers to her as Aya-chan, and she refers to him as either Shiro-kun, Yuki, or Yuki-chan (depending on how you write her character it's at your own discretion). Ayaka is expected to be either Juushirou's age or a year younger than him. The only other hard guideline for her is that she needs to be the type that either goes along with Juushirou's acts of play/mischief or chases him and his other childhood friend (listed below) around trying to get them to stop, or even both! Other than that, her race, appearance, and personality are totally up to you.
​

(Available)

Daichi Imagawa


This character is meant to be the other of my primary character Juushirou's 2 childhood friends that he still interacts with regularly to this day. Daichi is set to have met Juushirou (and by extension Ayaka) in their early years of grade school, where the three of them became close friends. Due to this bond, Juushirou casually refers to him as Dai-kun, and he refers to Juushirou as either Shiro-kun, Yuki, or Yuki-kun/chan (depending on how you write his character it's at your own discretion). Daichi is expected to be the same age as Juushirou (a senior/12th grader in high school). The only other major guideline for him is that he needs to be the type that gladly joins in on Juushirou's various antics, such as pretending that the two are fighting/rivals when around new people or other generally harmless pranks. Other than that, his race, appearance, and personality are totally up to you.
​

(Available)

The Dragon Siblings (2-4 characters)


These are characters that I really wanted to include because I still really like the concept I came up with. Seeing as this is a suggestion for multiple characters it is perfectly fine for multiple people to each take one of the characters or for one person to take them both/all if they so desire. The bare minimum for these characters is 2 of them, because it's the dynamic between them that makes me put such weight on them to make them required. The other two are optional, and can be found listed on the

Random Character Ideas tab

. I do have a reason in mind as to why the following 2 sisters are so different, so if anyone's curious of this just let me know!

(Available)

Youngest Dragon Sister


The youngest dragon sister was the first one I came up with, so she will be the first one I list off. She is also the core of the dynamic between the two characters. Essentially this character was raised spoiled compared to her older sibling(s). She was handed whatever she wanted practically and literally on a silver platter, and has been served her whole life by other races that bow before her due to her status (and wealth) as a mighty dragon. Because of this treatment, she has great pride as a dragon, so because her older sister (listed below) tends to be more on the meek side the youngest sister tends to treat her poorly, often calling her a disgrace/embarrassment to dragonkind. Her age is set to be around 15-16, setting her as a freshman/10th grader in high school. I have two different potential images for her appearance, but whoever chooses to play her is free to use a different one should they find one they like better.

This

is the image that first gave me the idea for the character (and now that I am looking at it more I realize it could even be applied to the older sister), and

this

is the other image that I found while looking around Google Images. Other than all that, her name and general mannerisms/treatment of others (while still taking established info into account) is totally up to you.

​

(Available)

Older Dragon Sister


The older (not necessarily oldest should the other ideas also be picked up) dragon sibling/sister is meant to be a mild inverse of the youngest dragon sister. Essentially she is a meek/shy/fearful character, with a particular fear of humans and any famously powerful Mystic races. She's intended to be difficult to approach, but very gentle and kindhearted when warmed up to. She typically gets pushed around and insulted by the youngest dragon sister, often resembling a maid serving her master. The cause for this behavior is a deep-seeded fear of being hated and feared for her race as a dragon, or any other reason for that matter, due to a more chaotic background than the youngest dragon sister. Her age is set to be around 18, setting her as a senior/12th grader in high school. Despite this, though, she is also set to be new to the school as a result of the family of dragons suddenly moving to Cyberleaf. I also have a picture for her that I recommend, but whoever picks her is also free to use a different one should they find one they like better or if they want to use the first one linked in the youngest sister's description (provided whoever takes that character decides they don't want to use it themselves). You can see this image

here

. Other than all that, her name and general behavior towards others (while still taking established info into account) is totally up to you.

​

This is still a WIP, so there's more to come...

This is still a WIP


It took a while to type everything I have so far and I needed sleep before work, so I'm leaving this as a WIP for now. I'll edit in some info later.

Simple CS​

Code:

[div="width: 76%; margin: 0 12%;"][info=(Character Name)][icss="float: right; height: 280px;"](add a link to your character's appearance picture here. If it's wider than it is tall, aka portrait format, then feel free to remove the float tag and adjust the height tag accordingly so that the image fits but isn't too large)[/icss][b]Occupation:[/b] (What do they do? Are they a student, parent, teacher, law enforcer, etc.)

[b]Gender:[/b] (Are they Male, Female, or something more ambiguous?)

[b]Age:[/b] (How old are they? We're running on the assumption that most Mystics will age at a similar rate to Humans while in the Human realm)

[b]Race:[/b] (Are they Human, Mystic, or a Hybrid? If they aren't Human, what type of Mystic are they/a hybrid of? ie Lamia, Harpy, Vampire, etc.)

[b]Combat style:[/b] (How do they typically fight during serious conflicts? For now just put something simple like a similar class name from a video game or something)

[b]Personality:[/b] (What are some general traits that simply yet accurately describe what kind of person they are?)

[b]Relationships:[/b] (Who are some of the people they are familiar with? ie family/close friends)

Detailed CS​

Code:

It took a while to type everything I have so
far and I needed sleep before work, so I'm
leaving this as a WIP for now.
I'll edit in some info later.
Last edited: