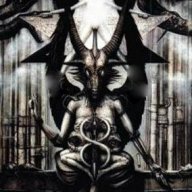 Certified Subdomain
Original poster
LURKER MEMBER
MYTHICAL MEMBER
Posting Speed

Speed of Light
Writing Levels

Douche
Preferred Character Gender

No Preferences
RULES: You must be small and cute!
​
CUTE AND FLUFFY BUNNIES OF DOOM!
Many have heard of them, but few know where their castle is....
Except Timmy - he knows. His parents left the secret to him in their will when they were killed by vampire-cheese-muffins, blah blah blah SHUSH! >:[
Anyway...
CUTE AND FLUFFY BUNNIES OF DOOM!!!!
PART ONE: BADGER HALL
(Badger Hall is a gymnasium, deal with it!)
Oh yeah, Timmy... right. This is Timmy --->
Timmy stared at the bleak and intimidating wall of the Badger Hall Gymnasium, pretending it wasn't actually a quite nice-looking spacious facility with good lighting and modern amenities for wholesome family fun, just round the corner from his home and owned by his grandmother who had actually shown him around earlier that week.
There, that's an intro. Timmy is awesome - you'll like him a lot and identify with him for the rest of the story!
Anyway, Timmy stepped inside the gymnasium.
"Erm, actually, I have school and mom's expecting me back at five for tacos and I need to take my insulin and..."
SHUT UP TIMMY!!!
Timmy entered Badger Hall Gymnasium, taking his first step on the terrifying quest that would lead him, inevitably, to the castle of the Cute and Fluffy Bunnies of Doom!