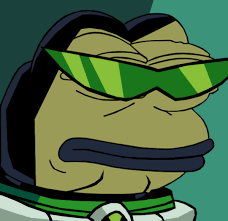 Roleplay Invitations

Group Roleplays
Posting Speed

A Few Posts A Day
Writing Levels

Intermediate
Genders You Prefer Playing

Male, Female, Androgynous
Playing Style- Passive or Aggressive

Anything goes, it's OOO!
Favorite Genres

Fantasy, Superheroics, Slice-of-Life, Anime, a fair deal of fandom...
Genre You DON'T Like

Things without laserbeams or magic, Furry, Yaoi, Heavy Sci-Fi, and Zombies. Definitely Zombies.
The ultimate purpose of this project is currently unknown. It is to eventually emerge into an RP, but not of the open world variety, as I have learned that I am not capable of hosting those.

Said RPs will be of Group-based nature.

I have a hunch that I'll need an NSFW tag at some point but ultimately these be just wordos from the birdo. No pix.

This setting has no overall overarching plot, but the various RPs that occur in different parts of this world have their own unique plots. Still deciding where and when I should include wars, since the RPs that emerge from this are intended to be more Action-Adventure-themed.​