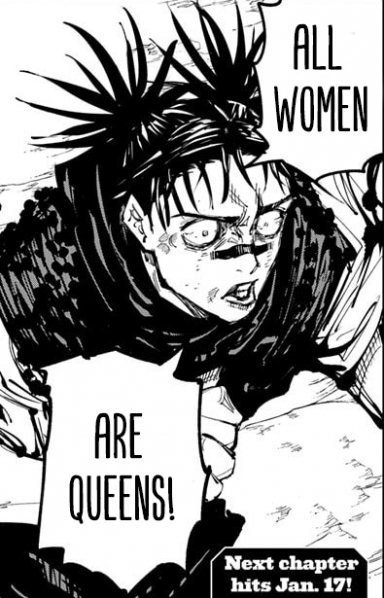 I am Xehanort, You are Xehanort.
Roleplay Invitations

Group Roleplays
Posting Speed

One Post a Day, A Few Posts a Week
My Usual Online Time

28:21 to 25:30
Writing Levels

Give-No-Fucks, Intermediate
Genders You Prefer Playing

No Preferences
Playing Style- Passive or Aggressive

Both, doesn't matter.
Favorite Genres

Fantasy, modern fantasy, Magic.
Discord:
Discord - Free voice and text chat for gamers
Intro
What's the point of being a Superhero in this age? You stop crimes and save the day, but at what cost. What do you do when your too late and someone dies, but the criminal is still there? You know they did it, there's blood on their hands...what do you do? You kill them, it's that simple. Superheroes never really make a difference nowadays, more then half of the animals you deal with are insane and avoid justice because of it. Or if they're proven sane they'll escape the prison within the month of there incarceration. Superheroes have proven to be ineffective in the long run. The old ways aren't working anymore, someone needs to show this kind of behavior is unacceptable...The Crusaders will exterminate the infestation that is rotting away at society. You will be vilified by many like the ones you face, but rest assure, you are the hero the world needs.
The Crusaders are in a tough spot since their conception 1 year ago. They are as hated as they are loved. The people seem to love them while the media calls them animals or thugs playing hero. They are hated in Superhero community, even some Heroes are willing to stand in their way.
Base​
The Crusaders are named after their ship, Crusader. It resides between dimensions above the earth and can go anywhere in the galaxy if needed. If a hero wants to live aboard the ship, they could do so. The Ship has a gym, garden, food stockpile, Kitchen, bathrooms and more. You only need to leave Crusader when duty calls or you need to restock. A good hideout when people know your real identity and hate the face you're killing now. Few know of this mysterious ship's existence and those who do are locked out.
Identity Badge: A silver badge Behemoth made so others could access the ship. It allows them to Travel anywhere on earth they know of.
Story So Far
(N/A)
NPC Characters
Justiciars
Threat Level -
Very High
Confrontation Level -
Probable
Powers:
Flight - He can fly beyond Mach 10, ten times the speed of sound.
Superspeed - Not as fast as the top speedster, but still incredibly fast. His top speed is estimated to be Mach 1, the speed of sound.
Super Strength - His strength is superior to Behemoth's without question. He can lift an entire cruise ship and dismantled a battleship in 2 minutes flat. He tends to always hold back. For your safety of course.
Invulnerability - He may be more durable than Behemoth's dermal armor, but even he isn't sure of that. All you need to know his skin is tough enough to withstand bombardment from ballistic missiles.
Enhance Senses - All 5 senses are superhuman. He can hear a child's cry for help from miles away. smell gases that are supposed to be scentless. His vision is so acute he can see an insect in 100 miles away.
Weakness:
Susceptible to magic
????
????
Description:
Zenith, most formidable being on the planet Earth. He is the man of the future, panicle of human evolution. Sent back in time by his parents to avoid the scorching of earth from nuclear war. He is meant to prevent such a grim fate and save the world. That's his story anyway. An honorable man with a strong moral code.
Threat Level -
High
Confrontation Level -
Probable
Powers:
Telekinesis - She can influence the physical world with just her mind. Her range is about 15 feet, but within it, she is formidable, to say the least. She usually uses it to simulate superstrength, invulnerability, and flight. Using Telekinesis she is on pare, but not stronger than Behemoth.
Pyrokinesis - Can generate and control fire. She can generate from her body or in close proximity to her. If she wishes, she can make some burst into flames. She is least likely to use this power.
Emotion Manipulation - She can make someone feel what she wants them to feel. She can calm you or send you into a violent rage in she so wishes. Playing with her opponent's emotions is her preferred ways of fighting, but that isn't always enough.
Empathic - Can pick up on the emotions of others and uses it to detect someone state of mind and pick up on misdirection and blatant lies.
Weakness:
Holy Water
Sacred Mysticism
????
????
Description:
American Dream, your grandparent's Superhero. Imbued with the Flames of Liberty, America's Will. Patriotism is said to be her direct power source. It is worth mentioning, not even greatest magic users in the world have heard of the Flames of Liberty. Like Zenith, she has shown a strong moral code, even going out of her way to try and rehabilitate harden criminals and serial killers. She has her hands in humanitarian groups, all the way from orphanages to cancer research.
Threat Level -
Medium
Confrontation Level -
Probable
Powers:
High Intelligence - Considered one of the smartest Heroes in the Superhero community. He is known for taking down the strongest Villains with a couple days of preparation.
Detective - Self-proclaimed world's greatest detective. No one has proven him wrong yet.
Martial Artist - Black belt in 5 different martial arts. Could have learned more but preferred to focus on the sciences.
Super-scientist - Has a Ph.D. level of knowledge in most forms to sciences and engineering.
Gadgets - Besides his suit, he has a wide arrange of gadgets to employ against someone.
Super Rich - Billionaire. Currently bankrolls the team.
Blackbird Suit - A advance technological suit. This suit allows enhanced strength and speed due to an exoskeleton. Synthetic superstructure that allows for enhancing durability. Rebreather that recycles outside contaminated air into breathable air. Cowl allows for multiple forms of vision such as Ultraviolet, X-Ray, Telescopic vision. His suit is protective against most forms of radiation, but not entirely. Gravity manipulators that allow him to glide in the air and jump higher feats than the average human. Magnetic boots that allow him to walk up walls.

Description:

Weakness:
He is limited without his suit.
Arrogant
????
​

​
Work In Progress
Threat Level -
High
Target For Extermination
Real Name: Francis Abella
Powers:
Super Strength - He is in Behemoth's tier in terms of strength.
Protective Field - Can expand his field to protect against energy based attacks.
Flight - Can reach the speed of sound while in flight.
Energy Control (Radiation) - Can emit and absorb all forms of radiation. He can emit this radiation in the form of arches of green plasma.
Weakness:
Plutonium Power Source: 2-3 hours before suit fails.
????
Description:
A man who started from humble beginnings. Once an African street urchin born in the country of Kokani, he rose to power and was known as a dangerous warlord bent on ruling his country. One day he came in contact with a downed spaceship and found a suit of armor that granting him immense power. With it, he took over Kokani within a year and has remained in control of it for three decades. Ruthless and without fear, a man who is driven by his own lust for power. He's old, over 50 years old by most reports. He is an oppressive ruler who demands respect from all, even Gods.
His country is closed borders, no entre or leaving without his say. He has used the alien tech to improve the life of his people. Kokani is anti-democracy and for all its advancements, it still maintains a low human right index score. Speak out and you're asking for death or severe punishment. Kokani has expanded in Ultimatum's first 20 years, nearly doubling in size. He hates being called a warlord, he prefers dictator, despot or Almighty Leader.
Threat Level -
High
Target For Extermination
Powers:
Genius Intellect - He's smarter than you. He doesn't hold it over your head and would rather not tell you. He hides it by being goofy and a jokester, but it all a mask in the end. Lifetimes of experience add to this man's intellect.
Immortality - Islamic golden age, that when he was a young man. 1200 years Hakim has walked the earth, and every place he's been, there's been blood and misery. His body was transformed by the "Fountain of Youth" and he hasn't aged since then.
Mysticism - Master of many magical techniques and knowledge of occult artifacts. A millennium of studying magic has man him a deadly threat to many magical users. Hakim can command the Elements, summon demons, create Illusions, curses etc. Not all-powerful, certain spells require condition and sacrifices. Not all magic is free, barely any magic is free as it cost energy.
Swordsmanship - Uses an enchanted cutlass that he's possessed for a millennium. As long he lives this sword shall never break or dull. His skill with it is simply superior, he is rarely matched. With this sword, anything can be cut and I do mean anything.
Weakness :
Physical Threats: He's at peak human condition, but if say, American Dream punched him in the face as hard as possible. He's going down and losing his head in the process. He must be prepared for the threat if wishes to survive it.
????
Description:
Older than most, he's walked this planet for far too long. 1200 years ago Hakim was born and ever since childhood he craved power. He learned all he could, sciences of the time, art, trade, architecture, martial arts, and most useful, magic. One day he found the "Fountain of Youth" and gained an ageless and healthy body. He has served kings as an adviser, painted famous pieces of art, constructed magnificent buildings, and ruled countries from behind the curtains. The last empire he controlled was the Ottoman Empire before the decline of course.
He's currently controlling multiple terror groups across the middle east and beyond. He's been an enemy of the Justiciars since their inception and a long time foe of American Dream. He wishes to steal her powers and use them for himself. He's tried before and always lost in the end. Currently, he is possing as an Udali Oil Tycoon named Solomon Buldan. He also has a fancy for the collection of magical artifacts.
Threat Level -
Low
(High*)
Target For Extermination
Powers:
Super Wealthy - He is a billionaire and with his money, he's able to fun a myriad of projects with, from good to bad.
Kauffman Enterprise - The company that's been in his family for two generations. Started by his grandfather, he has lead Kauffman since as CEO since 18 years old, after the death of his parents in a car crash. It is considered a megacorporation.
Deception: Arlic is such a good liar that he believes his own lies, or at least his body does. reading his body language or giving polygraph is a waste of time. You should never trust him, but even when he's honest your left question what he said.
Martial Artist: Got beat up at a party when he was 15 and thrown in the pool. Since then, he's trained in 10 different martial arts and has become dangerous hand to hand combatant. He is a black belt in all the form he learned and can go toe to toe with the best.
Monster Physiology*: Via the Monster Pill, Arlic can become what he called The Monster. A two-horned werewolf with superstrength, speed, rapid healing factor, superior senses and a bloodlust greater than the most prolific serial killers. On his back are sharp quills that he can launch from a distance and capable of piercing sheets of steel.
Weakness :
Physical Threats: Same as Hakim really.
Blackmail - His public perception is important to him and The Triumvirate. Tarnishing it would hurt them all.
????
Description:
Rich ain't the word to describe Arlic Kauffman, he's so wealthy it makes your head spin. You think with all that money, he could buy himself some good. He just as evil any supervillain, and is the richest man in Geld Geld and Triumvirate. He controls the criminal organization he inherited from his family. When his mom and dad died in a car crash that he totally didn't cause, he took control of Kauffman Enterprise.
His megacorporation has its hands in weapons, pharmaceuticals, commercial entertainment, news, etc. This allows the young Billionaire to almost he wants and invests in new projects on a whim. He can congress if he puts enough money or word in. Tarnish his image even slightly, you're dead within 48 hours.
Members
(+ = Not Mandatory)
Crusader Character Sheet
Appearance:
(Description works too.)
Costume:
(No picture necessary, you can describe it if you want.
Name:
(Superhero Allies)
Secret Identity:
(Public Identity)
Age:
(18-?)
Gender:
(Male, Female, Both, None)
Race:
(Human, Alien, Mutate, Other)
Height:
Personality:
History:
(At least 2 paragraph)
Powers:
Weapons:
Equipment:
Skills:
What made them cross the line?:
+Affiliations:
(Past team memberships or other important connections)
+Relationships:
​
[/spoilerbb]
Last edited:
1