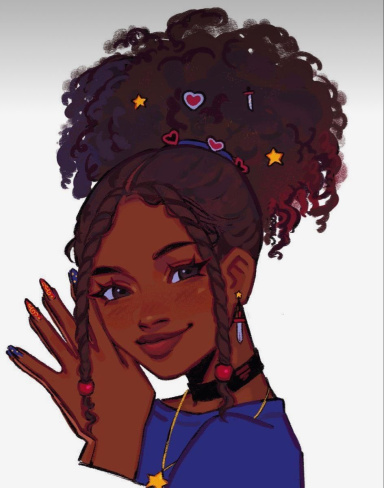 "Double dose with a toast to you creepy GHOST!"
Original poster
FOLKLORE MEMBER
Posting Speed

Multiple posts per day
1-3 posts per day
1-3 posts per week
Online Availability

All fucking day because I have no life
Writing Levels

Intermediate
Adept
Advanced
Adaptable
Preferred Character Gender

Male
Female
Primarily Prefer Male
Primarily Prefer Female
Genres

Romance, Modern, Supernatural,

Crimson Falls, such an amazing town! And Willow loved her life, up until everything came crashing down on her. She'd done none of the "assignments" she had to take back to class in a week, and it was stressing her out!
'Hmm I could just pay someone to do it for me...'
her thoughts trailed off.
'Eh, I'll get to it eventually. Not like it's mandatory for class. It'd just be good to get some extra credit.'
she shrugged.
"Will! Hurry up and get ready! We need to leave for work!"
she heard her brother yell from downstairs. Willow usually stayed in a house on the college campus, but for the past few days she'd stayed at her family home to easily commute to work.
"Shut up ass-hat, I'm on my way down!"
Willow yelled back as she put her work apron and pulled her hair into a ponytail. She made sure to grab her name tag and pin it to her apron before running downstairs and to her brother's
truck
.
"Finally! I don't know why it takes girls so long to get ready... And ass-hat? Seriously?"
He looked at his sister and shook his head. Willow chuckled and put her seat belt on as he began driving to the bar and grill their parents named after her. She'd been working there with her parents for about 4 years now, and she loved every minute of it. Not to mention she got paid handsomely. Willow and Adam were almost to the restaurant, driving in silence until Adam spoke up.
"You are going to be so excited when we get to the grill."
He looked over at his sister for a brief moment before looking back at the road. Willow furrowed her eyebrows in confusion.
"Excited for what?"
Adam chuckled and shook his head.
"Oh nothing, I've said too much already."
He smirked as they pulled into the parking lot of the restaurant.
"I hate that. Why did you say something if you weren't gonna tell me?

"
Willow glared at her brother.
"Because you're my little sister and I love to torture you."
He chuckled and ruffled her hair.
Will had been working for about 3 hours now and she was absolutely pooped. There were plenty of rude customers that she was serving, but she would just have to suck it up and deal with them.
'Be as nice as you possibly can. Keep them coming back, no matter how much they act like bitches.'
Was something her brother always told her, and she was trying her best, but most of the people acted like they'd never been in a restaurant before. Willow groaned and sat down at the bar where her brother was "working." No one really went to the bar until around 7 or 8.
"I cannot deal with this right now. Most of these people are being so rude.
" She sighed.
"Remember what I told you. Be as--"
He spoke then Willow interrupted him,
"Nice as possible. I know I know.
" She nodded.
"Don't worry. Your surprise will be here soon."
Adam smirked as he wiped down the bar.
"What the hell is my surprise?!"
She asked her brother.
"Not a what. A who."
He smiled.
M: (Kinda mentioned xD)
@Shayla
- Axel Watson
|

|
I: None
​

James was out enjoying the last week of his summer away from the hell hole everyone called Red Water University. He didn't really like school, and it had always been like that. Everyone was all pretty sure that if James could blow up the school and not get arrested, he would. Anyway, it'd been three months and he hadn't seen hide nor hair of his alpha Geo since school ended. It was a bit weird considering that they were pretty much inseparable. He shrugged as he roamed around the woods. The woods had always been one of his favorite places to clear his mind. He'd been thinking a lot about his pack, school and other things. He'd also been thinking a lot about Geo for some reason. It was probably just worry.... maybe. She would probably pop up sometime. Hopefully he'd see someone who knew where she was and where he could find her.
M: @IceQueen - Giovanni Foster

| |
I: None
​
​

Ellieanne was having a fun time at the mall. This year she would be a Senior!! 'Damn how time flies by.' She thought to herself as she typed away on her cell phone. Empress! Hurry up and get here! I've been looking forward to school shopping since summer vacay! I'm by the Starbucks in the food *court. c: See you soon! She smiled and slid her phone into her pocket. Elli quickly ran her fingers through her curly locks before taking a quick selfie. She had to make sure her outfit was on point! Just in case they saw some cuties. Ellianne checked her phone one more time and groaned. She'd sent Emp that text about 10 minutes ago and she still wasn't here! She shook her head and ordered two strawberries and creme frappuccinos. One for her and one for Empress. If she ever decided to show up.
M: None
I: @Shattered♦Secrets™ - Empress Castlei

| |
​