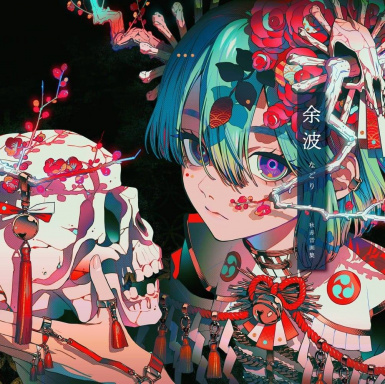 /ˈfälēk(ə)l/ : a cavity that secretes folly
Original poster
Roleplay Invitations

Group Roleplays, One on One Roleplays
Posting Speed

One Post a Day, A Few Posts a Week
My Usual Online Time

8 a.m. to 3 p.m. EST
Writing Levels

Adept, Advanced
Genders You Prefer Playing

Primarily Prefer Female
Playing Style- Passive or Aggressive

Aggressive
Favorite Genres

Modern Fantasy, Fantasy, Psychological, Action, Steampunk
Genre You DON'T Like

Yaoi, Furry, Strictly Romance, Excessively Slice of Life
darkred
As a result of the poll found here, it's been decided that the first roleplay I'll be attempting to GM since my recent reincarnation as a semi-active member of Iwaku is something I've aptly titled 'Criminal Circus'. Read on to find out more.
C
r
i
m
i
n
a
l
C
i
r
c
u
s
Premise
Criminal Circus focuses on a small group of individuals who've gone largely ignored by the world. Some of them may want to be noticed, others may not. Either way, their entire world changes when a mysterious girl approaches them and offers them their own unique power. Along with this power, she promises to help them become a presence that can't be ignored by 'making some noise'.
Thus, the Criminal Circus is born.
The roleplay will focus on their many endeavors to make the world notice them, and what they discover about themselves along the way. More important than the plot is the character development that each person goes through. That being said, the plot is still a work in process (hence why the prefix for this is Group RP Plotting).
Your Role
You all will play, of course, the individuals chosen by the aforementioned 'mysterious girl'. You do get to decide on your own power, but they'll all have to be approved by me before they can be accepted into the roleplay. For this particular roleplay, I'll be looking for characters in between the ages of 13 and 18 that can essentially be considered 'orphans'.
Outside of your character, I'm also looking for help in coming up with 'episodes', each featuring a different 'crime' that the group undertakes. Suggestions can tie into your character's personal story. In fact, such suggestions are encouraged.
Once I have enough of an outline fleshed out, I'll make a genuine OOC, followed by an IC once we have a decent number of characters. I don't actually have a minimum limit on this, and the thread linked above got enough interest that we should be good if everyone who voted decides to join. Don't be shy if you didn't see that thread or vote though. I can probably squeeze some people in.
​