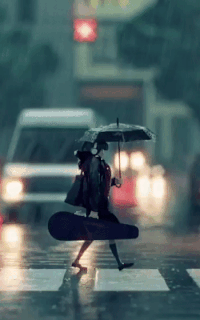 Mother Knows Best!
Original poster
DONATING MEMBER
Roleplay Invitations

Group Roleplays, One on One Roleplays, Chat Roleplays
Posting Speed

A Few Posts A Day, One Post a Day, A Few Posts a Week, One Post a Week, Slow As Molasses
My Usual Online Time

8 AM - 6 PM and 10 PM - 2 AM
Writing Levels

Intermediate, Adept, Advanced, Prestige, Douche, Adaptable
Genders You Prefer Playing

Male, Female, Futanari, No Preferences
Playing Style- Passive or Aggressive

Both. Aggressive about seeking plots and interaction with other players, but willing to follow if others want to take the lead.
Favorite Genres

Fantasy (High and Low), Sci-Fi, Modern Fantasy, Modern Realistic, Apocalypse, Drama, Romance... I have lots of interests!
Genre You DON'T Like

I'll consider just about any genre, although generally I'm no longer interested in anime-esque roleplays or high school settings.

This is a lesson that I think many writers kind of intrinsically
know
, but don't apply often enough. I want to try to educate folks on it because it can DRAMATICALLY change the way we approach and think about roleplay, and enrich our roleplaying experience by
creating characters that are much more relatable and genuine, which makes them much more engaging.
What do you mean by a "relatable and genuine" character?
When I talk about a character being genuine, I don't mean as one of their character traits. I mean that the character
feels genuine to the reader
, and that just like with a real person that we'd meet in real life, we learn more about them over time, watch them grow, and watch the events of the story shape them as a person.
Think about the best movies you've seen, your favorite TV shows, your favorite books. You didn't know all about the characters when you started! We grow with the characters, we go on journeys and adventures with them, we learn their histories and their past, and we grow to like or dislike the character based on what we experience with them. Organically! That's what I mean when I talk about genuine characters.
A character being
relatable
, is mainly about the execution of those journeys and adventures, the details of those backstories. Are those things believable? Are they things that your reader has experienced, or can imagine experiencing? When we can't understand how or why a character made a certain decision, we tend to feel sort of disconnected from them. Keep in mind, our characters can still make bad decisions and be relatable, as long as they make sense given the context of who the character is and how they behave and react.
Why does this matter in roleplays? Why can't I make my character whatever I want them to be?
As roleplayers, we have a tendency to think from inside our characters' heads, and to center our decisions around them. But it's important to remember that you are crafting a story - one that you share with other people. Of course WE want our characters to be awesome because they're ours, but in order to keep and maintain interest from our writing partners,
they
need to think our characters are awesome, too!
When we encounter characters that are believable, that are relatable, we connect with them. We grow invested, we get engaged. We immerse ourselves in the story with them. When this happens in a roleplay, your writing partners are more likely to stick around, because when we're engaged like this, we're having fun!
A story is nothing without our characters. If the characters themselves are flat and uninteresting, it doesn't matter how exciting the premise of the story is. Likewise, you could have a very plain, slice-of-life story and as long as the characters are fun to follow, it will still hold up.
How can I make my characters feel more organic, more relatable, or more genuine?
One of my biggest pieces of advice is for the time before your RP even begins.
Simplify your character sheets.​
Just like the movie / TV show / book example I gave above: when you start a story, you usually don't know much about the characters in it. You start to make judgments about them based on how they behave, how they react, how they talk, et cetera. Learning about a character organically this way makes it so much more satisfying when you reveal snippets about the character's past and backstory later on, and your readers can piece together their lives to understand how those things shaped them as a person.
It's just like when you meet a person in real life for the first time. When you first meet someone, you don't know anything about them other than some things you can deduce or infer by looking at them, and some surface-level information they've given you in basic introductory conversation.
If a person you were just meeting for the first time started regurgitating facts about themselves, explaining significant events in their past, their likes, their dislikes, their strengths and weaknesses, their character traits and so on,
most of you would nope out of there in a heartbeat
and likely never interact with that person again.
Why? Because nobody does that - so don't do it with your character sheets, either. There's no need to bombard your readers with all of this information at once. It's unnatural, uninteresting, and it's also a pain to slog through and can make looking through character sheets feel like a chore.
Keep in mind, I am not advising you to do less work! As writers and the principal roleplayers of our characters, we need to know our characters' pasts and backstories, but our readers and writing partners don't need all of that info right away. In your character sheets,
give them the core of who that character is.
Let the readers peel the layers back as the story develops.
Challenge your characters and let them grow.​
Everyone has flaws and weaknesses. A character that is perfect in every way is uninteresting because there is usually nothing left for us to learn from them, and they have little room to grow.
Every character needs a struggle or conflict. It can be external, like a war they are fighting, an opponent they have to defeat, or a love interest they need to win over. It can be internal, like a moral struggle, an emotional attachment to something they can't let go of, or a fear or addiction.
Not everything needs to be difficult for our characters, but some things do need to be hard for them. When our characters finally manage to overcome these weaknesses and struggles, it usually marks a pivotal moment in a character's life or story arc. It's a moment of growth for them.
It's worth noting, sometimes our characters will fail to overcome their weaknesses. Some of them never will, or they'll die before they get a chance to. While these are sad outcomes, it's important to include failure sometimes. The contrast makes the stories more believable, and makes their victories that much sweeter.
Be consistent and realistic with your character's decisions.​
Part of what helps us connect to characters is being able to understand why they make certain decisions. In the real world, when we are confronted with a task or problem, the way we deal with those tasks is largely influenced by our experiences with similar problems in the past. Our experiences shape the way we view and approach the world. The same goes for our characters.
When our characters are faced with a task they need to complete or an obstacle they need to overcome, the way they approach these problems should be consistent and realistic given their experiences, skillset, wishes and hopes, etc. It's sort of the classic idiom, "When all you have is a hammer, all your problems look like nails." Our characters should be approaching problems with the existing tools they have.
For example, a corrupt politician or ruler who routinely gets away with lying and scheming will likely try (or at least consider) doing that again. A soldier or assassin who routinely resolves conflict through combat or violence ought to, generally, weigh that as one of their options. It's not until they learn a new way, or when their normal options are taken away, or when they have a change of heart, that they'll consider other avenues.
Note that when I talk about a character being driven by their hopes, I do not mean OUR hopes for them as the writers! If our characters don't know their strengths or their weaknesses, or they haven't learned enough yet to resolve their conflicts,
we can't let them off the hook and allow them to overcome conflict and struggle just because we want them to!
Freebies like that can be a turnoff for readers because it feels like the character hasn't fully EARNED their achievement yet.
When I say we need to be
consistent and realistic
, I almost mean we should let the character sort of control themselves, to an extent. Sometimes we put our characters in a situation expecting a certain outcome, only to find as the situation develops, that the outcome we want doesn't quite make sense. When we get to moments like this, we need to carefully think about what the character wants, what they've learned, what they have yet to learn, etc., and make a decision that aligns with the character. Even if that decision isn't the result we want as the writers.
After all, we're the writers! Even if the character isn't ready yet, it's our job to make them ready later.
Thanks for reading!
If you've gotten this far, I hope this has been helpful to you! Again, I think a lot of the things I've talked about here are sort of common sense, intrinsic knowledge that most people already kind of know and understand. It's important to have a reminder every now and then to stay on track!
If you have any other questions or comments, feel free to reply and I'll try to address them as I see them!
Last edited: