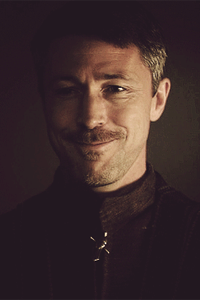 A thought often makes us hotter than a fire.
DONATING MEMBER
Roleplay Invitations

Not Taking RP Invites at this Time
Posting Speed

One Post a Week, Slow As Molasses
Writing Levels

Adept, Advanced, Prestige, Douche, Adaptable
Genders You Prefer Playing

Male, Female
Playing Style- Passive or Aggressive

Usually aggressive, but can switch to passive if it makes sense for the character/scene.
Favorite Genres

Fantasy is my #1; I will give almost anything a chance if it has strong fantasy elements. Post apocalyptic, superhero, alternate history, science fantasy, some supernatural, romance, and a few fandoms (especially Game of Thrones) are also likely to catch my eye.
Genre You DON'T Like

Horror, western, pure slice of life.
Ritualistic magic tends to be overlooked in favor of quick and combat-ready magic, such as the Harry Potter universe's flick of a wand along with a spoken word. Such magic makes for flashy duels, but it's not so great when it comes to drawn out procedures or formalized acts of magic. If you want to add some pageantry to your magic, rituals are the perfect way to do it.

By the way, you can absolutely use this to come up with non-magical rituals (such as religious services) if you just cut out the magic-focused bits.

Name: What is the ritual called?

Purpose: What is the ritual supposed to achieve? Perhaps it is supposed to cast a complex or extremely powerful spell. Perhaps it is done to honor or summon a god. Perhaps it is done to keep a demon locked in a magical prison. The options for this are just as limitless as any other kind of magic.

Necessary Tools: If someone wanted to perform the ritual, what would they need to acquire to be able to do it? Perhaps it must be performed at a specific location, so they need access to it. Perhaps the ritual requires certain physical objects to set it up or perform it, such as supplies to mark out a pentagram or candles or a special knife or so on. Perhaps multiple people are required to enact the ritual, so they need willing participants. Perhaps they need to make a sacrifice for the ritual, so they have to acquire a suitable one. Perhaps the ritual can only be spoken in a specific language, so they must learn it. Perhaps the instructions to the ritual are contained only in one specific text, so they must get it. Anything that must be acquired before the day of the ritual arrives should go here.

Preparation: After the supplies are acquired, what preparations need to be made before the actual ritual starts? Perhaps a magic circle or runes need to be drawn out. Perhaps items of religious significance need to be placed in a certain pattern upon an altar. Perhaps the person or people doing the ritual need to prepare their bodies by cleansing themselves and anointing themselves with special oils, or they might need to prepare their minds via meditation. Perhaps a human sacrifice needs to be bound with special spells or have the proper magic words written on their flesh to be made suitable for the ritual. Anything (aside from the supply gathering above) that has to be done before the ritual has officially begun should go here.

Ritual Acts: What exactly must be done to perform the ritual? Perhaps there are very precise physical motions that the ritual performer must do. Perhaps a special series of words needs to be chanted. Perhaps the ritual sacrifice needs to be killed at a specific point in time. Perhaps the ritual performer must consume specific food or drink at a particular phase in the ritual. Perhaps a special item needs to be broken at the right time. Anything that would go on a step by step list of instructions for how to perform the ritual should go here, and making it an actual step by step list wouldn't be a bad idea.

Results: What happens when the ritual is performed correctly as described? Perhaps the stated purpose is actually achieved. Perhaps it was a fake ritual and nothing happens at all. Perhaps it was a deceptive ritual and something happens that was not stated in the purpose.

Mistakes: What happens if the ritual is performed incorrectly, be it the tools, preparation, or acts that were wrong? Perhaps the ritual simply fails and nothing happens. Perhaps the ritual has the opposite effect from what was intended. Perhaps something seemingly random happens instead of the desired effect. Perhaps all the magical energy of the ritual is explosively dispersed and kills everyone within a certain distance.


And there you have it, everything that goes into a ritual. Here's a template in case anyone desires it.


2

1