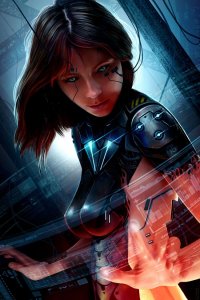 The Murrstress
Original poster
LURKER MEMBER
FOLKLORE MEMBER
Invitation Status

Not accepting invites at this time
Posting Speed

Multiple posts per day
1-3 posts per day
Writing Levels

Adept
Advanced
Prestige
Douche
Adaptable
Preferred Character Gender

No Preferences
Genres

Scifi, Fantasy, Modern, Magical, Horror, Noir, apocalyptic, Grimdark, yaoi, yuri, anything really.
[DASH=blue]
It was just another day in New York, where the lights never turned off and the people never slept.
Where the good and evil of the city sometimes blurred into a grey that no one could tell apart.
Where the impossible and the possible walked hand in hand. The possibility of magic was something the world always looked for, and yet, here it was right under their noses.
Two creatures, spirits of untold powers, lived in among the populous, their lives shrouded in mystery, and perhaps even danger.
Spirits who had walked the earth for decades, centuries and eons. Watching the rise and fall of more than one civilization.
New York was just the newest home for them, traveling and traveling, they finally pulled to a stop in the lively city, and lived together in a loft that overlooked the city, it was a large and open loft with a good view, and it was worth the money.
On that particular day, it was raining- rain that wouldn't last for long, but the clouds and puddles would remain. It was cold out, but inside, from the cozy loft, a pair of eyes watched.
Amber eyes, with cat-like irises, tracked the line of cars, ever-moving on the streets below, while a white-tipped tail thumped in excitement.
A dark silver fox, quickly took the form of a woman with a smile.
They had come to the city, paid as contractors to get rid of a few.... inhuman anomalies.
Everywhere you go, when people hear something in the dark- the last thing they need is for their creative imagination to be proven right, that there are still some monsters lurking in the shadows.
They were paid on the harder jobs- and their pay was hefty.
Lorna left the window to pour herself a glass of wine, enjoying the nice night. They didn't have to go straight to work, they'd relax for a day or two and then get the work done. Unless it was an emergency, Lorna couldn't be forced to work right after moving into a new place.
"So, we have a week or two before they start bothering us about doing our jobs, and I've never been to New York before, so what do you want to do first?" She asked her friend as she sipped at her glass.
She turned to face her, away from the window.
[/DASH]