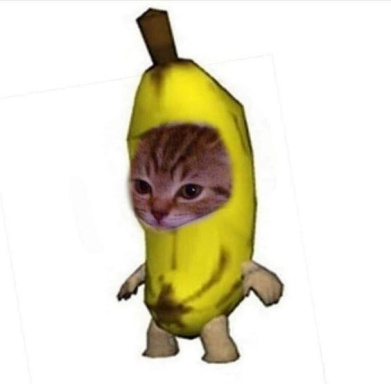 a sleepy artist
Original poster
Dena found herself in the old underground cities today. The cities were built when Mercury was in its first stage of terraforming, when it was only habitable underground instead of above ground, at the time, it was a huge accomplishment, humans in the past couldn't have ever made it this far in terms of technology. Despite it being a precious stage in the development of Mercury, it was completely abandoned once living above ground was made capable- and Dena couldn't blame anyone for that decision.

It was dark and cold, though still habitable, it wasn't receiving the same attention it was before. Dena had to wear a headlamp, and watch her footing- if she stepped in the wrong spot she might critically hurt herself. Luckily, she was one of the crazy people who enjoyed exploring like this, mostly because she had to for her job but also because of the thrill and things she was able to experience herself. The steel buildings were now old and most of the stuff that was valuable was taken once people moved to the surface, but there were still traces of humanity. Things like posters stuck to the walls by teenagers who'd grown out of whatever they had put by the time they moved away, fake plants to keep people from feeling like they were really underground, small details Dena always managed to spot.

As she explored in and out of these buildings, making sure to be careful while still scavenging to the best of her ability, she soon realized that the steel buildings had nothing to offer her in terms of money. Despite enjoying exploring the stories that were left underground, at the end of the day she was here to make money, so she needed something better.

Dena went away from the buildings and towards rubble, knowing that the precious minerals that were mined underground could still be found. Now that they have automatic mining facilities, the piles of rubble were useless to sort through manually- but Dena could find something rather expensive if she had patience. She knew if she travelled far enough away from the steel buildings that she would find something, besides, she was getting desperate. Dena kneeled down, pulling her gloves up as she began to dig through rubble, with an old "do not approach without proper equipment" sign stuck into the ground in front of the large piles of rubble. She had to at least find something, so stubbornly, she stayed in the piles of rubble and dug through with her hands and head lamp until she found a few pieces of minerals and crystals. It took her longerthan she'd liked to admit, and now she was covered in dust, but she had something to bring to the surface.

"There has to be more than just this.." She whispered out to herself, glad she had brought a breathing mask, she was covered in dust. She didn't need one since underground cities were still receiving oxygen just in case of an incident on the surface, and besides, she was sure this underground city was bound to be repurposed someday. Dena began breathing through her mask for the time being. She walked into a tunnel that was behind the large piles of rubble, Dena assuming a small mining operation was happening in this area- still on the lookout for goods.

She was a few metres in and one of the crystals began burning up in her pocket, causing her to cry out in pain, falling back into the wall of the tunnel- which was so weak it broke and she fell backwards into somewhere even deeper. "My god.." Dena groaned out in pain, getting up to look around her. The hole she fell into was quite small and she could barely stand up without her head hitting the cold rock that was curved into an unstable ceiling. Her headset was broken, the light gone, but it wasn't a problem.

A dust of light danced within the small hole, which made its way softly towards the crystal that burned through her pocket and sat on the ground. Dena was mesmerized, to say the least, she had never seen anything like this before. The small circle of light seemed so familiar yet she couldn't quite grasp what she was seeing- still shaken up from falling into this hole.

"It can't be.. a hyper drive?" Dena gasped softly, the image clear now- she was looking at a hyper drive. It drifted dangerously close to the crystal, and before she could try grabbing it the whole hole lit up in a show of only what she could describe as fireworks. Dena covered her face and pressed herself against the wall, unaware of what was to happen next.
Last edited: