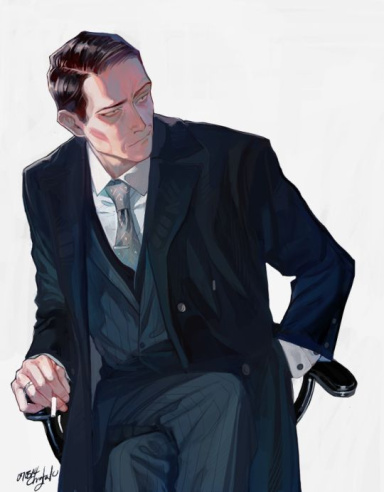 Deus Ex Machina
Original poster
Invitation Status

Looking for partners
Posting Speed

One post per day
Multiple posts per week
1-3 posts per week
Writing Levels

Adept
Advanced
Prestige
Adaptable
Preferred Character Gender

Male
Genres

Sci-Fi, Modern, Horror, & Romance
Flight Recorder found on Kepler-22B
Journal 01 (plot): We had no idea of knowing what would be on the surface once we had finally landed. The United Nations assured us that this planet, Kepler-22B, was a lifeless rock once the rovers scanned it. That was the last thing we heard before going into cryosleep. The truth, however, is a bit more complicated than that. Our ship was the Perseus-7, one of the most advanced carriers in the galactic fleet. Perhaps we should have noticed sooner, but it's not common for a valuable carrier to be sent on a research mission. We were fools to follow that signal. We were told that the surface had enough resources to prevent Earth from succumbing to another energy crisis. After all, that was the entire point of the Interstellar Colonialism Project. Kepler-22B was the first big target for terraforming, since we had already colonized Mars, Luna, and Venus. I'll try to speed this along. This planet is not safe. For those listening to this, avoid all contact with the Kepler 22 System at all costs. No rescue mission, no supply drop, wait... what was that sound?----*static*

Rules:
1. No godmodding whatsoever.
2. No harassment of any kind to other players.
3. Please use common sense! No, you're not going to use that Organ Destroyer Rifle/Nuke Launcher to crush your foes. Weapons will be rare, and ultimately, useless against the real threat.
4. All Iwaku rules apply.
5. Romance. Is. Not. Here. I'm sorry, but love is difficult to find when stranded on a distant planet and hunted by an unknown creature. But who am I to judge.
5. Yes, characters can die. You can RP as a survivor from the Perseus-7, granted that you obey the following rule to a higher degree.
6. DON'T DESCRIBE THE CREATURE! This may be a bit confusing. We're talking about a predator that is highly proficient in stealth. If you do see it in full-view, it's the last thing you'll see. If you wish, you can describe other things about it, such as claw marks, injuries on cadavers, etc. (We're also trying to maintain tension)
7. Please inform me if you wish to make multiple characters, or have any ideas you wish to share.
7.5- As a side rule, the creature's nickname will be 'The Manticore'.
8. If you choose to play as any of the non-human races, you are welcome to provide their history, mythology, or anatomy so long as you tell me beforehand. I decide everything else on humanity. *evil laughter*

+(Intro)+
The dark room, occupied solely by the chief executives of the Virgo Corporation, was more smoke-filled than it usually was. Billions of dollars were being pored into their latest business venture, and there was a great many things at stake. The Hydra was one of the more experimental kind of ship in Virgo's pocket. Enough bribes were given to inspectors that few seemed to mind that the Hydra carried anti-matter engine thrusters, far more efficient than the cheap, ion-charged ones. The whole situation was just bizarre. The Perseus-7 was the flagship of the United Nations and their display of humanity's technological progress, yet it ends up missing around a stray exoplanet. Peculiarities like these always caught the attention of Virgo's CEO and CFO. But today, it was different. The CFO, holding a cigar firm in his hand, knew relatively nothing about the Hydra's latest mission. Heck, its construction was fully completed only recently. There was still plenty of room for testing and examination. "Sir, we are wasting massive amounts of revenue on this expenditure of yours." the CFO proclaimed. "Why not just leave the Perseus-7 investigation to the UN?" he angrily questioned, holding the cigar closer to his mouth. His boss was sure to respond calmly. "Who says they know it's gone missing? The ship in question was always more than a mere warship. It was designed to hold the population of an entire city! But that's not the reason I'm investing Virgo's attention there. In due time, my friend, I promise you that. I say we share a drink when the Hydra launches out of Earth's orbit. It will be quite some time until we can give full view to the results." ​
Last edited: