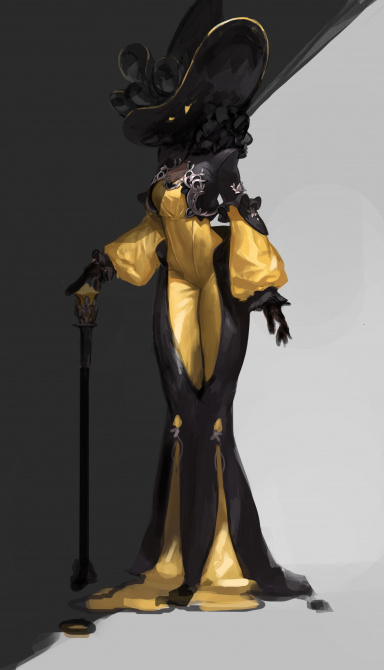 Always elegant
Original poster
FOLKLORE MEMBER
Posting Speed

One post per day
One post per week
Writing Levels

Intermediate
Preferred Character Gender

Male
Female
Genres

Fantasy, Adventure, Slice of Life,
Cecelia wasn't sure how being kidnapped by a dragon could possibly get WORSE – after all having your carriage lifted wholesale off the ground, your driver and footman being dropped into a treeline, and then being flown miles away from home and shoved into a dusty tower set the bar pretty low already.

But against all odds, she was finding that it did indeed get worse. After the initial panic had subsided, during which she had spent ducked in a dark corner throwing out every curse known to her, the waiting turned out to be the worst part. She had dreaded the idea of the giant lizard eating her, or worse being abducted as part of some plot by the creature's master, but neither eventuality appeared to be the immediate case. After throwing her into the tower's highest room, the dragon had curled itself around the base of the structure, a massive beast of gleaming crimson scales and deep rumbling breaths and sent the ancient stones shaking. And there it had sat, occasionally huffing out a breath of smoke and fire, staring balefully at the entrance to the small valley that the tower sat in the centre of. Almost like it was waiting for something.

Cecelia, realising her life wasn't in immediate threat, had searched the room from top to bottom; after all, every second wasted now meant another second towards whatever evil plot she had been dragged into reaching fruition. She didn't find much, aside from evidence that the tower had been some kind of watch point from when the borders between her father's kingdom and the neighbouring kingdom of Palnaton had been disputed, now long abandoned with the years of peace. Unfortunately, all of its tools and supplies had long been either moved or outright looted, and now the dilapidation of time had caused its only stairwell to collapse into nothing. Cecelia guessed this tower hadn't been chosen at random to be her prison, for indeed one would need wings to reach this high chamber unless they wished to risk scaling the crumbling walls of the building. Though, that option was something Cecelia kept in mind.

After this initial scan of her new 'accommodations,' however, came the dreadful waiting. Hours had passed, with Cecelia glancing warily out of one of the towers many windows to look down to the ever-watchful dragon between making futile efforts to search through the debris and rubble of the room again and again. No change occurred, however: the lizard was content to simply stare unendingly at the valley's entrance, and why the princess had been dragged to this desolate place became no clearer.

At first Cecelia had paced the room, trying desperately to think who could have orchestrated this attack, coming up with a depressingly long list of her father's enemies but no clear answer. After that, she had sat in one corner, looking at what few options were afforded her. All she had at her disposal was a small knife she kept for self-defence, the clothes on her back, a tattered sheet that had been shoved into one corner of the tower, and the endless chips and rocks that filled the room. That left two main options: either try to fight a dragon with a weapon that wouldn't even tickle its thick hide and almost certainly die, or sit and wait. And thus, she sat and waited.

She had watched, blearily, as the shadows slowly inched across the room, minutes feeling like hours. As the sun had been going down, she heard a rumble of movement from down below, and before she could move to check, the dragon appeared at the window. Far from simply incinerating her with its fiery breath, however, the dragon had shoved an entire berry bush (roots and all) into the tower room, before dropping back down to the ground and resuming its vigil.

Cecelia had sat, frozen like a statue, in her corner, wide eyes looking at the bush that had been dropped unceremoniously in front of her. A slow and careful investigation revealed the berries were edible, at least the ones that hadn't been squished. So, whatever was happening, she wasn't intended to stave to death. A cold comfort.

And indeed, this became a pattern across the rest of her imprisonment. The dragon would dart off for a few hours in the late evening every few days, drop some kind of plant with edible fruit into the tower, and spend every other moment awake and alert. Cecelia had attempted an escape twice during the beast's absence by carefully attempting to descend the tower's side, and in both instances the dragon had come swooping back and forcefully throwing her back into the tower, growling with anger but otherwise leaving her unharmed.

These attempts had not been without worth, however: she had just about mapped out a route she could climb quickly down the tower, and she had in secret between stashing some of the berries and fruit into a haphazard sack made up of the discarded sheet. She now just needed to wait. Each day the dragon stayed away for a little while longer, maybe having to search for berry bushes and fruit trees in unfamiliar territory. She just had to wait for it to leave again, and she would make a break for it. She would likely not get far, but she had to try, or else be simply left waiting for her fate.

This plan had just solidified in Cecelia's mind when, against all odds, an unexpected change.

One day (Cecelia had lost count of how long she had been stuck in the dreadful tower), the dragon suddenly let out a growl that seemed to shake the very earth. The princess, looking up from what idle pattern she had been scratching against one of the walls, had peeped her eyes cautiously above the windowsill, and nearly let out a shout of shock.

There, just stepping through the narrow space of the valley's entrance, a figure could be seen just at the edge of sight.

Cecelia was filled with relief and dread both: judging by the dragon's reaction, it was not a friend to it, and thus was likely a rescuer come for her. But she had expected a whole company of knights, of dragon slayers armed with gleaming weapons and armour. The figure that stepped into the valley did so alone as far as Cecelia could see.

The dragon let out a snort of hot breath and fire, and rose to its feet, claws scrapping loudly against stone as it set its feet. Cecelia found herself nearly paralysed with dread, watching as things unfolded.