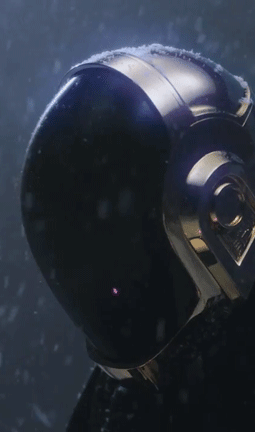 Nerd
Original poster
DONATING MEMBER
Roleplay Invitations

Group Roleplays, One on One Roleplays
Posting Speed

A Few Posts a Week, One Post a Week, Slow As Molasses
Writing Levels

Intermediate, Adept, Advanced
Genders You Prefer Playing

Primarily Prefer Male
Playing Style- Passive or Aggressive

Either. I'm very flexible when it comes to plotting, but I'm also willing to take the lead on determining roleplay direction.
Favorite Genres

Fantasy, Sci-fi, Modern, Apocalypse, Action and adventure, Steampunk, Dieselpunk, People with Powers, some historical eras, lots and lots of other things. Feel free to ask.
Genre You DON'T Like

Slice of life, high school, generic medieval fantasy, roleplaying as animals, pure romance
Welcome! I'm Spectre, bbcoding hobbyist and fan of the color purple. Here be a stash of my completed codes, in all their lovely glory.
I'll add navigational links at some point, after I actually have some of my completed codes posted,
I added navigation links and shitty descriptions! :D Also
here is a link
to my code dump. It only gets real good on like. Page 7.
Please keep in mind:
1.)
This thread is for my own reference and organizational things.
2.)
I'm more than willing to answer BBcode questions or help with stuff. Feel free to PM me any questions you have.
3.)
You may use these codes and alter them as you please, but
please
react to the post you're using or otherwise notify me.
Directory:
Post #2
-
Clean, no frills, solid color background, 2 pic slots, 1 title slot
Post #3
-
Formal, solid color background, 1+ pic slots, title and subtitle slot
Post #4
-
Classy, image background, 1 pic slot, 2 solid color text boxes, title and subtitle slot with spaced gradient
Post #5
-
Classy, image background, 1 pic slot, 2 solid color text boxes, title and subtitle slot with unified gradient
Post #6
-
Classy, image background, 1 pic slot, 2 transparent background text boxes, title and subtitle slot with spaced gradient
Post #7
-
Classy, image background, 1 pic slot, 2 transparent background text boxes, title and subtitle slot with unified gradient
Post #8
-
Dark, image background, 1+ circular pic slot with rotating border, title and subtitle slot with spaced gradient
Post #9
-
Simple, image background, 1+ circular pic slot with rotating border, bordered title and 2+ subtitle slot
Post #10
-
Blunt, image/pattern background, 3+ pic slots, 1 title and subtitle slot
Post #11
-
Neat & dark, 1 column w/ 1 circular image with a rotating border and 6+ info slots, 1 column with main text box
Post #12
-
Dashed & dark, image background, 1 column w/ square pic slot and 5+ info slots, 1 title and subtitle slot
Post #13
-
Professional, paper background, inspired by old school paper dossiers, 1+ pic slot
Post #14
-
Modern, image/pattern background, 1+ pic slot, 2 title and 1 subtitle slots
Post #15
-
Rounded scifi, starfield background, 1 pic slot, 1 title and 5+ info slots, pre-added youtube button
Post #16
-
Clean aesthetic, 1 main pic slot, 3+ small pic slots, 1 title slot, large text box
Post #17
-
Cute and clean, 1 pic slot, 1 column with 6+ info slots, 1 title slot, 1 subtitle/playlist slot, 2 subtitle/lyric slots
Post #18
-
Modern, 1 main pic slot, 3 small pic slots with rotating borders, 1 title and subtitle slot
Post #19
-
TBA
Post #20
-
TBA
Last edited: