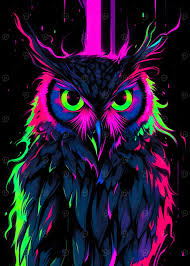 MOTHER OF OWLS AUTUMN
Original poster
ADMINISTRATOR
MYTHICAL MEMBER
Posting Speed

1-3 posts per week
Slow As Molasses
Online Availability

10AM - 10PM Daily
Writing Levels

Adaptable
Preferred Character Gender

Female
We currently have thread icons for roleplays that display when GMs are looking for players or if their RP is no longer accepting apps. Unfortunately, you can't -search- these icons and many GMs forget to keep their icon up to date. We're always looking for ways to help members find OPEN roleplays more easily.

Ocha has suggested we make a subforum in the Signups area to move Closed App OOCs in to. That way only Roleplay OOCs seeking new characters will be seen in the main Signup forum.


THE PROS
- Potential players can find open RPs easier.
- Players will not accidentally post up bios in a closed app RP.
- GMs can move their thread to the Closed Apps or BACK to the Signup forums any time they need to.

THE CONS
- It could be considered confusing with an extra section.
- Will this be good for the roleplay areas in the long-term?
- Many GMs don't realize they can move their own threads.


So please vote on the poll and reply to this topic to give your opinion about the subject!



DISCLAIMER: Votes on the poll one way or the other will not be the final deciding factor. D:< *Stare at Asmodeus.* However all thoughts and opinions on the matter will be greatly appreciated, and your thoughts will be in consideration when/if we do something.