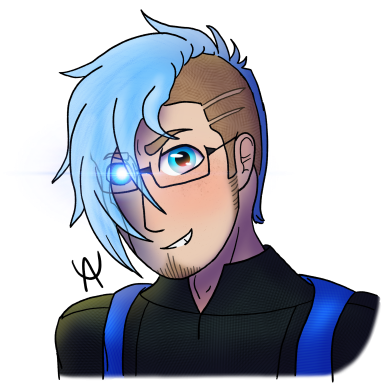 Traverser#824|The Ally|Autobot|Knight of Doom
Roleplay Invitations

Group Roleplays, One on One Roleplays
Posting Speed

A Few Posts a Week
My Usual Online Time

my schedule is very flexible (probably more than it should be tbh) but my best times are generally 4pm-9pm M-F and 12pm-9pm weekends
Writing Levels

Intermediate, Adept, Adaptable
Genders You Prefer Playing

Male, Female, Androgynous, No Preferences
Playing Style- Passive or Aggressive

passive leanings at first, aggressive leanings once familiar
Favorite Genres

fantasy, sci-fi, superheroes, action, adventure, combat, science fantasy, supernatural, hurt/comfort, modern fantasy
Reed Overton/Agent Fury

|

Icarus Valaith/Shielder/Plant Overlord

|

Felix Valaith
April 3, 2018 | noon | NYC—Central Park
---
collab with

slifer
, Nathaniel (NPC), Nicholas Harris (

LuckycoolHawk9
)
Spectre (

Astroblaze

)
While looking around as he talked with Spectre, Agent Fury had noticed Icarus nearby in his own costume, seemingly also keeping a watchful eye on Felix. The mercenary had seen him in costume before, but he still found his breath stuttering a bit at how well his muscles filled out the formfitting bodysuit.
'Damnit Reed, snap out of it. Focus.'
Mouth widening in a grin, he approached the antihero.
"Well well well, fancy seeing you here. You forgot you hired me, didn't you?"
Icarus shrugged, somewhat embarrassed at his mama bear instincts.
"I may have overreacted, but there is one benefit out of this."
He showed Reed three syringes filled with fluid he had just swiped from the selection.
"Two are going to Felix, and I told him to use it as a weapon. Of course he can't use it on himself as that would he stupid. The people who made this are shady as hell and this screams of a trap."
In that moment, he took a second to appreciate how Fury looked before focusing on the task at hand.
"I did hire you. So, you want a teamup? I can already sense where the flowers are. It's kind of my specialty."
Next to him, Felix was holding one of the flowers, specifically so Icarus could use it to find the others.
"How many flowers do we need to win this again? I got distracted."
The mercenary's eyebrows lifted slightly in surprise at the sight of the flower. Well that was easy.
"Only one. Guess we're already halfway. And yeah, team-up's fine. Just so you know, though—"
he jerked his thumb over his shoulder toward Spectre, lips quirking in a smirk—
"I already struck a deal with Ghost Boy over there that I'll sell the documents to him when I find them. Guy seems pretty desperate to retrieve them—sounds like a bunch of saving-the-world shit what he was describing. You know how heroes like him are all over that."
He quirked a curious eyebrow at Icarus' comment about the enhancers.
"Two? Then what's the third for?"
"Yeah, I know. I don't really care about the files. I have a feeling my employer does, but I think I like helping you out more. I know my employer. She's probably connected to Spectre. A ton of the heroes are connected."
Huh. He guessed Reed was right in lumping them together as he did hero for profit like Reed did.
"Oh, and I got one for myself. Not like I'd ever use it because it's too good to be true. I have to focus on my own stuff and new powers could ruin everything. Besides, the people over there are shady. Either way, it's time to find some flowers."
Not that he secretly was happy that Reed agreed to the team-up, which probably didn't mean anything to the other man.
"Though buy me dinner if we get the documents first. Protect my ass and be the lookout. I need to concentrate."
Closing his eyes, he breathed in and out, focusing on the flower that Felix had swiped from one of the scientists for reference. He scanned the area, letting his powers reach out towards other flowers.
"There's one that way."
Icarus said, opening his eyes and pointing towards what he felt was the nearest flower that he was sure was not in sight.
"Hey, if you saw that one dude suddenly become the size of a fuckin' building, you know those things are legit."
Fury shrugged.
"I couldn't care less how shady they are, whatever shit they're pulling with this is just one more thing for me to power through no problem."
He immediately took up the other man's remark about dinner, the corner of his mouth lifting in a suggestive grin.
"Gladly."
"Okay, why the hell are we looking for more flowers?"
He demanded impatiently, unsure why his companion was wasting his time as he gestured to the stage.
"Let's get the clues and go. We have one already, we don't need all fuckin' twelve. In the meantime..."
Leaving Icarus to take care of the rose business, he sauntered to the fountain, civilians hastily scattering as he approached, and snatched a couple of enhancers for himself.
"Hey!"
As he carefully stored the dangerously sharp needles in a pocket, he stopped at a shout from behind him, turning slightly toward it with one eyebrow quirked. A young man stood a few feet away amid a partially formed half-ring of curious and worried civilians, dark brow low over brilliantly glowing eyes the white of an ember's core and one corner of his tightly sealed lips drawn up in a hatefully determined glower as he stood with stance akimbo and every muscle tense with pent-up energy, his hands clenched into white-knuckled fists at his sides. As the mercenary watched, the young challenger drew his fists across his chest and snapped them out to shoulder height, fists bursting into flame to halfway up his forearms with the outward action.
Fury chuckled, eyes flickering shut for a moment in a mockingly dismissive expression.
"Oh, I see how it is."
He turned to fully face the man, who exhaled a pugnaciously forceful breath. His lip curled into a sneer turned horrific by the accent of his facepaint.
"You think you've got a chance now that you can play with matches. Well, hate to break it to you, wannabe—"
he casually approached the aggressor, thumbs hooked in the corners of his pants' pockets—
"but I've met stray cats scarier than you. You ain't got a fuckin' chance."
He paused, considering his words.
"Actually, you know what, I don't hate it. I really don't."
Icarus couldn't even believe his ears.
"Dude, you don't know what kind of shit this does to your body. There's a reason we have the FDA. Well, if you want to, then I won't try and stop you."
Icarus watched as Fury left, feeling annoyed that the man wasn't listening to him. In that moment he was distracted, watching Reed walk away with annoyance. The man lived just to mess with him. He was an idiot most of the time. They didn't have time to waste on bullshit. Reed's ego was too large as it was. They had a job to do. With that, he brought up his shield around the fire man, concentrating on it enough so that it sealed around the man's body, ending on the ground. After about twenty seconds, the man would start to gasp for breath as the air fueling his power was snuffed out. He would hold it until the man looked close to passing out, then release the man and smack him with a shield.
Fury frowned at the sudden materialization of a familiar translucent barrier around his attacker and turned back toward Icarus, annoyance clear on his face.
"Hey, Overlord, leave him alone. He challenged me, not you."
Meanwhile, the young man had let the inferno encircling his hands die out, casting a wary look about the field encompassing him as he felt his chest begin to grow tight. Lifting a hand, he pressed into the shield, gritting his teeth as it refused to give way and slamming his palm more forcefully against it as though to break it.
Icarus put his hands up in surrender.
"Fine. He's all yours. See what it gets me, giving a shit about someone else. All I do is get yelled at. Besides, you're a magnet for trouble,"
Icarus said looking clearly annoyed, letting the shield go so the two idiots could fight.
"Wish I had popcorn for this fight. Don't take too long, otherwise I'm going to keep the documents for myself."
It was an empty threat on his part as if he was going to betray Reed, he would have done so already. Hopefully his loyalty actually meant something to the man. Either way, he was going to be on standby so the whole park didn't get set on fire.
"Be careful!"
Icarus called out, keeping watch so no one interrupted the fight.
Fury smirked, well aware that Icarus wasn't serious in his threat.
"Don't worry, I'll be along shortly."
Closing the slight distance between himself and his challenger drew attention to the marked height difference between them, but the newly made pyrokinetic seemed little bothered by how the mercenary towered over him, even motivated by it.
Agent Fury bared his fangs in a grin.
"Well, you get your wish."
The young man didn't respond, instead pulling his arms into a defensive position and taking a swing at his jaw with a fist again wreathed in scarlet flame and impressive speed but blatantly clumsy form. Easily twisting out of the intended blow's path, the mercenary snapped out a hand already lifted in preparation and seized the man's arm just above where the flame faded out, yanking the startled man forward as he drove his forward knee up into the pyro's gut. The young meta doubled over with a choked cry and Fury swept his feet out from under him, throwing him to the ground with a hand planted between his shoulderblades and a thud that made the horrified onlookers visibly cringe in sympathy. The mercenary dropped to one knee following him down, pressing his forearm into his neck and knee into the small of his back to keep him on the ground, ignoring how the sputtering flame scorched the grass under the pyro's hands. Fury wasn't even breathing hard.
"Pathetic,"
he growled, lip curling in disdain.
"With as much pluck as you were showing, I hoped you'd put up at least a remotely decent fight."
With that, he shoved the young man down and stood, stepping over his prone form to rejoin Icarus. Shuddering in pain, the young man unsteadily lifted his torso, rolling onto his hip to support his weight on one elbow as he wiped blood from his lip with the other hand, glaring at Fury's retreating back.
"Wasted my time,"
Fury grumbled to Icarus when he reached the other man.
"Let's go."
"Why do people hate you so much? Is it the paint or just your face?"
Icarus had to ask as Reed came back towards him. A person who could handle themselves so easily was pretty sexy to him. Maybe he would pay Reed to give him some extra lessons in the future, though that needed to be saved for later. Right now, he had to focus.
"You did pretty good. Though you really have to stop making enemies every five minutes just by existing,"
Icarus added, teasing the man a little bit but mixing it with some seriousness. This fight was a testament to how arrogant Agent Fury was that he had even basically toyed with the fire meta while the meta had his eyes focused on Reed. With a roll of his eyes, Icarus pulled Felix closer to them.
"Whatever. Though I did plan on going to get ice-cream later once we're done here. I'm proud of Felix for helping out."
He ruffled the teen's hair, leaving a small but extremely happy smile on Felix's face at the praise.
Fury grinned aggressively at Icarus' query.
"Nah, the paint is part of keeping the image distinct and memorable. People hate me because I'm notorious for wrecking people's shit for the hell of it."
He snorted derisively at the following suggestion.
"Why would I want to do that? More enemies means more chances for a fight."
Returning to the task at hand, he gestured to where the apparent event orchestrator stood near the fountain.
"Shall we?"
He would begin to follow Icarus toward the fountain but abruptly stop as, no longer occupied with an upstart pyrokinetic, he suddenly processed a crucial factor of Icarus' exasperated commentary: the man had just told him that he cared about him.
Fucking score.
The mercenary resisted the urge to pump a fist in triumph, but his smile had widened when he stepped forward again.
"Oh, by the way,"
he called to Icarus,
"that ice-cream stop—were you thinking that would be before or after I buy you dinner?"
Now, as Icarus was in his mask, it was somewhat hard to tell what his face was doing, so the only way Reed could tell that Icarus was blushing was because his ears turned red. His half-joking statement had suddenly turned to a more intimate request from Reed! It was one thing to hear it on the phone, it was another thing entirely to see the man act excited to have dinner with him. He... Shit, the man had most certainly been flirting with him the whole goddamned time. So he decided to flirt back to test the theory even as Felix rolled his eyes next to him.
"I mean, it was going to be just the two of us, but you can come too—if you're not bored with the Central Park Zoo. It's not that far away. Once we get the documents of course. I'm feeling evil today. Let's make Spectre sweat a little before selling him the documents. Of course, we could copy them on our phones."
Now Icarus wasn't an idiot: he would want the pages not just on some pieces of paper.
Ohohoh, that got an unmistakably positive reaction. Fury's grin widened with a low, ominous chuckle. Making a Lawful Good acutely uncomfortable before getting a fuck ton of money from him, followed by dinner with the attractive antihero? Sounded like his perfect evening.
"You're going to lose your fucking job—I hope you understand that,"
he chuckled. Continuing to the task at hand, he added,
"I don't care about the documents themselves—it's just old case files, easily gotten ahold of. I just love screwing with people like him."
Of course, they had to go get those hints before they could continue their pursuit of the documents. He'd already given Spectre too much of a headstart.
Catching up with Icarus, he jerked his head toward the fountain.
"Shall we?"
Dammit. The almost perfect day would be ruined by the fact that he actually couldn't be seen with Reed in costume, otherwise he would lose his job. He was an antihero, a Chaotic Good compared to the Lawful Good types that somehow believed he was as decent as they were. It might not be good to be seen with a Chaotic Neutral type of hero. That was when he came up with an idea that could help that.
"I think... my boss wouldn't mind me being with you... if I pretended to fight you for the documents. You'll get away with the documents, sell them to Spectre, then I'll meet you at the restaurant. Of course, if you want, we could also combine business and pleasure with you bringing the documents for me to sign. I don't think you can lose in that situation. If not, then I can find out if my boss works with Spectre. Now, I would suggest that you pretend to look angry as I insult you and leave. Though... leave the chuckling ominously for something evil, not for... whatever you're laughing at. You are wearing paint that strikes fear into the hearts of mortals, or in my case worry."
Hopefully, Reed actually accepted the plan as he always liked sparring with him as he was a challenge to fight. He also happened to be flirting a little, but he was a bit rusty since his love life halted when Felix permanently went under his care.
"Congrats, you got the first rose somehow, that means you get to go to the zoo first to rescue what I donated there. Bring the animal back... alive preferably, though its corpse would do just fine if you can't, and I'll give you the two files. The clues are there by the entrance. Good luck and try not to die."
Fury's mouth curled into a dangerous grin at Icarus' comment about his facepaint.
"Good. It's doing its job, then."
Considering the antihero's plan, he nodded.
"I can work with that. You have my number—we can make plans later."
He did lift a skeptical eyebrow at the remark about his earlier laugh, however.
"The ominous chuckle was because I get to give a goodie two-shoes a hard time. I think that qualifies. Oh, speaking of said goodie two-shoes,"
he added,
"be careful: he recognized your kid brother from somewhere."
With that, he lifted his volume just a touch, tone turning mocking as he slipped into the antagonistic role Icarus had recommended.
"Oh really?"
he queried as though rebutting a claim Icarus made.
"Good luck getting to it first. I'll see you at the zoo—"
he bared his false fangs in a menacing sneer—
"plant boy."
As he started to back away, his eyes fell on the teen standing beside Icarus, abruptly reminding him why he was even in the park to begin with. He turned his attention to the boy, jerking his head in the direction he was headed.
"Come on, kid—I might be engaging in this contest after all, but I still have a contract to fulfill with you."
Once he was certain the teen would follow, he turned on a heel and walked off with a brisk, purposeful stride toward the zoo.
As Fury walked away, Icarus let a sneer curl on his lips. Of course it was a fake one. His sneers hadn't been real in a while. Fury had given him some information that he needed to consider. For one, Spectre would have to be watched. If Spectre used Felix to find out his real identity, then they would have problems. Spectre wouldn't do that if he didn't want to make an enemy out of him, especially one that was like him: an outer shell of good and a nasty inside.
Besides, Agent Fury's insults started to suck as well. The man had seemed way too happy that this was all happening, but then again, he felt warm all over now that he had actual, real plans. At least it looked like Reed had taken the plant from Felix. Though it was harder to refer to Agent Fury by his fake name. He would most certainly have to work on that. For now, he would let Fury get a head start and then go after him once he had the documents.
Last edited:
1

1