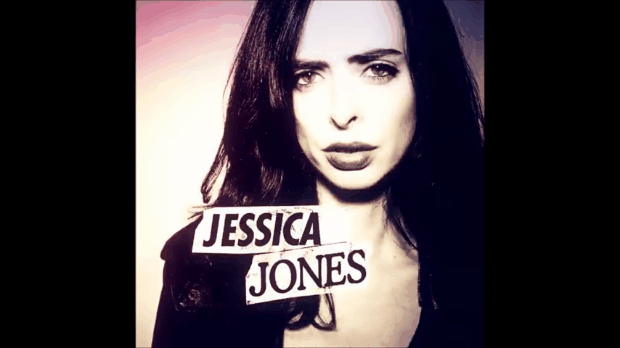 Feeding the wolves, don't you know better?
Roleplay Invitations

Group Roleplays, One on One Roleplays
Posting Speed

Speed of Light, Several Posts a Day, A Few Posts A Day, One Post a Day, A Few Posts a Week, One Post a Week
Writing Levels

Elementary, Intermediate, Adept, Advanced, Adaptable
Genders You Prefer Playing

Male, Female, Primarily Prefer Female
Playing Style- Passive or Aggressive

Depends on the plot. I'm comfortable playing both ways.
Favorite Genres

Fantasy, Supernatural, Sci-Fi, Modern, Horror, Mystery and Romance
Genre You DON'T Like

Futanari. Furry. Slice-Of-Life
April 3rd - 2018 - Chinatown, NYC
A challenge was a challenge, Ana never turned down something she knew she had a chance in, to be honest she never turned down
any
challenge. Glancing up at Carter she took a moment, she wasn't so sure that having an eating competition was the best of ideas while hungover. Nevertheless the man seemed determined, and although the words were never spoken the contest was on. As it eventually came down to the last pieces Anastasia had been disappointed with her unfair win. Sighing as she sat back in her seat and finished her drink she watched the pale man across from her as he settled the bill.
"Thank you Carter, I appreciate it."
She stated simply.
"Next time though, no hangovers, I wanna face the real challenge."
She smiled.
"That one will be on me."
Pushing back on her chair she stood up and stretched slightly. The food had been pretty good, it had hit the spot for the time being and it was what she needed. Would she come back to this place? She probably would.
Just as he wished her luck in her endeavors so did she. Thanking Carter once again for the lunch and reminding him that they still had a contest to be held between them. Her last piece of advice to the man was to stay safe and be smart with how he approached things.
"You know where to find me if you need me or if you figure anything out. I'm on your side. I can be difficult but don't let that deter you. Some people are just assholes and I happen to be one of those people, doesn't mean I have ill intentions."
She explained simply and rather bluntly.
"Keep in touch."
Was the last thing she said before going her own way.
Did this little encounter change her feelings towards the man.
Not necessarily. Should it have?
For some it was possible but for Ana it took much longer to forgive, trust and forget. Had he genuinely done something wrong?
No, absolutely not.
But being the stubborn mule that she was Anastasia was allowing jealousy and her overprotective nature guide these emotions, it was the wrong thing to do but it was something that she couldn't help. She could
try
but she was set in her ways, her past had been damaging enough that it made these things even harder. She could wear the face of forgiveness, of being nonchalant, she could pretend not to care but regardless of what the man had or hadn't done, she wasn't about to buddy up with him.
Obsessive? Quite possibly. Possessive? I don't think so.
It wasn't as if she didn't
allow
Meg to do what she wanted, she
did
. But that didn't mean she had to
like
it. Clenching her jaw with a sigh Anastasia shook her head and carried on. She couldn't allow herself to get sucked into her head like that. There were more important matters at hand than her feelings towards a single woman. She had to make sure that Meg was kept safe, she could worry about her jealousy another time, it wasn't important...it shouldn't have even existed...
Wandering in silence had felt odd, turning her thoughts off had always been a weird thing. It made everything around her louder and more obnoxious, sometimes startling and painfully loud. Shifting gears in her head she focused on the tasks at hand, what was to potentially come. The thought of making her way towards City Hall to possibly
stumble
into the woman Carter had mentioned did come up, and thus Ana found herself
casually
walking
in
the direction of one-hundred and eleven Center street. Startled by her phone ringing she pulled it out of her pocked and checked the screen, quickly picking up the call.
"Reece."
Ana answered as she carried on in the direction of City Hall.
April 3rd - 2018 - The Nook, NYC
Meghan had decided that she could run the store by herself for a couple of hours. Charles was doing whatever needed to be done in the kitchen as far as prep was concerned, anytime Meg had the time she was back there helping him out. Most of the orders had been quick little pick-ups for coffee and snacks, a couple people here and there deciding to take a seat for various discussions and reasons. Hearing the front door open the blonde peeked out from the service window as she watched an officer step into the establishment. Confusion came across her features for a moment. Finishing the croissants she had been working on she cleaned her hands off with a quick wash and wipe before stepping into the bar area.
"Officer, how can I help you?"
She asked as she extended her arm out and slightly leaned on the bar. The face she looked upon was familiar, worry beginning to grow in the pit of her stomach as she swallowed back.
"Miss O'Neill?"
The officer questioned. Meg's response was a nod.
"Alexander Dunham, I am the officer in charge of the scene at your home."
He nodded.
"Is everything alright?"
She was quick to ask.
"Yes m'am everything is fine, that I can assure you. The car has been removed from the property and being taken in to be examined for any evidence to help us close the case."
Clearing his throat the officer sighed.
"I just have some questions to ask you that might help us look in the right direction for this case."
"Okay, that's no problem. whatever you need Officer."
The man nodded and took out a small notepad and pen.
"Are there any possible reasons your home was targeted by a metahuman?"
Meg shook her head.
"I mean, I used to be fairly active in the anti-metahuman community but that was years ago, I don't support most of those opinions anymore."
"Are you in any form of relationship or partnership, with a metahuman?"
Grey eyes met greens.
Meghan chuckled awkwardly and looked away for just a moment before shaking her head.
"Uh—No, no I am not."
"Would you like to take a moment and reconsider that answer Miss O'Neill?"
The officer raised his brow.
Looking at him with narrowed eyes Meg tilted her head to the right slightly and chuckled a little again.
"I am not in any relationships or partnerships with any metahumans officer. Do I
know
any meta's? Yes, I do, I have acquaintances and friends that aren't regular human, but it is nothing more than that with anyone."
She explained.
"Can I ask why that question is important?"
She wondered.
"A meta arrived at the scene last night. They were responsible for removing the car from the site of the accident. I just wanted to make sure there was no relation or connection between you two."
The officer explained.
The confusion grew more evident across Meg's face.
What?
She pondered internally. Shoving the series of questions about to rise off to the side she looked up at Dunham and clenched her jaw.
"Is there anything else I can help you with officer? Is there an update on when I can start looking into getting my home fixed."
"That's everything m'am."
He stated as he finished making some notes.
"The scene should be clear by the end of the day. Once we find the culprit you'll be able to decide on how you'd like to proceed with the lawsuit, should you wish to take that approach. Thank you for your time Miss O'Neill. We hope to get this all settled soon. Have a nice day m'am."
The officer nodded towards her before turning away to leave the bar.
"You too."
She muttered with a sigh before turning around to re-enter the kitchen. Clenching her jaw Meg glanced at Charles before returning to what she had been doing prior. The blonde was evidently irritated. She did her best not to show the frustration, focusing on the work she had before her. Getting the croissants finished and ready to bake, Meghan felt her phone vibrate in her pocket. Cleaning her hands off she pulled the device out. Opening the text message from the unknown number she raised a brow.
'I managed to procure something you may want. A case file that Mystification wants to make disappear. Somebody has been wanting them to disappear. Come alone to the MET, second floor, Greek Medusa exhibit -PW.'
"Huh..."
Meg's reaction was subtle and almost silent.
'PW'
meant nothing to her, it was unfamiliar, unknown, unheard of. Had she received this on accident?
Why
had she received this?
Who
had sent it? There were enough questions coming forward that the frustration she had felt moments ago was gone for the time being. Should she go? Would others be there? Was it safe? What would happen?
"Hey Charles."
She called out and slipped her phone into her pocket as she turned to look at the man.
"Umm...something just came up involving the situation from last night. I'm going to get Terri to come in a little early and I'll see if Ray is available to come help out tonight too. If you're not comfortable running things along until Terri gets here I can close down for a little bit."
She explained.
"It's fine, there's not a lot of people here right now I think I'll be okay."
The man smiled with a nod.
"Thank you. I am so sorry about all this sudden nonsense. Hopefully we can get it all figured out and dealt with soon."
She spoke sincerely as she explained.
The man was quick to tell her not to worry as he carried on with what needed to be done once Meg had left the building. She was quick to make her phone calls and get full coverage for the store for the rest of the day. Ana had the car which meant that Meg would have to take transit to get to the MET. Not that it was a problem, driving around in New York was enough of a hassle that she was glad she didn't have to deal with it but her nerves were getting the best of her. She didn't want to think about the negatives but she couldn't help it. Hopefully this was nothing more than a meet up with someone who could help, even if she just found a note to lead her elsewhere, as long as confrontation wasn't a part of it...which it very likely could be.
Why had she decided to follow this lead again?
April 3rd - 2018 - Chinatown, NYC
"I'm just following something right now. Once I'm wrapped up from here I'll make my way there."
Ana explained to the man on the phone as she kept her attention on the people coming in and out of the large building. She could remember that the woman in the photo Carter had showed her, had glasses and dark hair. Those were very broad things to use as reference but the brunette was convinced that
if
she saw her she would know it was her.
"Yes I'm the same size Reece. Find the designs and when I get there we'll figure out the details and I'll explain the problems that the last one had...Yes, I still have it at home, but it's all ripped up...Okay don't stress about the details, we'll figure it out. I'll see you later...Yeah, bye."
Hanging up the call. Ana went to slide the phone in her pocket but caught the blinking light in the top corner. Unlocking the device she opened the unknown text message.
Her eyes shifted up from the words to the people and back down for a moment before looking back up. Narrowing her gaze she pushed forward a little harder as she thought she had spotted Carter's friend. Checking the phone again she quickly read over the entirety of the message before halting.
"Pee-double-you? Phantom Writer?"
She raised a brow as she looked at the screen one last time before locking the phone and putting it away.
He's still around?
Sighing she looked back up, amber irises darting around trying to spot the person she had just seen moments ago. Picking up the pace, Anastasia pushed towards the direction she had seen the woman go in. Perhaps she could get some answers from her before heading to the MET to see what that was all about.
Hopefully it was an actual tip and not a set-up.
—————————————————————————————————————————————————————————
INTERACTIONS:
ANASTASIA
-
erueru

-
Carter Quimora
MENTIONS:
erueru

- Eloise Chandler


LuckycoolHawk9

- Phantom Writer
Last edited: