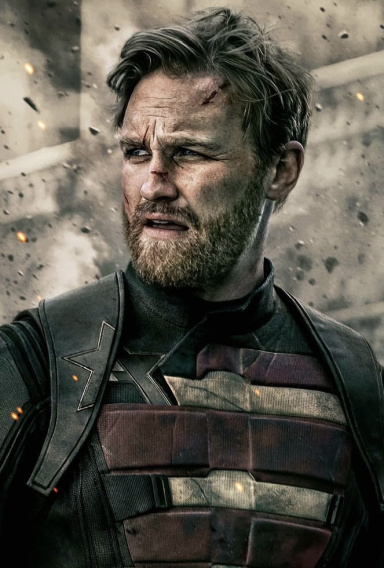 Music Makes Me Alive
Original poster
April 2nd, 2018- 8:43 PM

Johnathan Clark sighed as he looked at another dead body and all the broken glass around him. It wasn't like this wasn't an open and shut New York collateral case. It was. The camera had caught someone with powers murdering this person, but it also caught the dead body stealing the jewels. He sighed and looked over at Layla. "
This seems like a pretty open and shut case for me, we got a camera feed of the murder and the property damage. Of course, the only problem with this case is that I don't know who cause with. We got corpse over here taking the jewels and the powered- individual killing them, but it is too obscured for anything useful. I'm going to look at some different angles,"
he said, turning over to the ME.
"
Well, if I am going to be honest, it doesn't sound as open and shut to me. It looks like our victim was also burned and then cooled. Of course, as of right now, I can't provide the time of death or anything of the short, it's a giant mystery to me. Of course, before you say it. I know that leave us with a ton of metas and the last thing we want to do is give the news guy Angelo Ryan Rose anything that he could use against us to make us look bad. We're already the city with the highest amount of collateral cases on record, we don't also be the one who can't solve a case, I suggest we look over the feed and make sure the scene is close off.... especially with the sensitive nature of this case,"
Layla replied.
John sighed, nodding, understanding what she meant. This was the daughter of the biggest collateral judge in the state and the newest. it was certainly sending a message. Hopefully, none of them would arrive- he turned, seeing both the brothers of the deceased girl approaching it.
"
Is that my sister's body? Do you know what the fuck happened or how the fuck she was murdered?"
Dean asked, slowly losing his cool.
"
We don't-,"
"
That sentence better not end with who murdered her. It's your job to figure this out."
Mike covered his ears, not liking where this was going in the slightest. He knew that nothing good was going to come out of it and he slowly rocked himself.
John placed a comforting hand on the boy's shoulder, hoping to calm him down.

It seemed that anyone in the area or even just exploring would immediately notice Dean arguing with the ME and John trying to comfort Mike. You could try to help defuse that situation, comfort Mike or you know, investigate the dead body and the immediate area to see if you could find it before the detective or ME knew you were doing so.
@superwolfgirl

Michale CS
Gands

Astroblaze
Last edited: