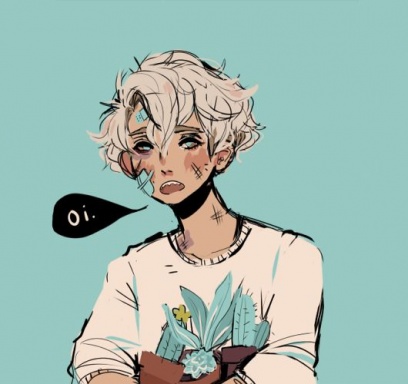 To A Great Mind, Nothing Is Little
Original poster
Roleplay Invitations

One on One Roleplays
Posting Speed

Several Posts a Day, A Few Posts A Day, One Post a Day, A Few Posts a Week, One Post a Week
My Usual Online Time

3pm-10:00pm, though sometimes I disappear for a day or two
Writing Levels

Elementary, Intermediate, Adept, Advanced, Adaptable
Genders You Prefer Playing

Male, Female, Transgender, No Preferences
Playing Style- Passive or Aggressive

I'm more of an aggressive play, buyt that doesn't exactly means I want you to do every little thing I do. It's a huge pet peeve when people just go with the flow. Come up with some stuff as well, have some plot twist too, when you go with everything I say, it just like I'm roleplaying with a wall.
Favorite Genres

Drama, angst, dark roleplays, yaoi, modern, set in the future, romance, horror, family, coming of age. I like a lot of shit.
Genre You DON'T Like

There isn't really anything I'm uncomfortable with. Unless it's furry or romance between kids. Not cool.

"No ya done it, Gerard. Mr. Leonhard wants to see you at his office immediately!" A woman with straight blonde had that wacut sharply to her chin, an with piercing brown eyes said, a sneer clear on her face. Her name was Amelia, and she was the one who hired the coffee boy, and was always calling him a clutz, and always treat I him life her own personal slave. It was a early November afternoon, and Gerard had already cotton himself into a bucket load of trouble. Simply for speaking his mind at the wrong place. "You know, just because I hired you, I can get in trouble too? Thanks a lot! Not only did you put yourself in danger, but me too!" She yelled, tapping her heel into the floor. Her arms were crossed tightly over her chest as the two sat in the coffee room. "If he fires you, don't mention a thing about me hiring you, got it?!" She hissed. "Now go to his office, you good for nothing idiot."