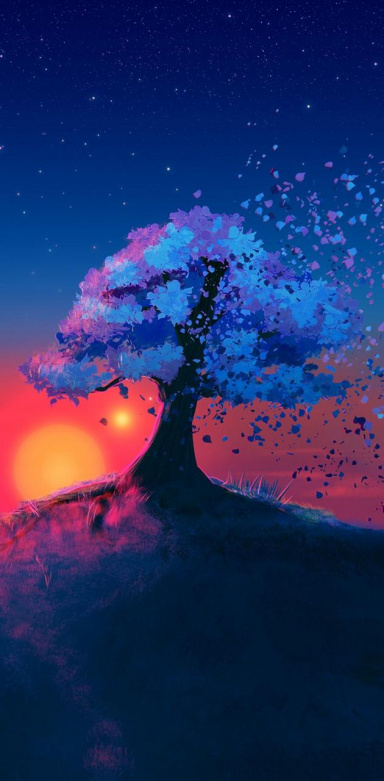 Queer as Fuck
Original poster
LURKER MEMBER
FOLKLORE MEMBER
Invitation Status

Look for groups
Looking for partners
Posting Speed

One post per week
Slow As Molasses
Online Availability

Varies
Writing Levels

Advanced
Adaptable
Preferred Character Gender

Male
Female
Nonbinary
Transgender
Genres

Fantasy, Modern Fantasy, Horror, Light Romance, Sci-Fi Fantasy, Fandoms (Star Wars, Harry Potter, Marvel/DC)
"Don't worry, my children, I won't let anyone hurt you."
♦

♦♦

♦
It was a normal day. You work up, got dressed, and left for school or work or whatever you usually did in the mornings. The sun was bright, clouds dotted the sky. It was what you might even call a perfect day. No one could have suspected that all hell would break loose.

Fire, wind, lightning, screams of agony. These now occupy your memories of your last moments of freedom. Perhaps you were just a child at the time. It matters not. No matter how old you were, you remember at least some of the chaos that tore your world to pieces.
Fast forward eight years. Humanity is left picking up the pieces of the phenomenon that was the apocalypse. Only 2% of the world remains, and it is the cruel that have risen above the rest. They are the ones who can make the hard decisions. The ones who know how to survive. One in particular, Jason Clark, has promised you protection from the harsh, dangerous world.
But at what cost?
♦

♦♦

♦
THE LAST CITY
Surrounded by high, thick walls lies THE LAST CITY, located in what used to be a small portion of Detroit, Michigan. With electricity practically nonexistent and fuel rare as a standing forest, the people have been forced to resort to older ways of life. Bartering is the common currency, unless you're lucky enough to have gold, silver, or copper on hand. Guns are also rare and illegal for the general public, so most deal with a bow and arrows, swords, knives, etc. The city is a ghost of what it used to be, and the ground that used to thick with asphalt streets and cement sidewalks is now thick with vegetation. Farming is a common practice once again.
♦

♦♦

♦
CODES OF CONDUCT
(THE LAST CITY'S LAWS AND THEIR PUNISHMENTS)
1. USE OF GUNS BY ANYONE EXCEPT CITY GUARDS IS PROHIBITED.
PUNISHMENT: 20 YEARS IMPRISONMENT OR DEATH
2. WOMEN ARE NOT ALLOWED TO HOLD FORMAL JOBS UNLESS EMPLOYED BY A FATHER, HUSBAND, OR OTHER MALE GUARDIAN.
PUNISHMENT: DEATH FOR THE WOMAN, 10 YEARS IMPRISONMENT OR DEATH FOR HER GUARDIAN
3. FAMILIES MAY ONLY BEAR A MAXIMUM OF TWO CHILDREN.
PUNISHMENT: DEATH FOR THE WOMAN, CHILD KILLED OR TAKEN AS A WARD OF THE STATE IF DEEMED SO BY OUR GREAT PROTECTOR, JASON CLARK
4. ALL CITIZENS MUST REPORT TO THEIR HOMES AT 10:00 PM EVERY NIGHT UNLESS IN POSSESSION OF THE APPROPRIATE PERMITS.
PUNISHMENT: 15+ YEARS IMPRISONMENT OR DEATH
5. TRAVELING OUTSIDE THE CITY IS PROHIBITED.
PUNISHMENT: DEATH
6. PROTESTS, PEACEFUL OR OTHERWISE, ARE PROHIBITED.
PUNISHMENT: DEATH
7. CITY GUARDS RESERVE THE RIGHT TO INVESTIGATE AND ARREST AND CITIZENS SUSPECTED OF ILLICIT ACTIVITY. RESISTANCE IS PROHIBITED.
PUNISHMENT: LIFELONG IMPRISONMENT OR DEATH
♦

♦♦

♦
CIVIL UNREST
At first, you only wanted to survive. Now, you have the opportunity to have a family, even hold a job. Life is very slowly becoming normal again, despite all the losses. But as time has gone on, you've begun to notice the tyranny of your "Great Protector." You begin to wonder what's beyond the walls of the city. You begin to wonder why you've always turned a blind eye to the City Guard's cruelty. You begin to wonder if survival is really worth being a slave to a man drunk on his own power.
♦

♦♦

♦
RP RULES
1. Be respectful.
2. Maximum of four characters, evenly gendered.
3. LGBTQ+ FRIENDLY!
4. Questions? Feel free to ask.
5. Intermediate roleplaying level required (i.e. write at least one five-sentence paragraph, preferably more).
♦

♦♦

♦
Please let me know if you would be interested in a roleplay of this nature. Some of the concepts may be tweaked as I develop the plot more and more, so this may look a little different by the time I start (assuming I get enough interest).
​