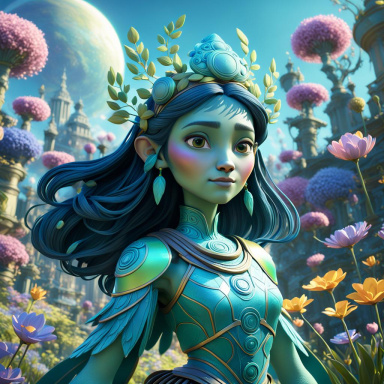 Creator of Worlds
Original poster
FOLKLORE MEMBER
Invitation Status

Not accepting invites at this time
Posting Speed

One post per day
1-3 posts per week
One post per week
Online Availability

Everyday
Writing Levels

Intermediate
Adept
Advanced
Adaptable
Preferred Character Gender

Male
Female
Genres

Fantasy, Modern, Magical, Sc-fi, Horror, Steampunk, anything really


Within the steampunk-esque world of 'Clockwork' lies a hidden city, only accessed by the newly deceased, this secret metropolis is named Calces. As an airy soul you will arrive in the Clock Tower, the starting point of the visual novel role-play's main quest line. There upon arrival you will meet the Clock-Maker, a transgender named 'Judeth', thus you will begin making decisions to affect the story line. Your goal is to find out why you are in Calces and how you got there.

That is the main plot line of this visual novel, although this story verse can be expanded on if great interest is placed in it. I will be creating all artwork for the visual novel that is a result of this role-play. As well, I will be creating it with Tyrano Builder Visual Novel Studio, and working in Sketchbook Pro 7 and Adobe Photoshop CC mainly. When filling out the character sheet, please describe in detail and/or give me a picture for your character's appearance so I can accurately transcribe it to the visual novel!

Next there will be additional perks incorporated into the game for the player's benefit. Once all characters have been made and approved, I will create the IC Thread for us to begin the first quest! If you have any questions feel free to PM me!
​
I don't have very many rules for you guys, basically:
001. No God-modding; your characters can't block every hit or control other people's characters.
002. Be Respectful to everyone in the game.
003. No Mary Sue's please
004. Stick to the Steampunk theme, please.
005. Minimum one paragraph post for substance please!
006. Have fun!
The character sheet below is the basic skeleton we will use for all starting players. As your characters go through the quest line, they will "evolve" their character sheet with the various information the GM gives them as a they role-play. This includes, but is not limited to; skill cogs, money cogs, class, rank, species, and so on.
_______________________
Character Full Name:
Pronunciation:
Personality:
What is your last memory before you came here?:
________________________
If you have any questions feel free to PM WhisperingWillows or voice them in the OOC thread.
Judeth Harbourne | Character Profile
Everard Meriwether | Character Profile
Kanzaki Shiro | Character Profile
Darren Mors | Character Profile
Ida Rosenthal | Character Profile
Last edited by a moderator: