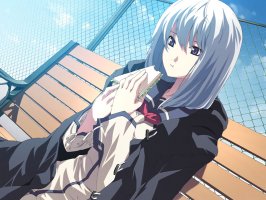 Invitation Status
Posting Speed

1-3 posts per day
1-3 posts per week
Writing Levels

Intermediate
Adaptable
Genres

Anything works really
Decided to go for a duo with Sakuya.
Name
:
Remilia Scarlet
Age
:
Over 500
Canon
:
Touhou Project
Organization
:
Independent Coalition Ally
Powers / Abilities / Equipment
:
Abilities
She's a vampire and manipulates fate. A parasol if there's sun around.
Personality
:
Personality
A childish vampire who wishes to stave off boredom.
Short Bio
:
Remilia is a vampire and the master of the Scarlet Devil Mansion. She is the one who has employed Sakuya, the fairy maids, and thanks to the events of the Ultimate Game Erron Black. At one point she caused trouble in Gensokyo, rampaging about with her large number of subordinates. Upon her defeat, though, a truce was formed and rules for battle, known as spell card rules, were formed.​